This one was going around the internet for a minute – I tried it so you don't have to. Except that you should.
Ingredients:
1 pork tenderloin
1 apple*
1 cup baby carrots
1 cup baby potatoes
3 garlic cloves, minced
3 tbsp honey
2 tbsp soy sauce
1 tbsp Dijon mustard
1 tbsp balsamic vinegar
1 tsp cinnamon
salt and pepper, to taste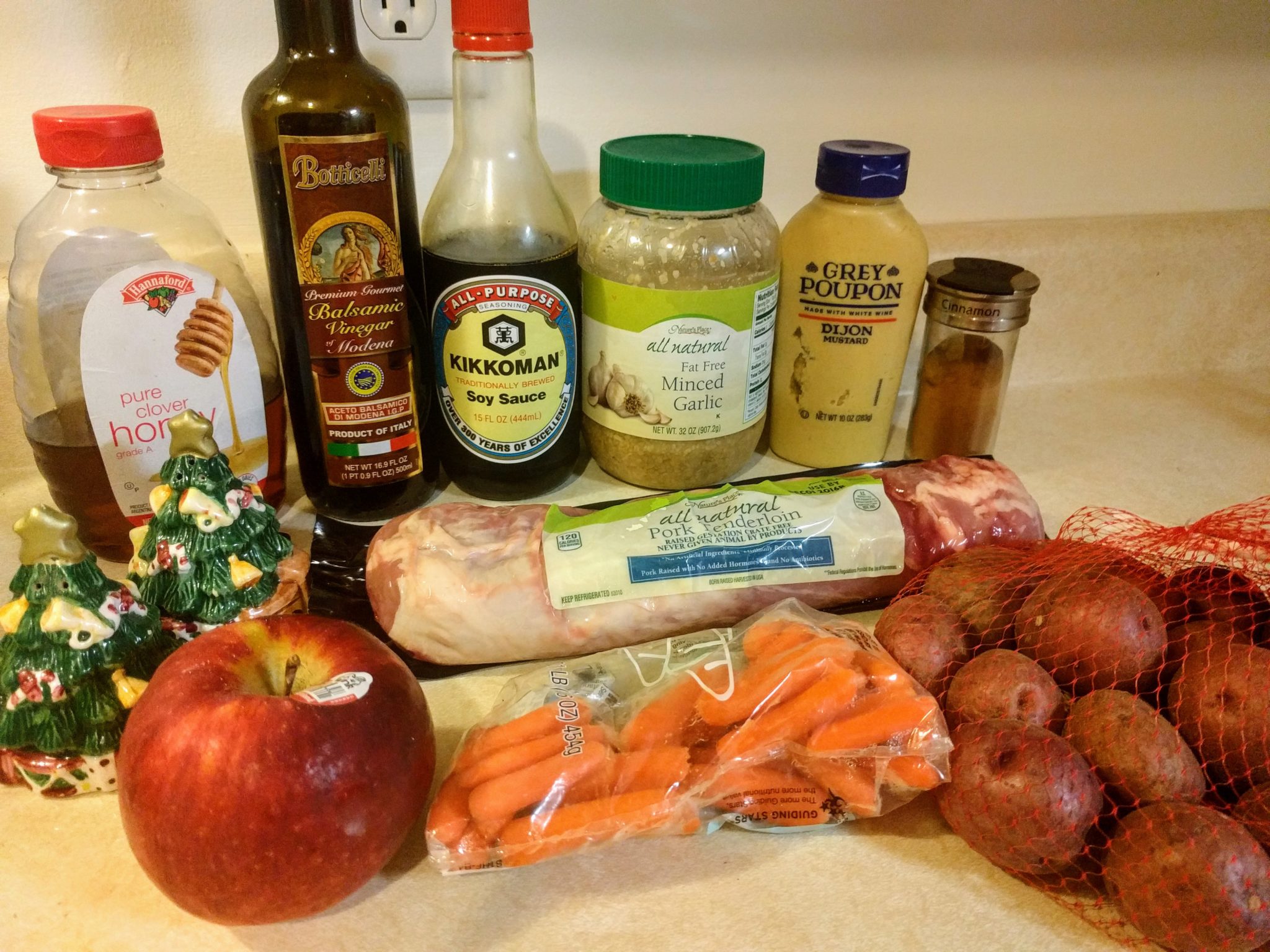 *I used Cortland, because I didn't want something super-sweet, but definitely didn't want tart either. Cortland is on the sweeter side, but not too much so.
I halved the amount of meat from the original recipe – and apples, carrots, and potatoes – but kept the same amount of sauce. The sauce is really good and you will want more of it.