Oh my gosh. This is so. Good.
And if you try to stay away from red meat, I bet it works great with chicken too.
Thank you to Better Homes and Gardens for this one, and a hat tip to FlavorMosiac.com for the salsa topping.
Ingredients:
1 1/2 pounds boneless beef round steak
1 (14.5 oz) can diced tomatoes
1/3 cup chopped onion
3 chipotle peppers with adobo sauce, minced (come in 7 oz cans)
1 tsp dried oregano
1/4 tsp cumin
1 garlic clove, minced
6 (9 or 10 inch) flour tortillas
3/4 cup shredded sharp Cheddar cheese (optional, seriously tastes great without it)
Pico de Gallo salsa*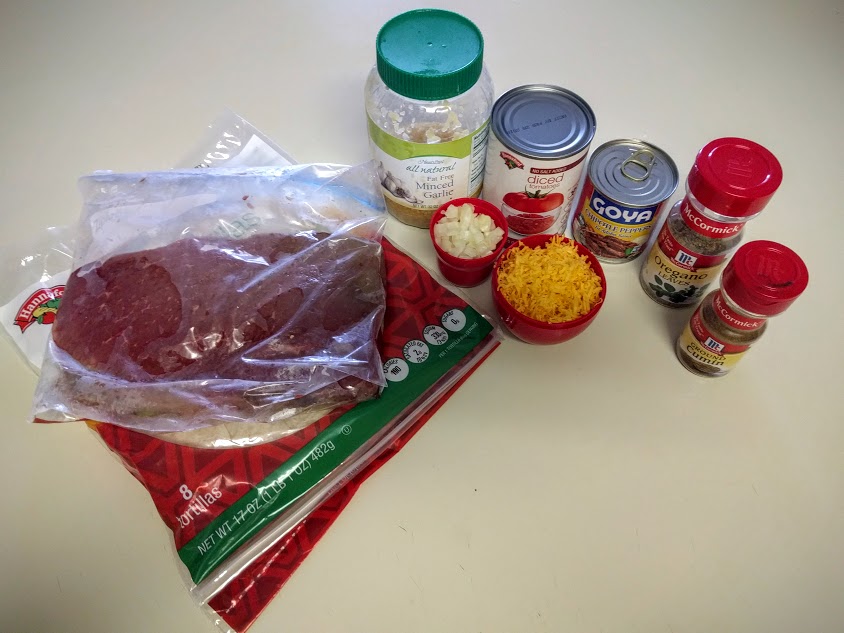 *Pico de Gallo salsa – this is the recipe I use, which I love, but by all means use a different one if you wish. Once again this is from FlavorMosiac.com, which is quickly becoming one of my favorite recipe sites.
Ingredients:
3 roma tomatoes, chopped
1 onion, chopped
2 jalapeno peppers, chopped
juice of 1 lime
1/2 tsp salt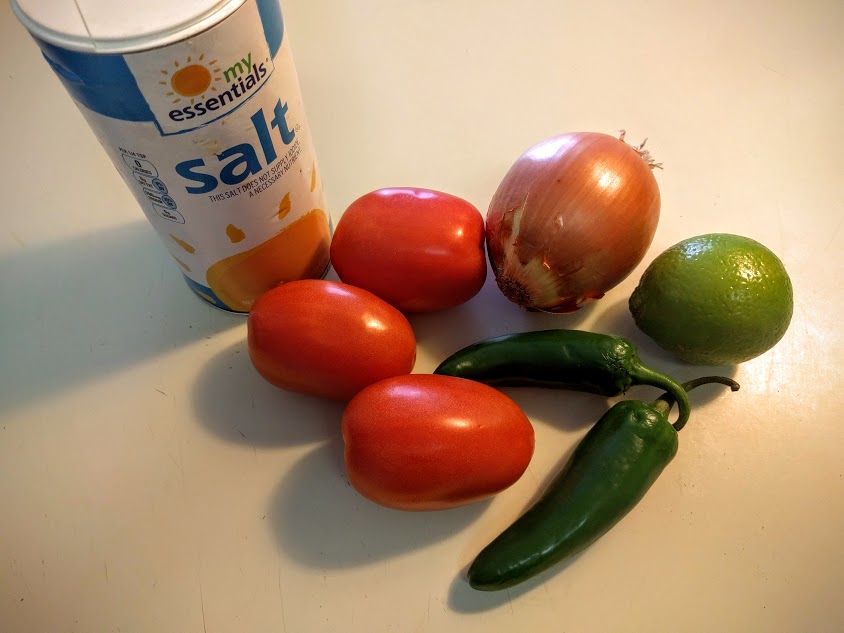 Use your judgement here – keep your own personal preference in mind in terms of spiciness (remember, the beef has chipotle peppers in it, which is also spicy), and the size of the vegetables can of course vary greatly. The recipe calls for one onion but I didn't end up using the whole thing. Also, you can omit the salt if you really want to.
Trim the fat off the beef. Place in slow cooker along with tomatoes, onion, chipotle peppers with sauce, oregano, cumin, and garlic.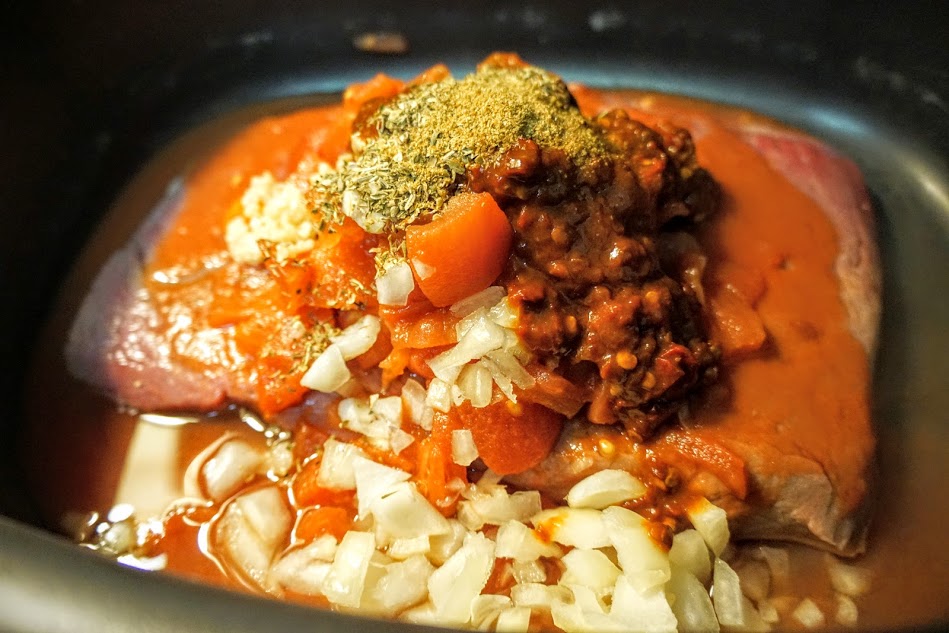 Cook on high for 4 to 5 hours, or on low for 8 to 10 hours. Stir it a bit halfway through if you're able to.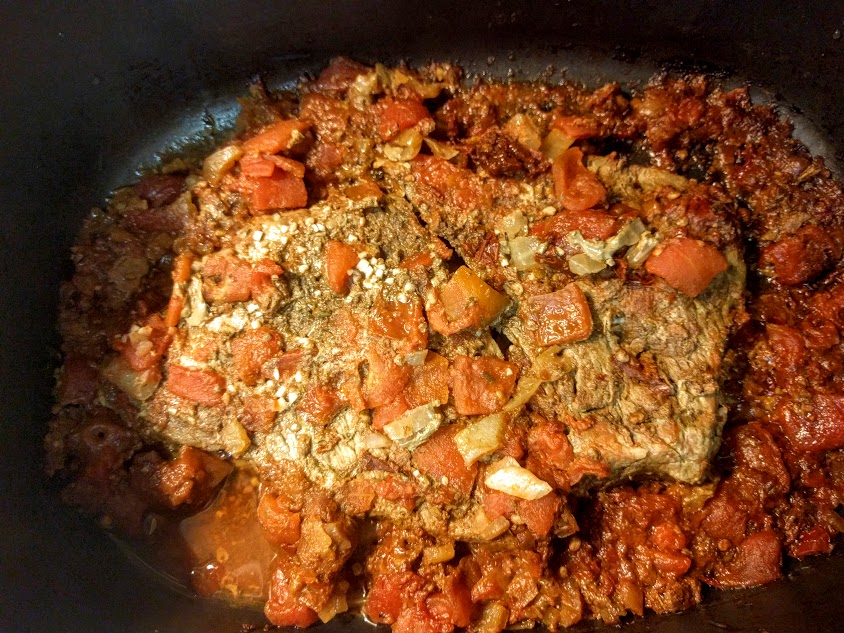 In the meantime, make your salsa. Combine tomato, onion, and jalapeno in a bowl. Microwave the lime for 15 seconds, cut in half, and add the juice; then add salt.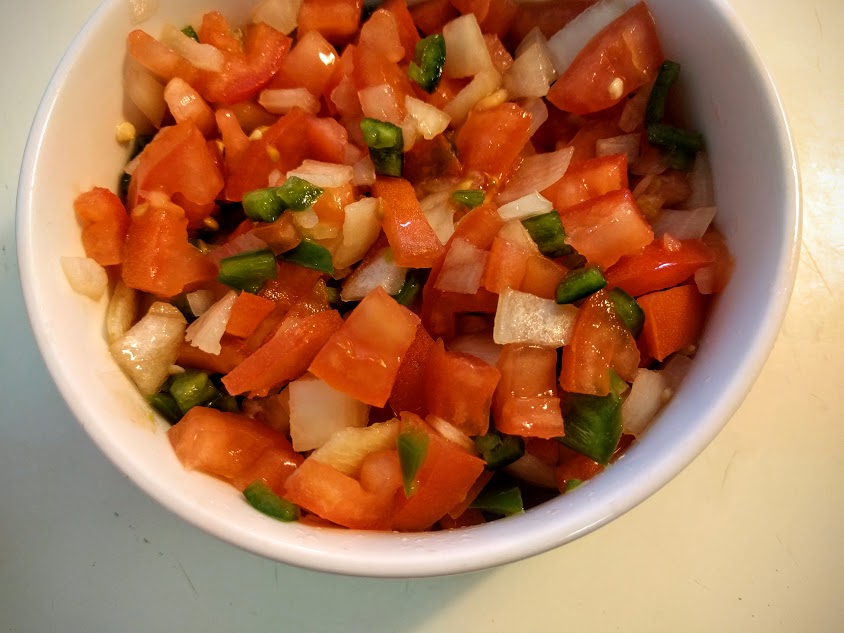 When beef mixture is ready, shred the beef with two forks and mix well.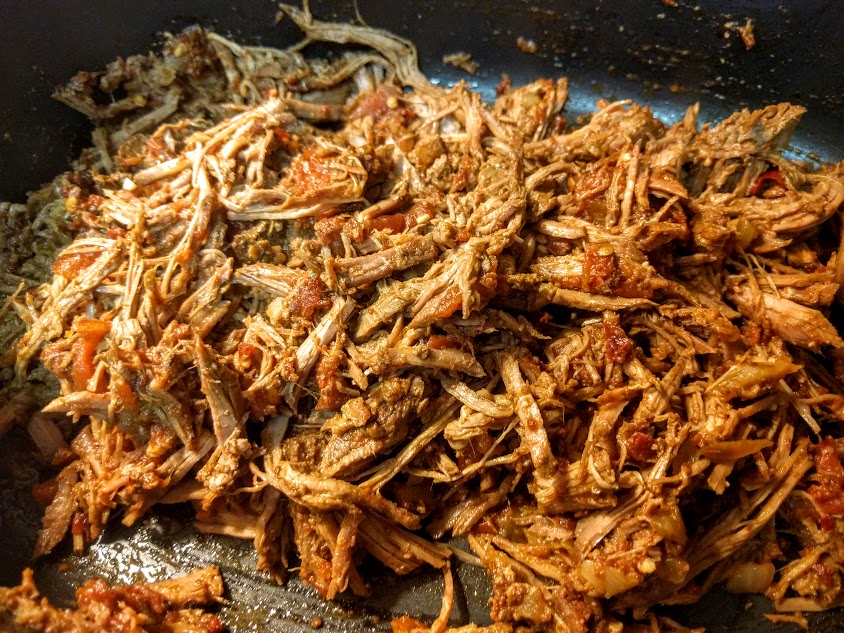 Warm tortillas in the microwave or oven. Top with beef and salsa.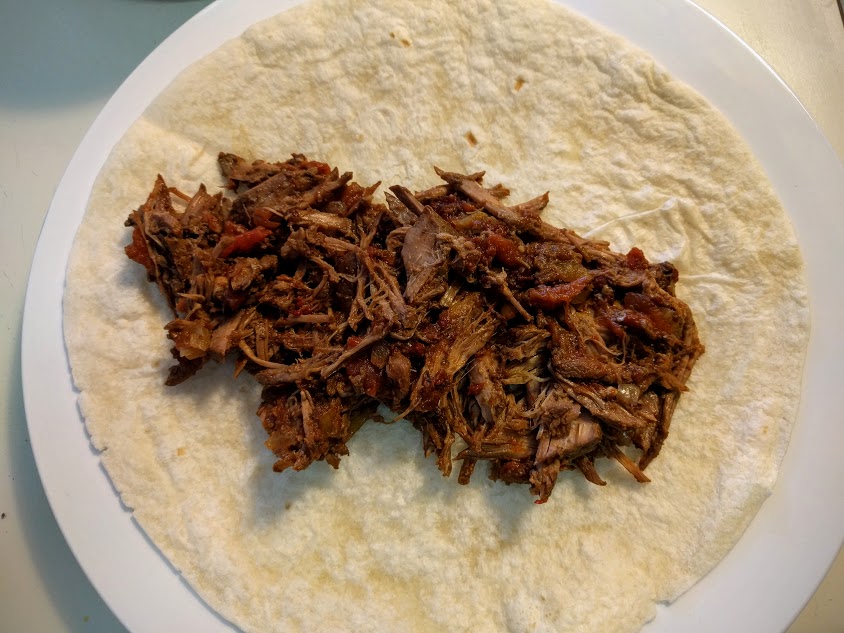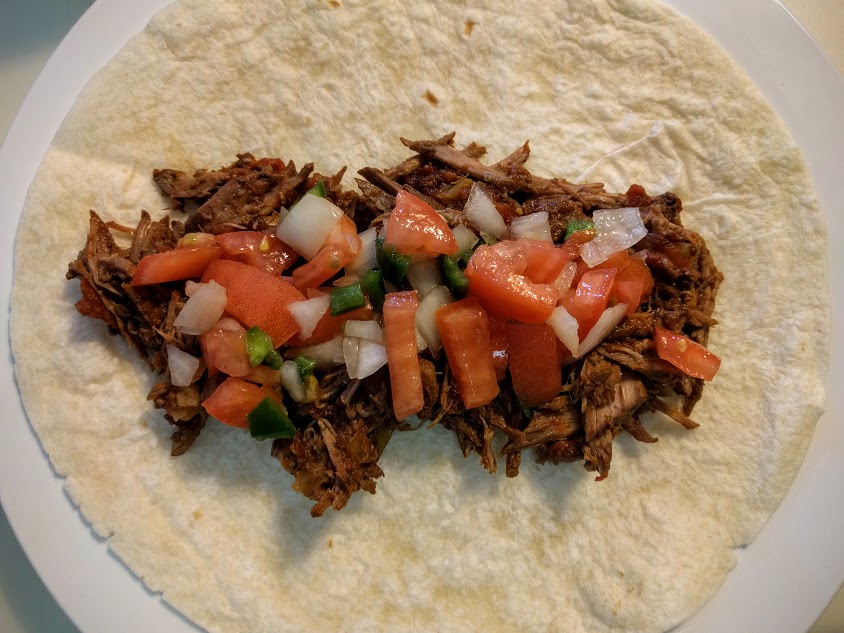 Top with cheese if desired.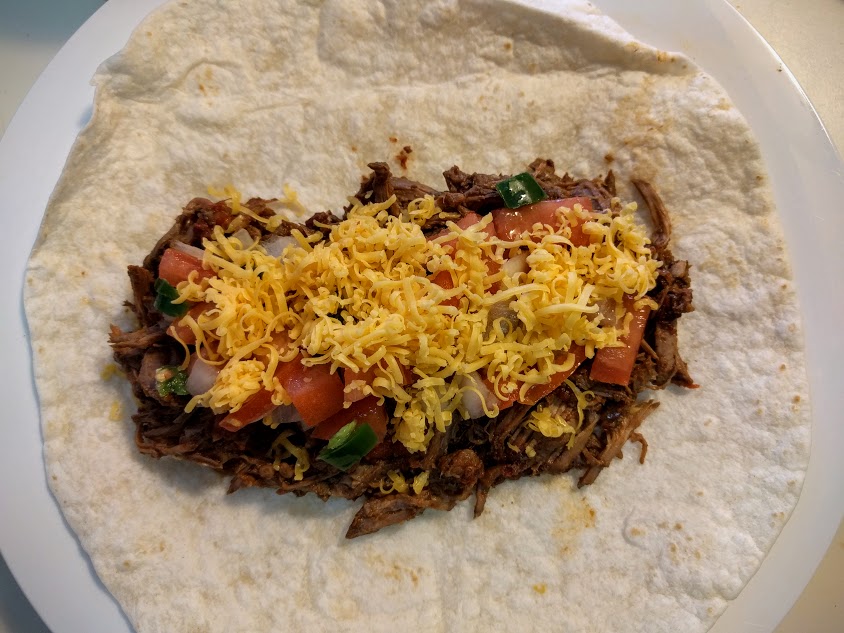 Again, it tastes amazing without it, but you know.
It's cheese – hard to go wrong with cheese.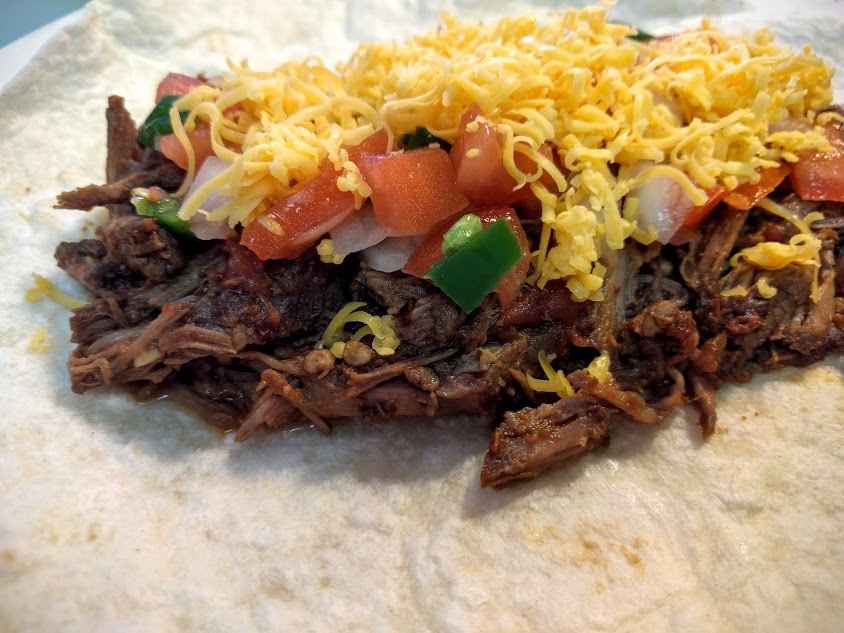 Roll it up into that classic burrito shape and you're ready to go.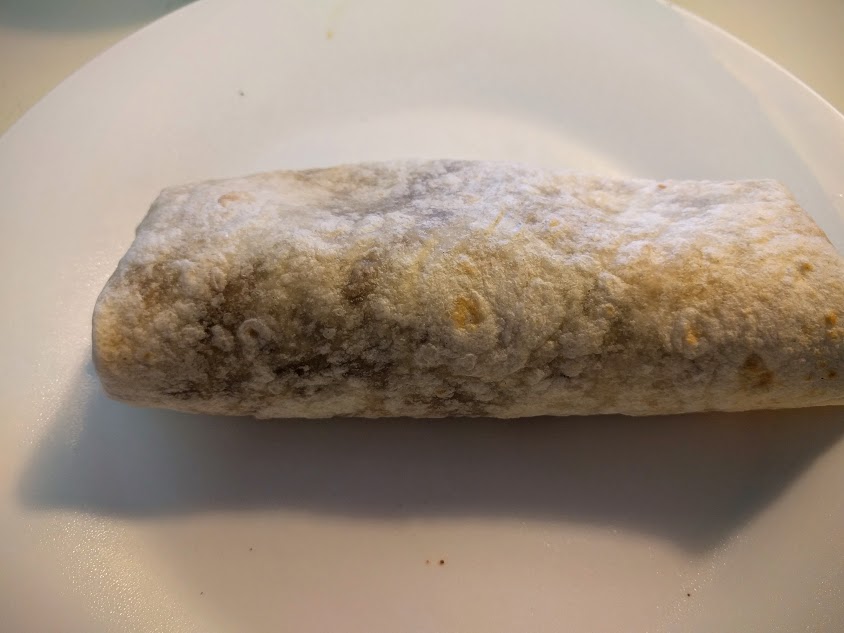 Makes 6 servings. Enjoy!
[yumprint-recipe id='156′]