Note: Although this post was published in September of 2013 it was revised and updated in January of 2018.
Okay, Miracle Whip is tangier and has a slightly thinner consistency, but what else? What's the difference between mayonnaise and Miracle Whip?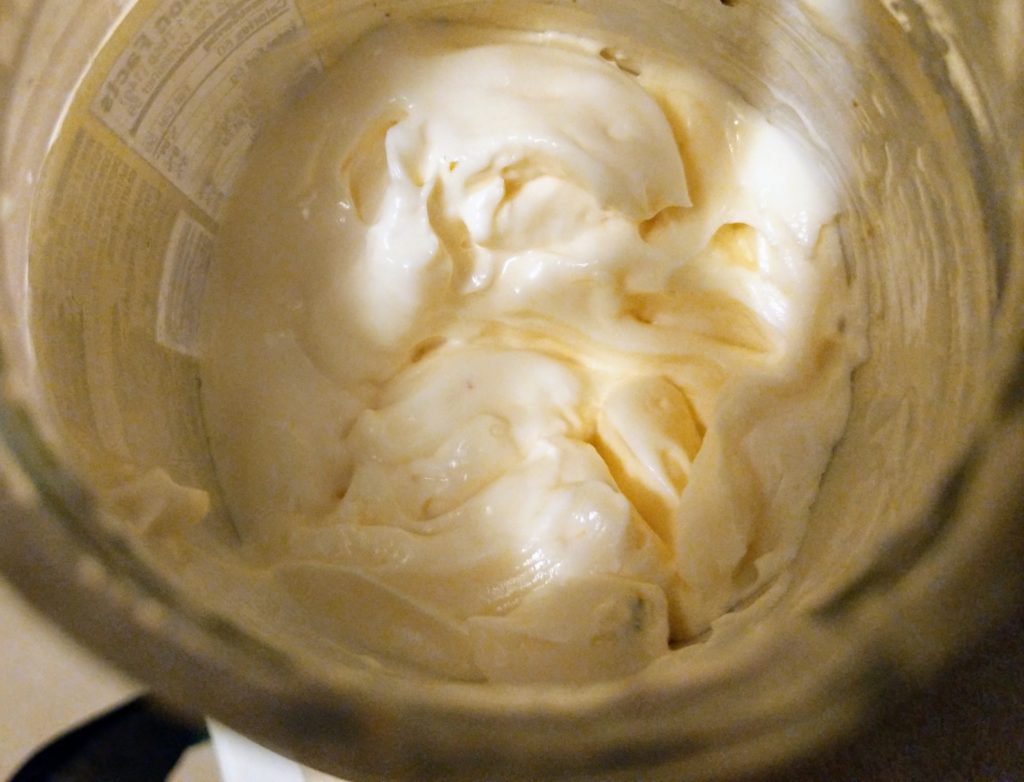 Team Mayonnaise
Let me start off by saying that, although I used to not be a fan of mayonnaise, I am now fully among the mayo camp. Furthermore, it has to be Hellmann's – this is one grocery store item I do not swap out for the cheaper generic brand. Miracle Whip, on the other hand, is only made by Kraft.
For years I only put Ranch or mustard on my sandwiches, but slowly I got back into mayonnaise and have come to appreciate its classic simplicity. Miracle Whip, I've never really liked – and yes, I've tried it.
Ingredients
In short, Miracle Whip contains the same ingredients as mayonnaise – eggs, soybean oil (although exact oil content is kept a secret), vinegar – except there are more spices and additional ingredients added. Miracle Whip is described as being sweeter, spicier, and tangier than mayonnaise.
History
Mayonnaise originated in Philadelphia in 1907; Miracle Whip made its debut in 1933 at the Chicago's World Fair. The Depression was going on at the time, and Miracle Whip was a cheaper alternative to mayonnaise. However, now Miracle Whip has "caught up" and the two are basically the same price.
There has been a debate for many decades now between the two products. Mike Redmond wrote a recent, humorous piece for YouAreCurrent.com on the great debate, and he says, "When it comes to the white stuff people put on their bologna sandwiches and in their potato salads, people act like there is religion involved."
Substitutions
Side note: Speaking of potato salad, be careful before substituting Miracle Whip for mayonnaise in a recipe – it can certainly be done, but you have to take into consideration the additional ingredients in the Miracle Whip that you may not want duplicated or clashing with the ingredients of the recipe.
Definitions & Requirements
Mayonnaise
According to Real Simple, the USDA requires anything labeled mayonnaise to contain a minimum of 65% vegetable oil by weight.
Dictionary.com defines mayonnaise as, "A thick dressing of egg yolks, vinegar or lemon juice, used for salads, sandwiches, vegetable dishes, etc."
Hellmann's defines their mayonnaise as follows: "America's #1 mayonnaise is made with real, simple ingredients: eggs, oil, and vinegar. Hellmann's is also committed to using certified cage-free eggs in our products." They call their original mayonnaise "real mayonnaise" among their other options – light, with olive oil, etc.
Miracle Whip
Miracle Whip, as a brand name, is not listed in the dictionary. Their Facebook page used to say (when this post was originally written in 2013), but doesn't anymore, "We're a creamy blend of sweet and tangy that some people say they don't like without having tried it."
Recipes
Mayonnaise
When searching for a classic, traditional, mayonnaise recipe, although there are many, I found that it really is all about the pure simplicity – they all basically have the same ingredients.
Mayonnaise can be made up of oil (vegetable or canola, or if you're Hellmann's, soybean oil), eggs, Dijon mustard, and either white wine vinegar or lemon juice.
Miracle Whip
As with mayo, I found a lot of different copycat recipes for Miracle Whip. Most seem to contain sugar, paprika, and garlic powder, in addition to the aforementioned mayonnaise ingredients.
Nutritional Differences
Mayonnaise has more calories and fat; Miracle Whip has more sugar, sodium, and carbohydrates (mayonnaise has zero carbs).
Conclusion
Although Miracle Whip is arguably more flavorful than mayonnaise, in my own opinion, it can't hold a candle to its traditional counterpart. There is something to be said about using a few super simple high quality ingredients over choosing something with more "stuff" in it.
Therefore, I would be inclined to believe that mayonnaise goes better with more sandwiches and additional dishes than Miracle Whip does.
Sources: