Note: Although this post was published in September of 2013 it was slightly revised and updated in May of 2018.
I'm going to try to keep this one as simple as possible, because it could be really easy to delve into the whole spectrum of lettuces and greens.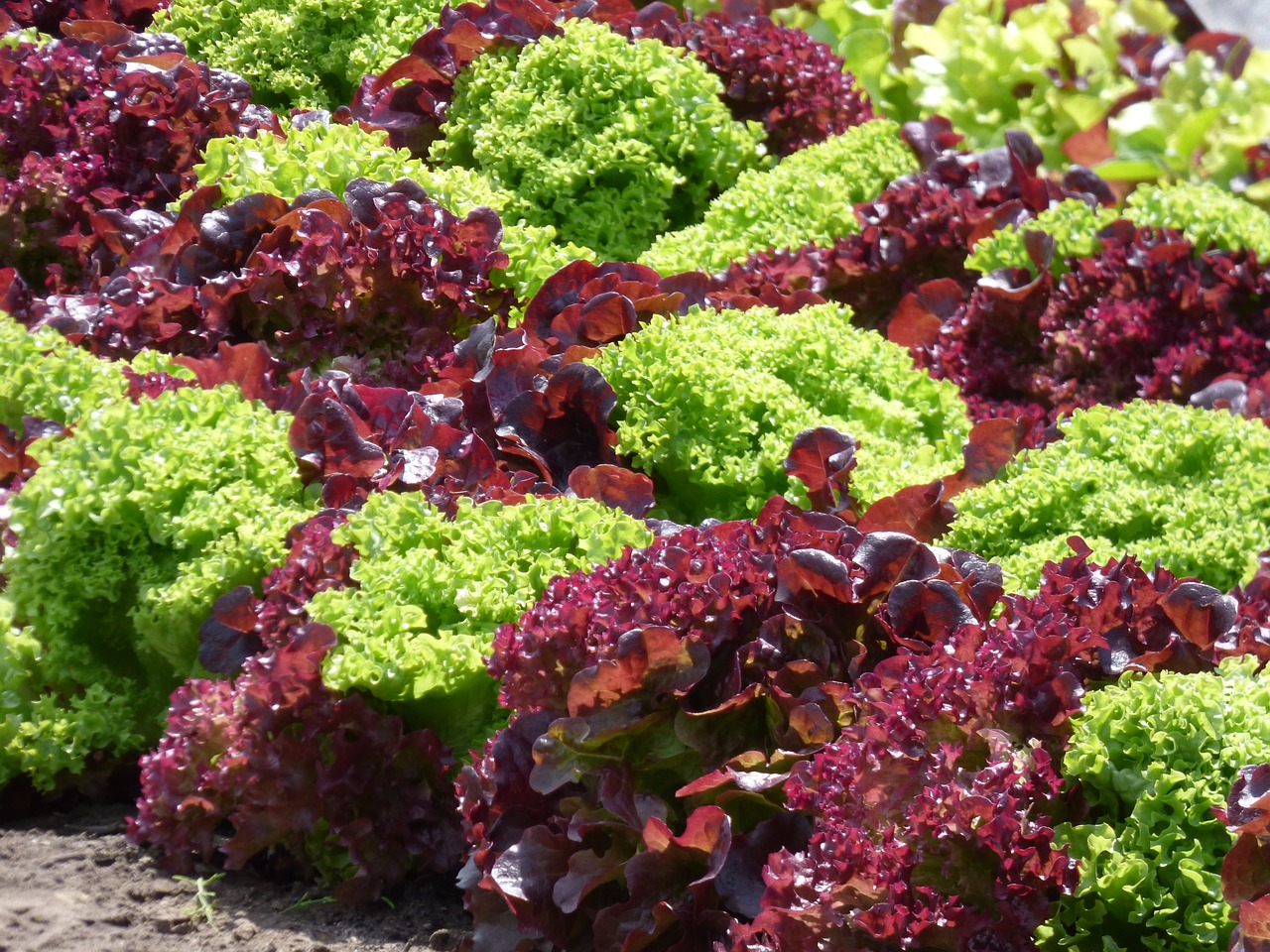 Both green leaf and red leaf are mild, healthy, loose leaf lettuces that serve as a great base for a salad. According to AndyBoy.com, both have an underlying hazelnut flavor to them.
Green VS Red
Color-wise, it is a general known rule of thumb that when it comes to lettuces, the darker the green the more healthy the lettuce – hence why iceberg is the least nutritious. Looking at the above picture, the red lettuce certainly looks darker in color (but is it a darker green?).
Red leaf lettuce turns that reddish, purplish color at the ends, where the leaves become more fragile – ProducePete.com maintains that red leaf lettuce is in fact the most fragile of the group.
Because of red leaf lettuce's soft and delicate disposition, it can wilt before green leaf tends to. Specifically, the darker edges are what can perish fairly quickly – this simply means that red leaf should be consumed as soon as possible after purchasing.
Green leaf lettuce, with its lighter green color, is a soft, loose leaf lettuce like the red, but with a slightly harder exterior and more crunch.
A Look at Nutrients
When it comes to nutrients, it can be difficult to decipher between two foods which is the more nutritious because of the way that the nutrients are measured, or described: by grams, by cup, how it is prepared, etc. etc. However, from what I can decipher from LiveStrong.com here and here I do believe that red leaf lettuce is more nutritious overall, as I originally suspected from its darker color.
According to LiveStrong.com (who I use for many of these Difference Between posts – they're great), red leaf lettuce contains 127% of the daily recommended amount of Vitamin A, and 149% of the daily recommended Vitamin K.
One serving of green leaf lettuce contains roughly 7% of the recommended daily amount of Vitamin C for men, and 9% for women; red leaf lettuce contains "small amounts" of Vitamin C.
Although I was unable to find a really direct comparison of nutrients between the two (as always, if you have – share with us!) it would certainly appear that green leaf lettuce cannot hold a candle to red leaf lettuce's over 100% of the recommended amounts of two essential nutrients.
Update: Reader Sue Rosscol Kaplan did show me a side by side comparison from the blog I Eat Real Good Food. According to this chart, green leaf lettuce, contrary to my original belief, is actually healthier.
In any case, if you substitute red leaf or green leaf (or even Romaine) lettuce for iceberg lettuces you can significantly increase your nutrient intake. While both are great in salads and are mild enough to go with essentially any other vegetable, green leaf would probably be better with a sandwich than red because of the increased crunch factor.