Note: Although this post was published in December of 2013 it was heavily revised and updated in January of 2018.
With Russian dressing and Thousand Island dressing, I used to believe that one had pickles and the other one didn't, and I could never remember which one was the one with the pickles.
However, the difference between Russian dressing and Thousand Island dressing lies not so much with pickles, but with a different ingredient or two.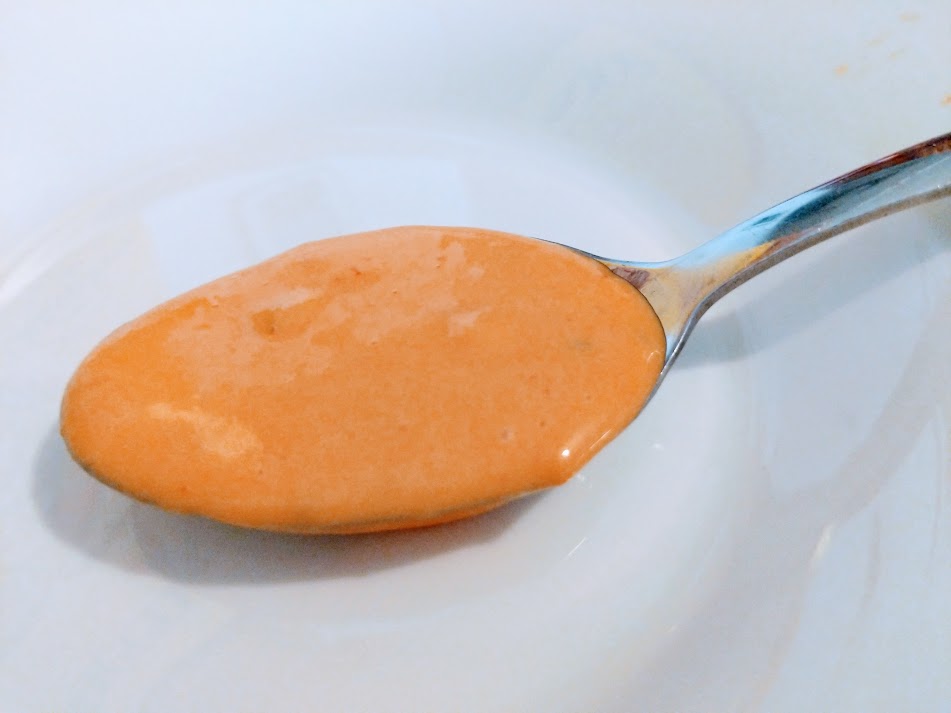 Official Definitions
Russian Dressing
Dicitonary.com: A sharp mayonnaise dressing containing chopped pickles, chili sauce, ketchup, pimentos, etc.
TheFreeDictionary.com: A mayonnaise-based salad dressing typically with chili sauce or ketchup, chopped pickles, and pimientos.
Thousand Island Dressing
Dictionary.com: A seasoned mayonnaise, often containing chopped pickles, pimentos, sweet peppers, hard boiled eggs, etc.
TheFreeDictionary.com: A salad dressing typically made with mayonnaise, chili sauce, ketchup, and finely chopped vegetables such as pickles, bell peppers, green olives, and onions.
Based on the definitions alone, we can see that either can include pickles, pimentos (or pimientos), ketchup, or chili sauce. Let's delve deeper.
A Look at Recipes
I looked at a variety of recipes for both dressings, linked to at the bottom in the sources. Here's what I found:
Both are mayonnaise-based.
Both can have ketchup, chili sauce, or both.
Russian dressing tends to include hot sauce or horseradish.
Russian dressing typically includes Worcestershire sauce.
Thousand Island dressing tends to include a hard boiled egg.
The chili sauce in Thousand Island dressing is usually specified to be "sweet chili sauce."
What Others Say
According to EHow.com, despite its name, Russian dressing originated in the United States around the late 1800s, and was more "extravagant" than today's modern version. Thousand Island dressing is a variant of Russian dressing, and is more mild; the recipe for Thousand Island dressing was first published in 1900.
EHow gave the best explanation that I could find: "A typical Russian dressing has a base of yogurt, mayonnaise, or ketchup. Additional spices may be added to alter the flavor, as well as horseradish, pimentos, or chives. Thousand Island dressing has a similar mayonnaise base; however, additional ingredients include finely chopped vegetables such as pickles, onions, and green olives. The biggest difference between the two dressings is that Thousand Island dressings often include a finely chopped hard-boiled egg."
WikiAnswers.com pretty much agrees with EHow: "Basically Russian dressing is a mixture of mayonnaise and ketchup, whereas Thousand Island is the same base ingredients with pickles and sometimes chives or eggs."
Conclusion
Russian dressing has a bolder, more distinctive, and even spicier flavor. Thousand Island dressing usually contains a hard boiled egg and might have more vegetables.
Now for the big question: Which one should go on a Reuben?
Sources: