We recently delved into various types of onions, and we've also covered green onions versus scallions.
But as my sister-in-law Tara pointed out – what about onions and shallots?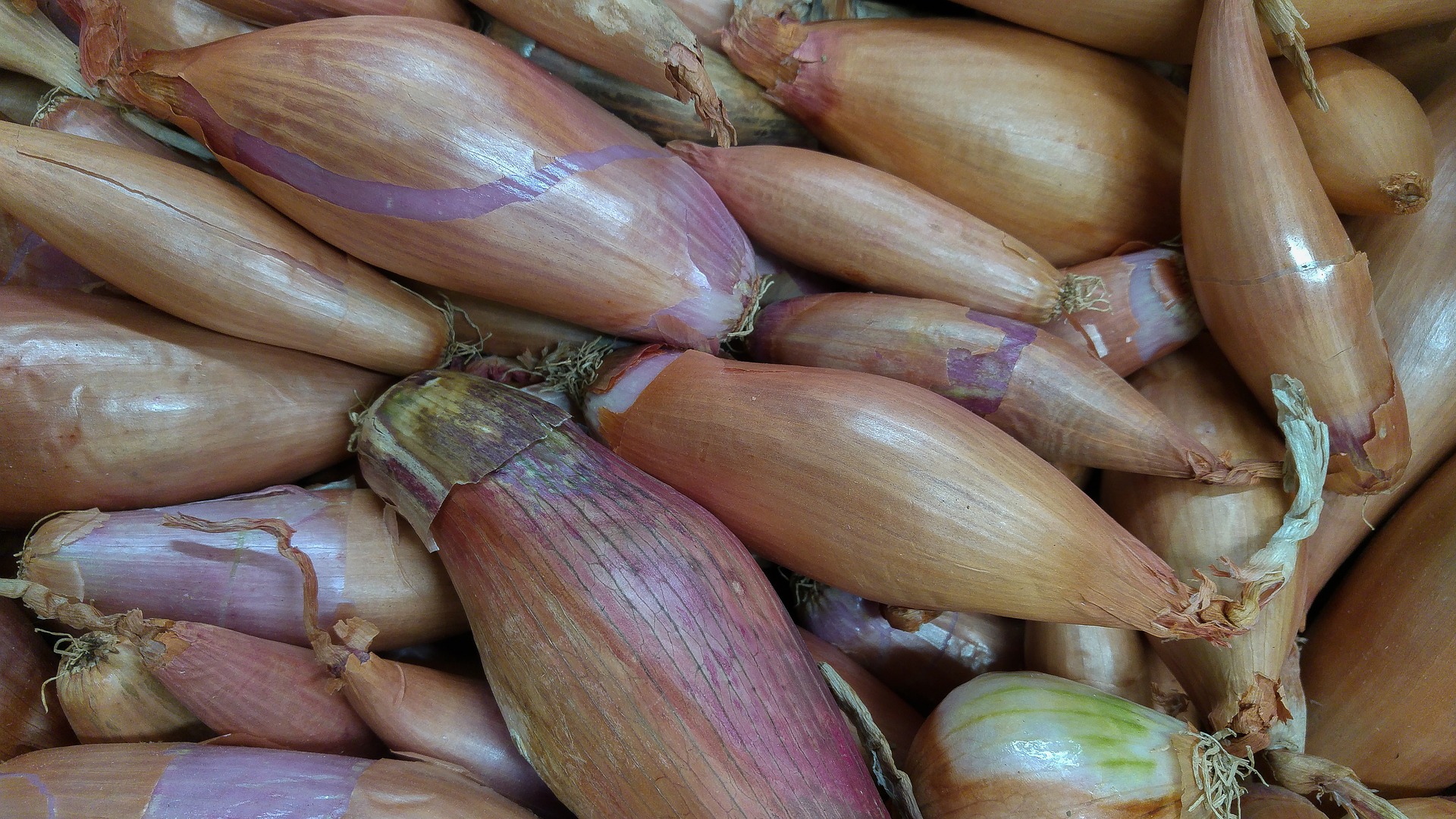 Onion: A plant,

Allium cepa

, of the amaryllis family, having an edible, succulent, pungent bulb.

Shallot: a plant,

Allium cepa aggregatum

. . .related to the onion, having a divided bulb used for flavoring in cookery.
As we compare the two, do keep in mind the term "onions" encompasses several different kinds of the vegetable; shallots are a specific food item in the onion family.
Onions:
Are typically round, and can be white, yellow, or red.
Have a strong, pungent flavor.
Can be eaten raw or cooked (depending on type).
Are seed-propagated (new plants from seeds).
Can be difficult to grow.
Shallots:
Are more elongated than onions, brown, and smaller.
Have a milder, sweeter flavor with a hint of garlic.
Are best eaten raw; lose flavor when cooked.
Are vegetatively propagated (asexual reproduction without seeds).
Are easier to grow than onions.
Shallots, being best consumed uncooked, are great for salads, dressings, and virtually any raw dish that would normally include onions.
White and yellow onions are better for cooked dishes, as with other vegetables in a stir-fry; red onions are better consumed raw, like shallots.