Sun-dried versus dehydrated tomatoes – what's the difference? Which one should you use if drying your own tomatoes at home?
Both essentially produce the same product – dried, preserved tomatoes – but, like real estate, the important factor with drying tomatoes is location, location, location.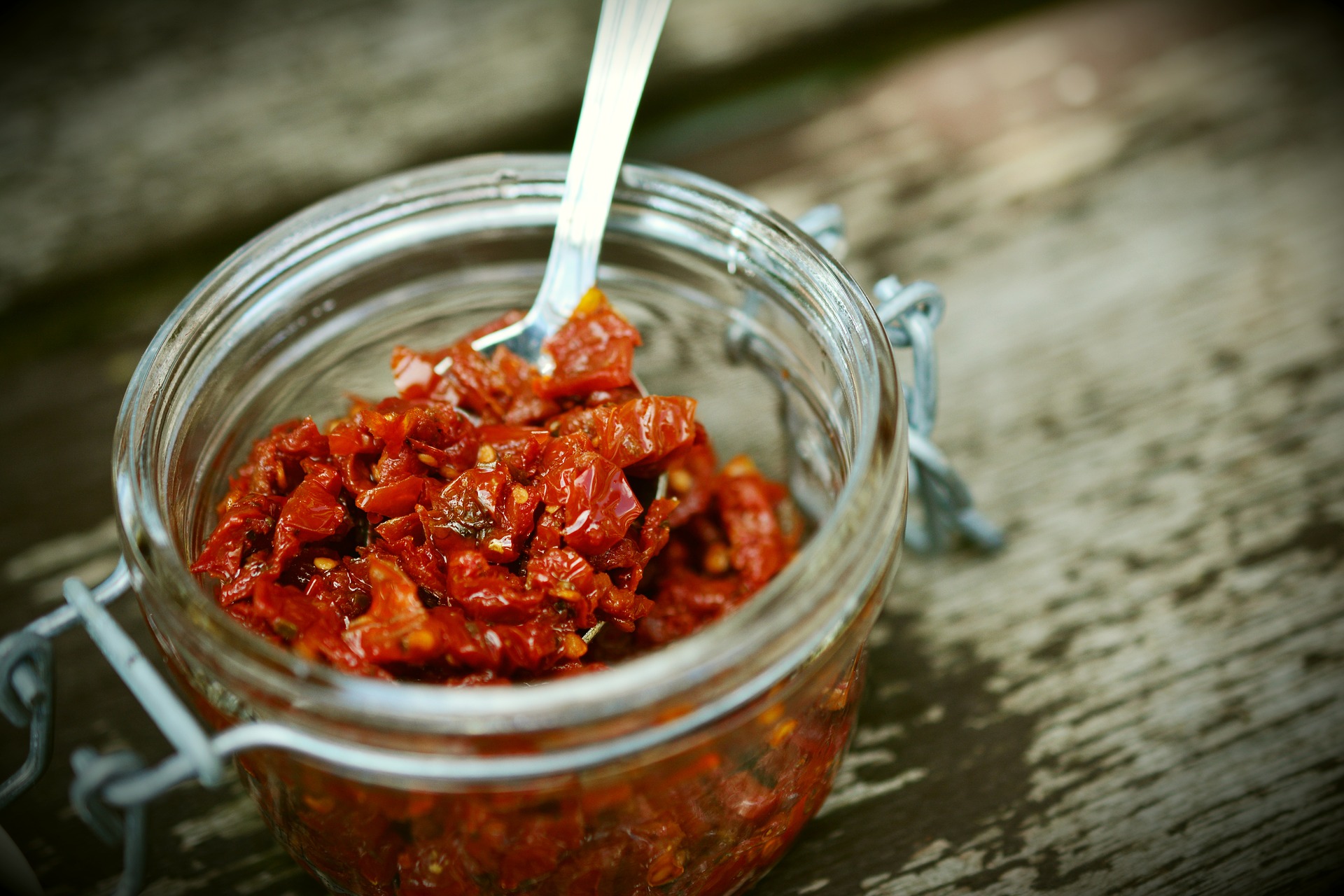 Sun-dried tomatoes:
Are dried naturally and slowly in the sun.
Only works in certain climates.
Need temperatures very hot during the day (close to 100 degrees F), and cooler at night (70 to 80 degrees F).
Dehydrated tomatoes:
Are dried mechanically in a dehydrator.
Allow you to control temperature and air circulation.
Are more consistently dried.
Dehydrators can be expensive, but you have more control over the dehydrating process. Sun-drying is of course the more natural way, but unless you live in California, its probably not feasible.
Regardless of the method, drying tomatoes must occur under certain conditions. If they're dried at too low a temperature, they'll dry too slowly, allowing for bacteria and mold. Too high, and the tomatoes will cook or harden.
Which one creates the better product? It seems to be a matter of opinion.
I would imagine, if done correctly under perfect conditions, sun-drying would produce slightly better dried tomatos.