This week's Difference Between, like last week's, is between two vegetables: sweet potatoes and yams. Although I wasn't originally going for it, I also have a "winner" between the two.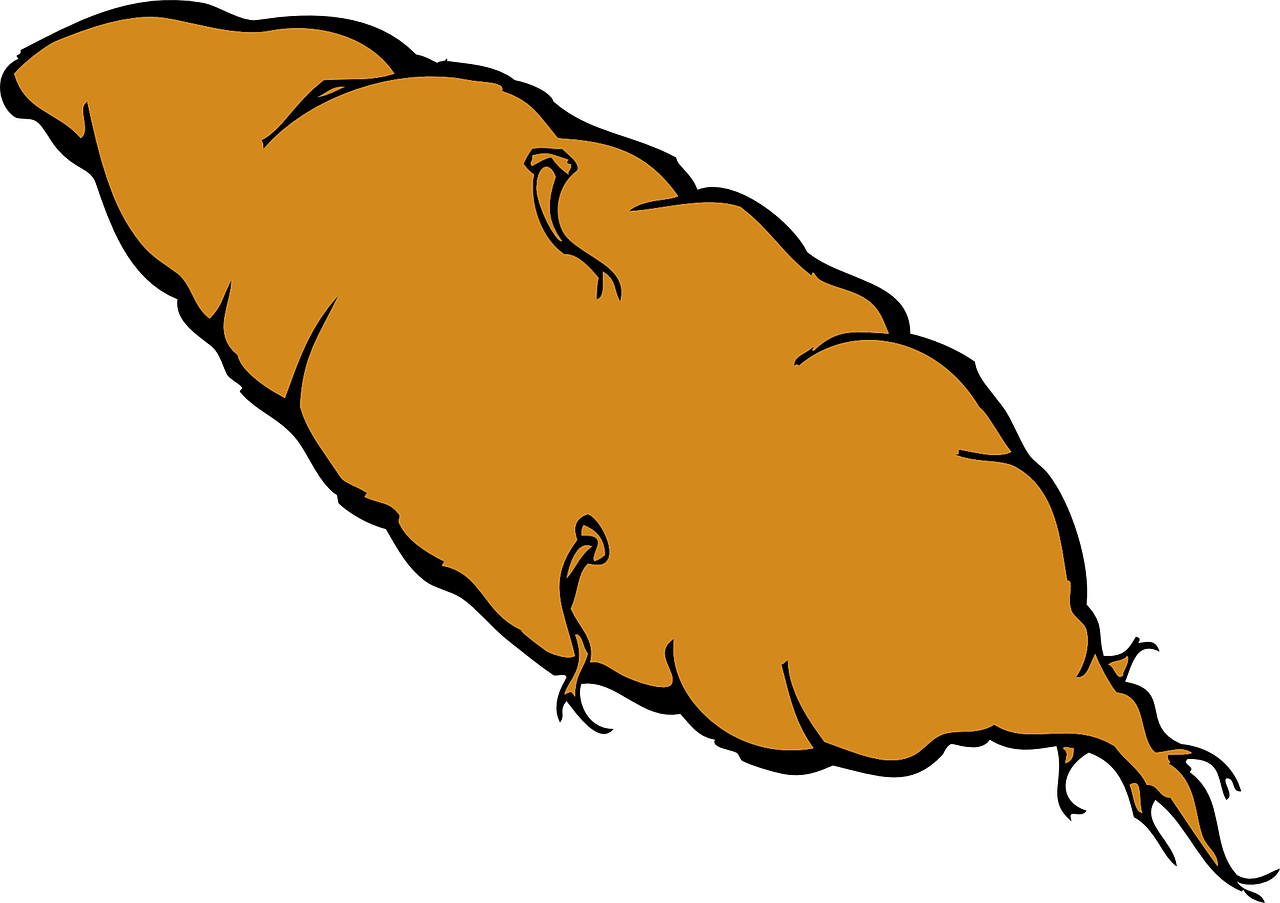 You think you're buying a sweet potato at the store, but it's labeled as a yam. What gives?
Thanks to HuffingtonPost.com, BonAppetit.com, LiveStrong.com, AGMRC.org, and TasteOfHome.com for the following information.
Firstly, sweet potatoes are not actual potatoes; they're in the morning glory family. Originating in South America, there are several varieties of sweet potatoes in existence. However, there are two main types in this country: one with creamy white flesh, and one with orange – both are about the same size.
The USDA labels the orange variety "yams" in order to decipher between the two. The Agriculture Marketing Research Center says, "Most yams marketed in the United States are sweet potatoes with a relatively moist texture and orange flesh."
Yams are actually not quite readily available in the US, and are rarely grown here. Native to Central America, yams are grown in Africa, Asia, and other tropical areas. In fact, the word "yam" comes from an African word meaning "to eat."
Sweet potatoes have a smoother skin than yams, and also a sweeter taste, particularly the orange-fleshed variety. Yams, on the other hand, are rough-skinned, starchy, and bland.
But wait, it gets better.
Not only do sweet potatoes taste better than yams, but they are also more nutritious. Although sweet potatoes have slightly more carbohydrates than yams, they have 5 grams of protein in an 8 ounce serving, while yams have only 2.
However, it is the Vitamin A that really blows it out of the water: 8 ounces of sweet potatoes supply 270% of your daily requirement of Vitamin A; the same amount of yams offers a mere 1% in comparison.
Sorry yams, but it would appear most Americans don't even miss your lack of availability in the states.
The winner is clear: cheers to sweet potatoes!