It's that time of year again – to review the books my book club and I read over the year. There are only two of us, but we're a club, darn it. Also, he's a guy, so I think it's nice to have both a male and female perspective.
Here's what we read each month and what was excellent and worth reading and what wasn't, complete with a rating scale from 1 to 10.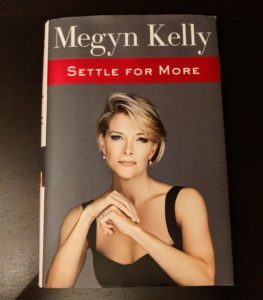 Forgive the length – I decided to keep it all in one post instead of splitting it up like last year.
Summary
Ansari explores the current world of dating, particularly online dating. It's a very in-depth coverage on the topic – he clearly did a lot of research, citing many studies, and even traveled to give the most robust analogy of dating possible.
Ian's take
This book had some interesting points, but came off a little bit too "scientific" and not enough "funny." When I buy a book written by a famous comedian, I'm hoping for more humor than scientific rigor. The best parts of the book were when Aziz's personality and personal anecdotes bled through the generic "scientific" advice, like "Don't be needy when texting."
Ian's rating: 4 sterile scientists out of 10
My take
It's always tough I think to remember what you read almost a year ago, since I've read approximately 41 books since this book.
Despite being married for nearly two and a half years, and having been with my husband for seven, I do remember enjoying this one – even though it wasn't really applicable/helpful for me, not being out dating. I was thoroughly impressed with how much research went into the book, and he did a good job of presenting it.
I have to agree with Ian on the "not funny enough" vibe, though. The jokes he made sometimes fell flat, and was just different than when you see him on screen. (Oddly, I hadn't yet seen Parks & Rec when we read this book.)
My rating: 6 out of 10
Summary
Theo is 13 when a New York City museum he's in is bombed. The two events that subsequently follow this catastrophe change his world forever, the course of rest of his life absolutely and irrevocably altered: the death of his mother, and his theft of a world famous painting from the museum.
Ian's take
This was a contender for the best book of the year. I was not expecting what I got in this story. It's hard to even describe what the story was about, but I would urge you to read it. An introspective journey through the life of a young man whose life is perpetually shaped by the loss of his mother. Just…go read it.
Ian's rating: 8 empty McMansions out of 10
My take
I completely agree with Ian's take. It's hard to explain what exactly the book was about, so you'll have to take our word on it that you need to read it. This made it into one of my favorite books of not just 2016, but of all time.
I read this book while on vacation in Florida and I dragged this massive hardcover, 800+ pages book around everywhere we went and read it every chance I got. Just read it.
Also I named my beta fish Theo after the protagonist.
My rating: 10 out of 10, baby
Summary
This book didn't resonate a lot with me and I don't remember it that well, so I'm copying GoodReads summary intro: "An audacious, darkly glittering novel set in the eerie days of civilization's collapse, Station Eleven tells the spellbinding story of a Hollywood star, his would-be savior, and a nomadic group of actors roaming the scattered outposts of the Great Lakes region, risking everything for art and humanity."
Ian's take
I enjoyed this book quite a bit, but I have a soft spot for post-apocalyptic fiction. The book bounces back and forth between the "downfall" period of the flu and the post-post-apocalypse period. I enjoyed the characters quite a bit and the way each of them interwove with each other was well done without having any eye-rolling coincidences.
Even though it was post-apocalyptic fiction, there was some hope in the end, which was also an unexpected bonus. I would tie this book with The Goldfinch as the best of the year.
Ian's rating: 8 flu victims out of 10
My take
Sigh. I wanted to like it. It wasn't terrible. It had multiple protagonists and jumped back and forth from different time periods – two aspects of novels I typically really enjoy – but it just didn't do it for me. I cannot even believe Ian has the audacity to compere it to The Goldfinch.
My rating: 3 out of 10
April: The Nest by Cynthia D'Aprix Sweeney
Summary
Four siblings fight over inheritance money. The oldest, Leo, has gotten into a car accident while cheating on his wife with a 19-year-old (I'll let you imagine what it was they were doing in the car when it crashed).
Now the inheritance money that was supposed to be split four ways may go almost entirely to drug-addled, screw up, black-sheep-of-the-family Leo. But, should it be split up evenly, or should it go to the siblings who really, truly need the money more than the others? Like to Melody, who is about to put twins through college?
Ian's take
Greed and entitlement is the name of the game in The Nest. What started out with me hating every character and their reliance/entitled attitude toward a big hunk of cash evolved as the characters themselves evolved. I enjoyed the story for what it was and didn't get a whole lot else out of it. The character development was solid, it was a good story, but nothing spectacular.
Ian's rating: 6 stashes of money out of 10
My take
This was my favorite book of the year aside from The Goldfinch. It's hard to say which was better. The Goldfinch is like a fine wine that has been aged for years and The Nest is like your absolute favorite beer that you haven't had in a year, and isn't very expensive, but it reminds you of nostalgic drinking days at college.
This was a really heartwarming story about what really matters in life, when to put your family first, and who really is your family. And, when to move on from family when relationships become destructive or abusive.
My rating: 10 out of 10
Summary
A guy drives around on a motorcycle with his son. That's about all that I caught.
Ian's take
Ugh. Blerg. I thought that reading a book about a father and son's relationship around the time my own father had heart surgery would be a good idea. And it might have been, if the book hadn't been pseudo-spiritual bullshit, and terribly written to boot. Did not finish, do not recommend.
Ian's rating: 1 junker of a motorcycle out of 10
My take
Yeah I didn't finish it either, but I did get well past three-quarters of the way. Not good, don't bother.
My rating: 2 out of 10
Summary
A man hikes the Appalachian Trail and tells of his travels. Like Wild, but not as good.
Ian's take
I enjoyed the humor in Bill's description of his attempt to hike the Appalachian Trail. He was able to make the journey fun, while keeping his healthy fear of bears alive and well in the reader's mind. I enjoyed Bill's ability to mix historical fact in with his own humorous account. There were some dry spells in the middle, but the momentum from the start of the book carried (most of) the way through.
Ian's rating: 6 bear attacks out of 10
My take
I also enjoyed Bryson's sense of humor, like when he was talking about how scared he was of black bears and how he'd read there hadn't been one black bear attack in the entire state of Vermont in over 100 years or so. "But they haven't signed a treaty," he says. That being said, I'd skip this one and read Wild instead.
My rating: 4 out of 10
Summary
Cecelia finds and opens a letter to her from her husband that wasn't meant to be opened until the time of his death. Now she knows a horrific secret about the man she has spent the last 20 years with that would affect so many people in their lives. Should she expose his secret, or simply live with this ugly elephant in the room with her for the rest of her life?
Ian's take
Having come from Big Little Lies, I had high hopes for one of Liane Moriarty's earlier works. Unfortunately, there's only one big question to ask yourself ("What would you do if you found out your significant other did something horrible in their past?") and a lot of fluff around it.
The rest of the book is relatively inconsequential around that question. Also, there's a little blurb at the very end that made this book lose at least two points from its total, which I can't spoil, but will say it significantly detracted from my enjoyment and compromised the book's attempted position as a morality tale.
Ian's rating: 4 meaningless fluffballs out of 10
My take
I did really enjoy this one, although not as much as Big Little Lies or Truly Madly Guilty. Keeping secrets from your spouse is a big underlying theme here, not just with The Big Secret, but it's explored in many ways with many characters. All of her books are a really compelling read. I do agree with Ian on that tiny bit at the end I didn't love.
My rating: 8 out of 10
Summary
Yeah, we kind of like this author. Or Ian did, until this book. We should probably branch out more, but life is short and there are so many books in the world.
The synopsis of this book doesn't really do it justice – it's basically about a woman with three kids who's getting a divorce who falls at the gym and gets amnesia – she thinks she's 29, pregnant with her first kid, and still happily married.
Ian's take
What Alice Forgot by some asshole: This book was like Girl on a Train, what with an unreliable narrator who is a total idiot. At least in Girl on a Train, the main character had alcohol to blame for her unreliable memory! The eponymous Alice however does not have that crutch to rely on, and therefore is just an idiot, doing idiot things, none of which are entertaining or noteworthy.
Ian's rating: 1 cliche out of 10
My take
Ian did not like Girl on the Train which we read last year, so obviously you can't trust his judgement here.
This sounds like a story we've heard recycled in other books or movies before, or maybe a soap opera, but Moriarty does a really good job of telling it. Again, as with The Husband's Secret, it doesn't really compare to Big Little Lies or Truly Madly Guilty, but I'd definitely say it's worth a read.
My rating: 8 out of 10
Summary
A girl dies over and over again.
(Neither of us finished this book.)
Ian's take
I honestly can barely remember the plot of this book it was so forgettable. Something about dying? And dying again? It was like a badly written Groundhog Day, but without the charm of Bill Murray.
Ian's rating: 2 times I'd hoped that I would actually be the one to die out of 10
My take
I used to always finish books, no matter how bad they are, but like I said before, there are so many books and so little time in life. I'm not willing to spend time on bad books. Maybe this one got better, but the beginning did not grab me enough to find out.
My rating: 1 out of 10
October and November: Gone with the Wind by Margaret Mitchell
Summary
This 1936 classic depicts a story of love and tragedy in the South during the Civil War. The iconic Scarlett O'Hara defies societal norms of the time to get out of poverty and find what she wants in life and in love – or does she?
Ian's take
A classic for a reason. I'm technically writing this one out of "Best Book of the Year" because I feel like it's an unfair comparison between an established classic and modern works. All the characters were developed perfectly, and Scarlett was the best surprise of all.
The first time I read this, I was taken aback by how sassy Scarlett was portrayed – I had expected a stereotypical southern belle, and was pleasantly surprised. To be clear: she's not a good person. But she tries hard to find her place and role in the world, which I can imagine was a tough thing to do in that time period.
The one downside of this story is its length, which is obvious in that it spanned two full months to complete.
Ian's rating: 9 damns not given out of 10
My take
Uh, yeah "long" is the first word that comes to mind here. I listened to this one on audio and it was *49 hours* long. Some parts were really slow. And long.
That said, obviously, it is a classic for a reason, as Ian pointed out. Ian had recommended it to me before – this was his second time reading it, which is unusual because typically we pick books neither of us have read before – and he enjoyed it so much he was willing to read this War and Peace sized book a second time.
I will say I thoroughly enjoyed the ending. Sometimes during the book I felt like, what is happening? Where are we going with this? But the ending really brought it all home for me. If you're willing to give this one a go you won't be disappointed when it finally wraps up.
My rating: 6 out of 10
Summary
Megyn Kelly of Fox News rises to the top in this memoir from being a young girl in Albany (hometown shout out for me!) to being a badass lawyer to being a badass journalist. Really juicy information on Trump.
Ian's take:
Ian is (derogatory expletive here) and didn't finish the book yet.
My take:
If you really want to know, stalk me on GoodReads and find my review on this book there. I don't want to get too political here. But needless to say, I could not put this one down. She's a hell of a woman, and a great writer to boot.
My rating: 9 out of 10, just shy of 10 out of 10
Ian would like to recommend this book that he read this year.
Ian's take
I could not put this book down. The nostalgia and nerd culture references were too abundant and too fun to not power through this book in two sittings. That said, the actual storyline was a bit weak toward the end. As the main character got into the "game" and especially the first area with the Tomb of Horrors, I was in nerd heaven.
The later references were a bit more esoteric (given that most were from the 80s and a bit before my time) but I still held on through the very end. There were a couple of eye-roll inducing moments, but overall it was fun ride that I would recommend to anyone with even slight nerdly leanings.
Ian's rating: 8 games of Joust out of 10
My take
Yeah, I'd been telling him to read this book for quite some time. Like when I recommended it last year in
this post
– and here's the
other post
from last year. 10 out of 10. Read it.
Other excellent books I myself read this year
, in no particular order:
The Secret History
by Donna Tart,
Kitchens of the Great Midwest
by J. Ryan Stradal,
Where Am I Now
by Mara Wilson,
Outliers
by Malcom Gladwell,
Me Before You
by Jojo Moyes,
Casual Vacancy
by J.K. Rowling, and the entire Harry Potter series (I was late to the game) by J.K. Rowling. See everything I read this year
here
.
Our January book is The Chemist by Stephenie Meyer. You can read about that in a year.
Happy reading and happy 2017!