This week's herb in our summer Sunday herbs series is rosemary!
Confession: With this herb, I always think of first episode of The L Word. Jenny accepts rosemary from Tina's garden and makes an odd show of smelling it, which is later recreated in the last season, when they're making the Les Girls movie.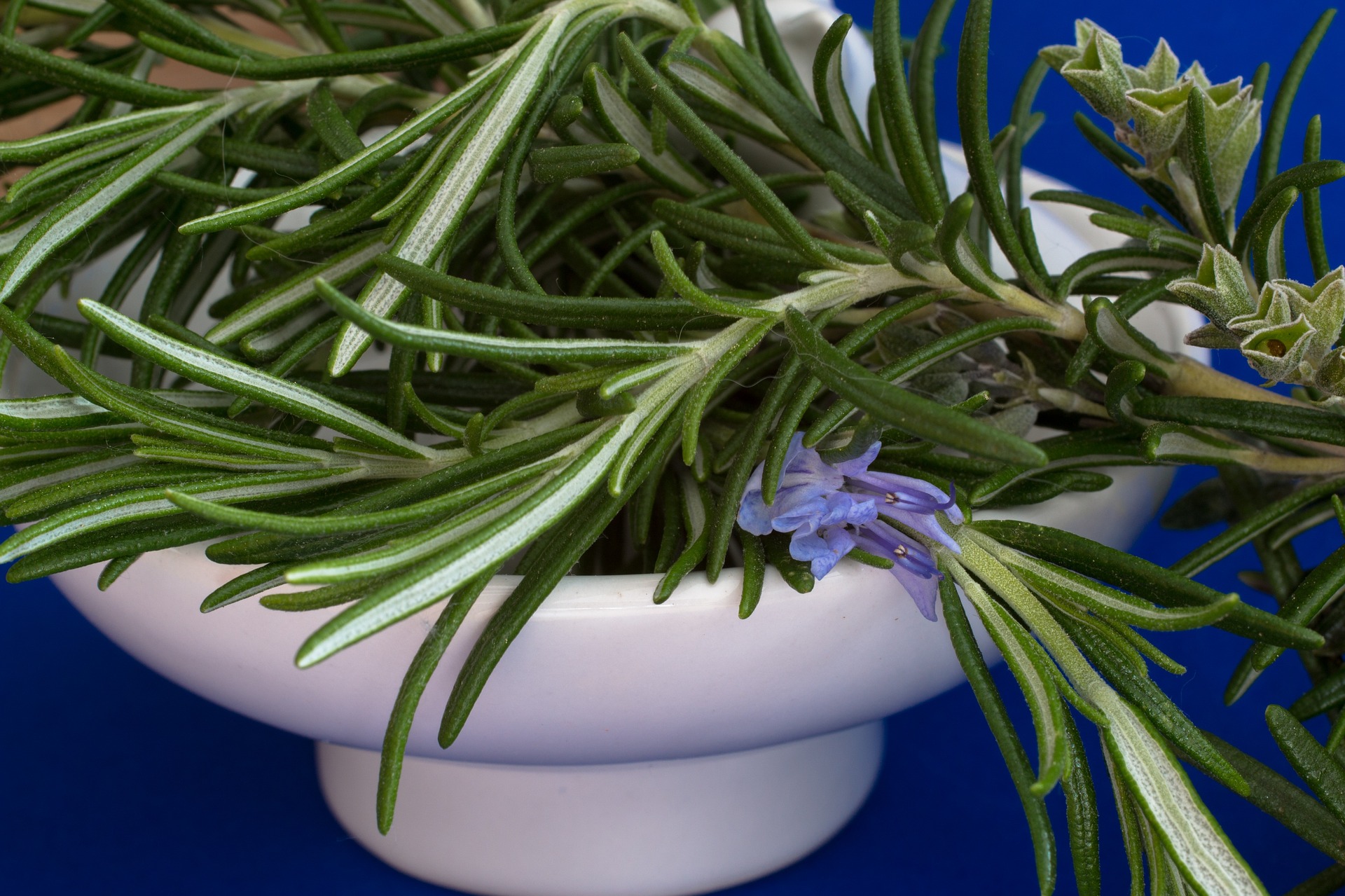 Origin:
This hardy herb hails from the Mediterranean region. Well known for its medicinal properties, rosemary was reportedly introduced to Britain by the Romans. It was used with salted meats for culinary purposes across Europe.
Medicinal usage:
Rosemary's health-giving properties are usually associated with the head. Hair rinses can promote growth, Greek scholars wore rosemary sprigs in the hair to aid in memory, and supposedly one can smell crushed rosemary leaves to stimulate a clarity of the mind and restore memory.
Growing rosemary:
Like thyme, is hard to do from seeds – buy cutlings.

Plant

far apart, because the herb

spreads out

.

Use sandy, well-drained soil.
Trim back regularly.
According to The Spice and Herb Bible, rosemary does well in "misty, sea-sprayed air" which is why it grows so abundantly in the Mediterranean area.
Drying rosemary:
Rosemary must be dried immediately after harvesting to preserve vital oils. Hang bunches in a well ventilated, dark, warm spot for a few days.
Freezing rosemary:
Also like thyme, rosemary can be left on the stems to freeze – just store the herb in Ziploc freezer bags. For other, softer herbs, you may want to cut them up and freeze them in ice cubes of olive oil.
Food rosemary compliments:
Meats like pork, lamb, duck.
Potatoes.
Breads.
Dumplings.
Zucchini and eggplant.
Rosemary also pairs well with other herbs like thyme, basil, or garlic.