I knew I had a winning mac and cheese recipe. I had lost to my sister-in-law before with my lobster mac and cheese, and wanted a rematch.
She opted out of this competition, so it wasn't a rematch per say, but rather, Mac and Cheese, Part Two.
I still had a stiff competitor, though. I actually lost by a half point. We've never done half points before – pretty sure my brother-in-law bribed someone to change their score so we could have a winner.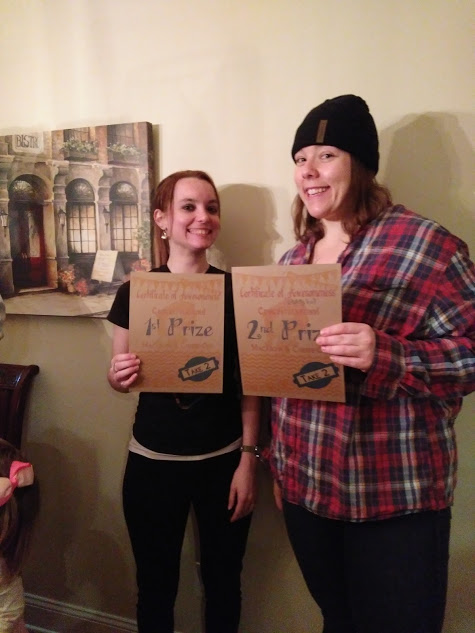 So basically we tied, but I got an awesome crown.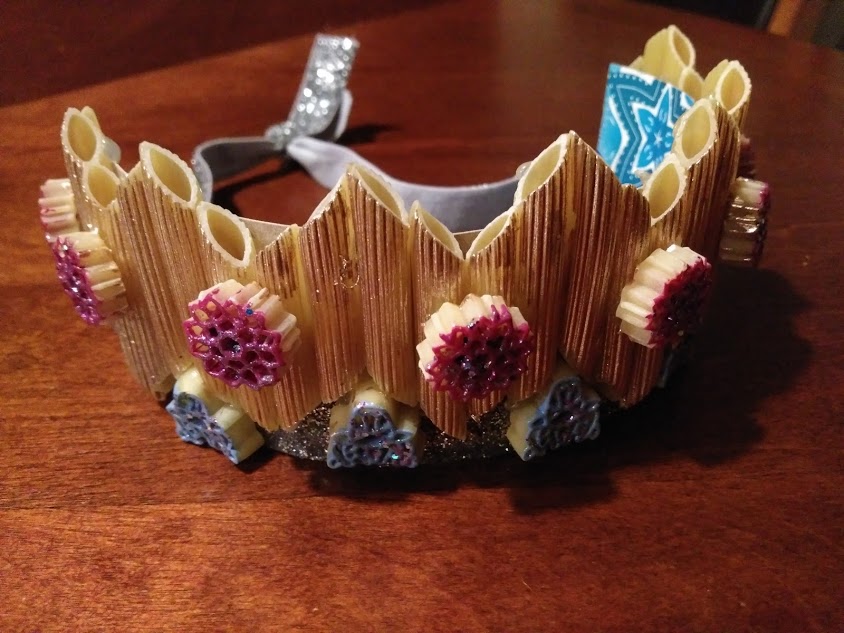 My sister-in-law made this crown essentially at the last second right before the competition.
I wouldn't recommend competing against her in either cooking or crafts.