Happy National Novel Writing Month! Who's writing?? I am!
I have been working on a new novel for a month or so. It's going…slowly. I'm not hammering out hours on it every day as would be ideal. But I'm doing what I can, and doing a little bit (almost) every day.
If you're writing too, join me in these writing exercises, straight from What If? Writing Exercises for Fiction Writers.
Side note: I can't recommend The 90 Day Novel enough, if you haven't picked that up as well. There are also writing exercises in that book, although much simpler. (As in, write for five minutes as your main character starting with, "My idea of a perfect day is…")
This exercise is a little bit like the Props one – we're taking a look at settings and objects that can really define who a person is. If someone broke into your house and went through your stuff, they'd have a pretty good idea about your personality, right? Let's pretend we're about to rob our protagonist's home.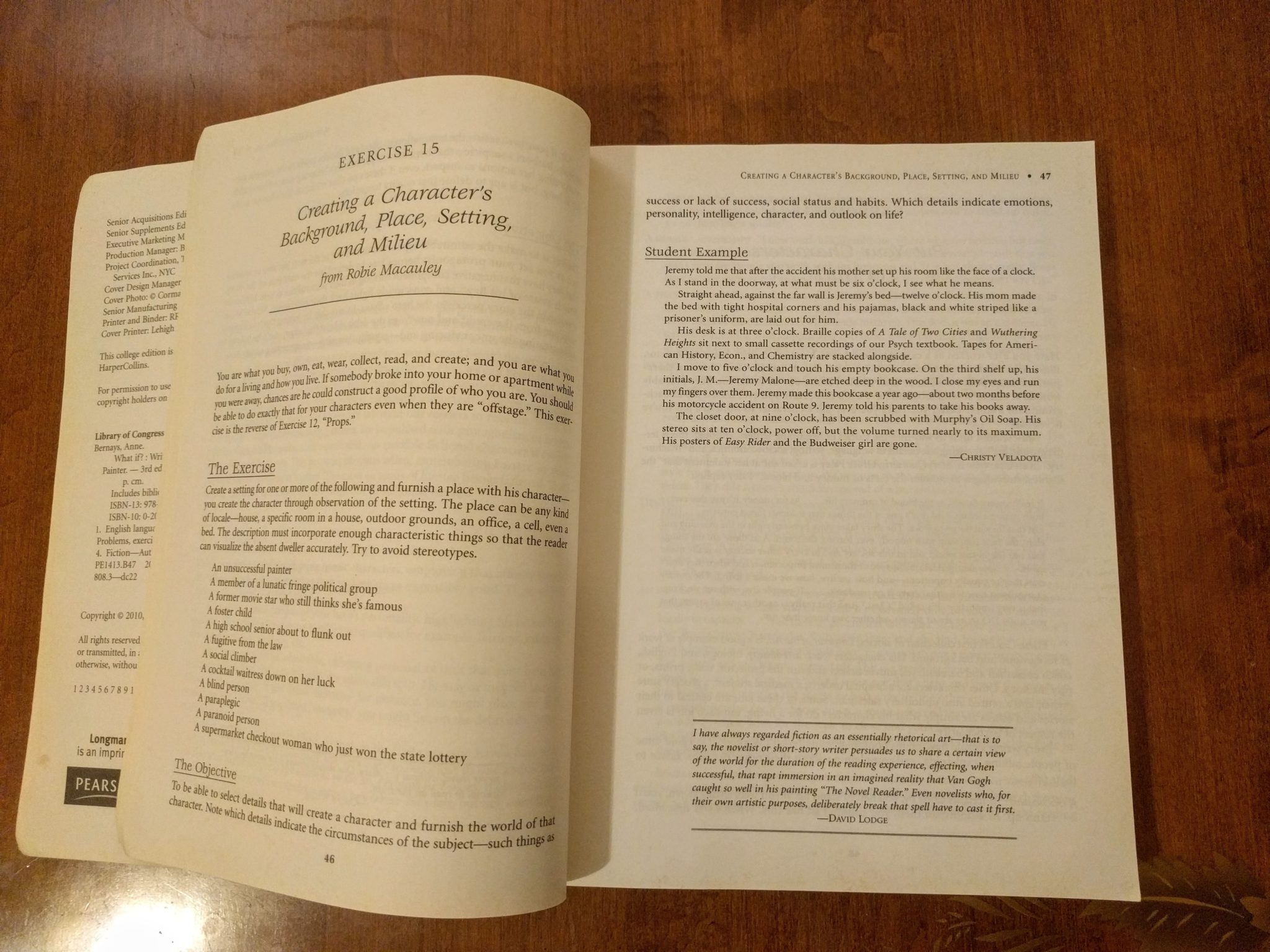 Continue reading Creating a Character's Background, Place, Setting, and Milieu (writing exercise #15) →