We're not just going to look into where Christmas cookies come from.
We're also looking at the specific traditions of leaving cookies for Santa, and cookie swapping.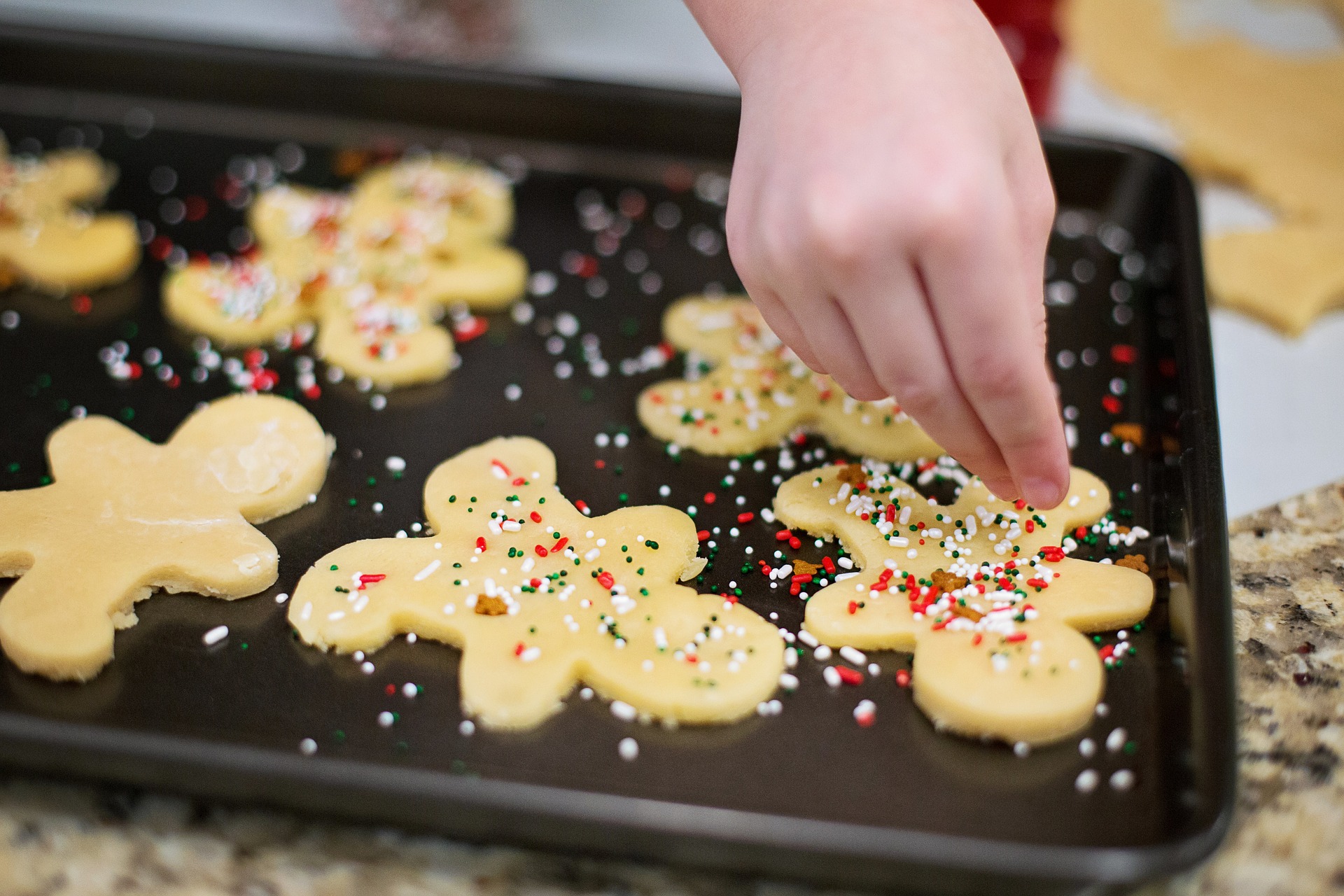 Christmas cookies can be traced back to Medieval Europe. Spices often used in cookies were becoming more available: nutmeg, cinnamon, and even black pepper. In addition, dried fruits – which could add significant sweetness – were coming about as well.
However, these necessary ingredients were still quite expensive. And so, cookies were only made for special occasions – like Christmas, or New Years.
By the 1500s, cookies and Christmas were like peanut butter and jelly – possibly enjoyed separately, but much, much better together.
Gingerbread, also known as German lebkuchen, was most likely the first type of cookie to be associated with Christmas. And, it was the English who contributed the staple sugar cookie into the Christmas cookie rotation.
In fact, many different countries adopted their own Christmas cookie variations: Sweedish folks had "Papparkakor" with ginger and black pepper, and Norwegians picked up a taste for "Krumkake," a lemon wafer. In addition to gingerbread, Germans also enjoyed buttery Spritz cookies.
The Dutch as well as the Germans introduced both Christmas cookies and cookie cutters to America in the early 1600s. According to TheCulinaryLife.com, cut-out cookies can be traced back to a practice called "mumming."
Mumming was a Christmas tradition in England where stories were acted out; food was used as a tool in the plays. Cut-out cookies were often in the shape of baby Jesus, but of course this changed over time to incorporate stars and Christmas trees and angels and many other things.
As for Santa and cookie swapping. . .
It is believed the practice of leaving Santa cookies and milk comes from the Depression era circa the 1930s, as a way for parents to encourage generosity in their children.
When it comes to cookie swapping, it is likely that different forms of the exchange have been going on for many, many years. But an official cookie exchange – that is, where one person bakes one kind of a cookie and trades with others who have done the same – was made popular by some clever women in Wellesley, Massachusetts.
The now famous Wellesley Cookie Exchange began in 1971. In 1996, the Boston Herald ran an article celebrating the 25 years of 25 women swapping cookies every year at Christmastime.
If you have a favorite Christmas cookie recipe, please share below!