I think coleslaw is almost making a comeback.
It is undoubtedly still a shoved-aside side item at picnics and diners: "It's always there but rarely thought about."
On the other hand, there are many exciting variations of coleslaw springing up, such as broccoli slaw. Broccoli slaw can come in its own bag, or you can shred your own broccoli.
Of course, traditional coleslaw's main ingredient is shredded cabbage. Let's find out where coleslaw originated.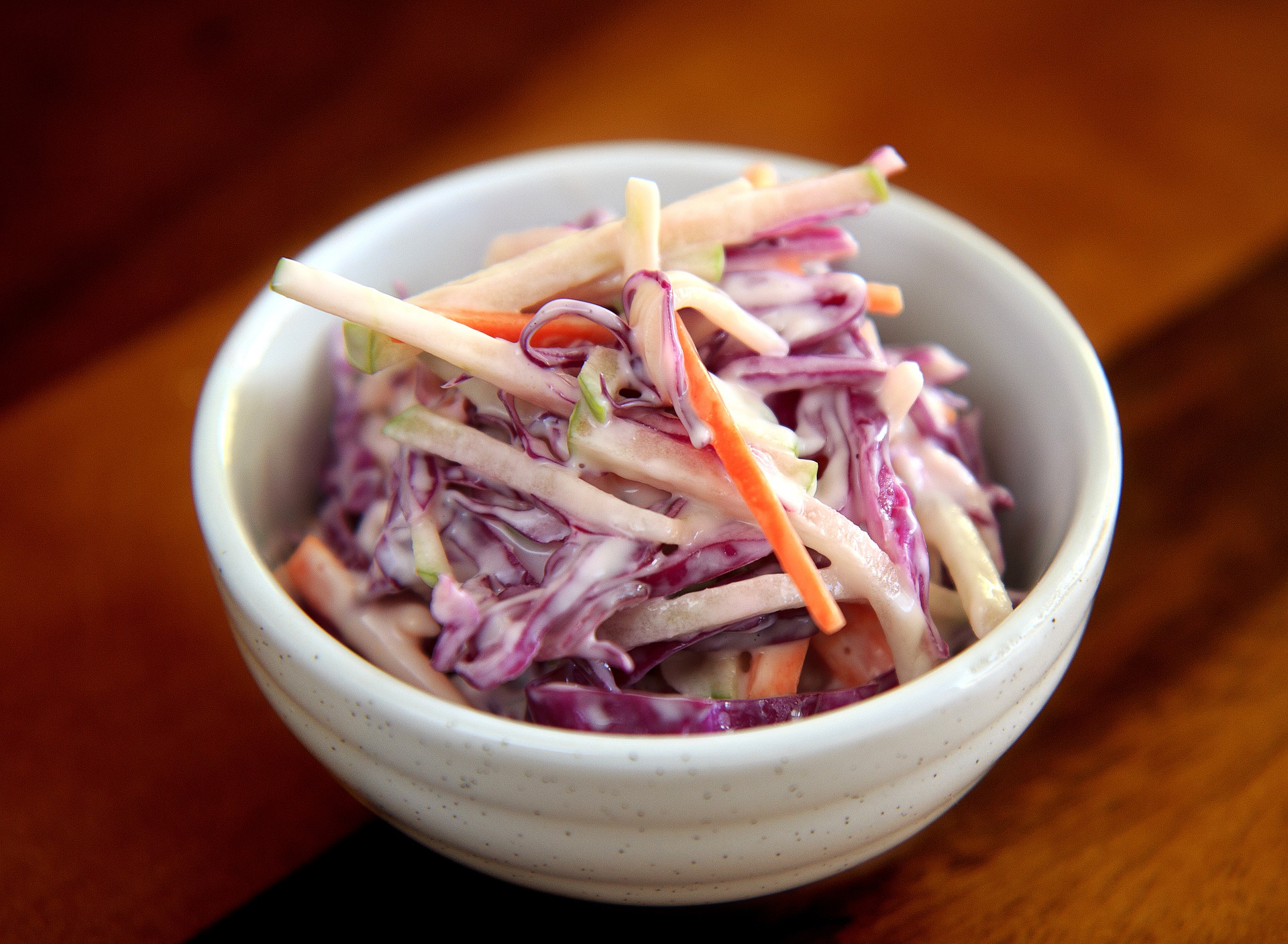 Continue reading Food history: coleslaw (and why it has a bad rep) →