It's considered to be one of the best inventions of all time – let us check out the history of sliced bread.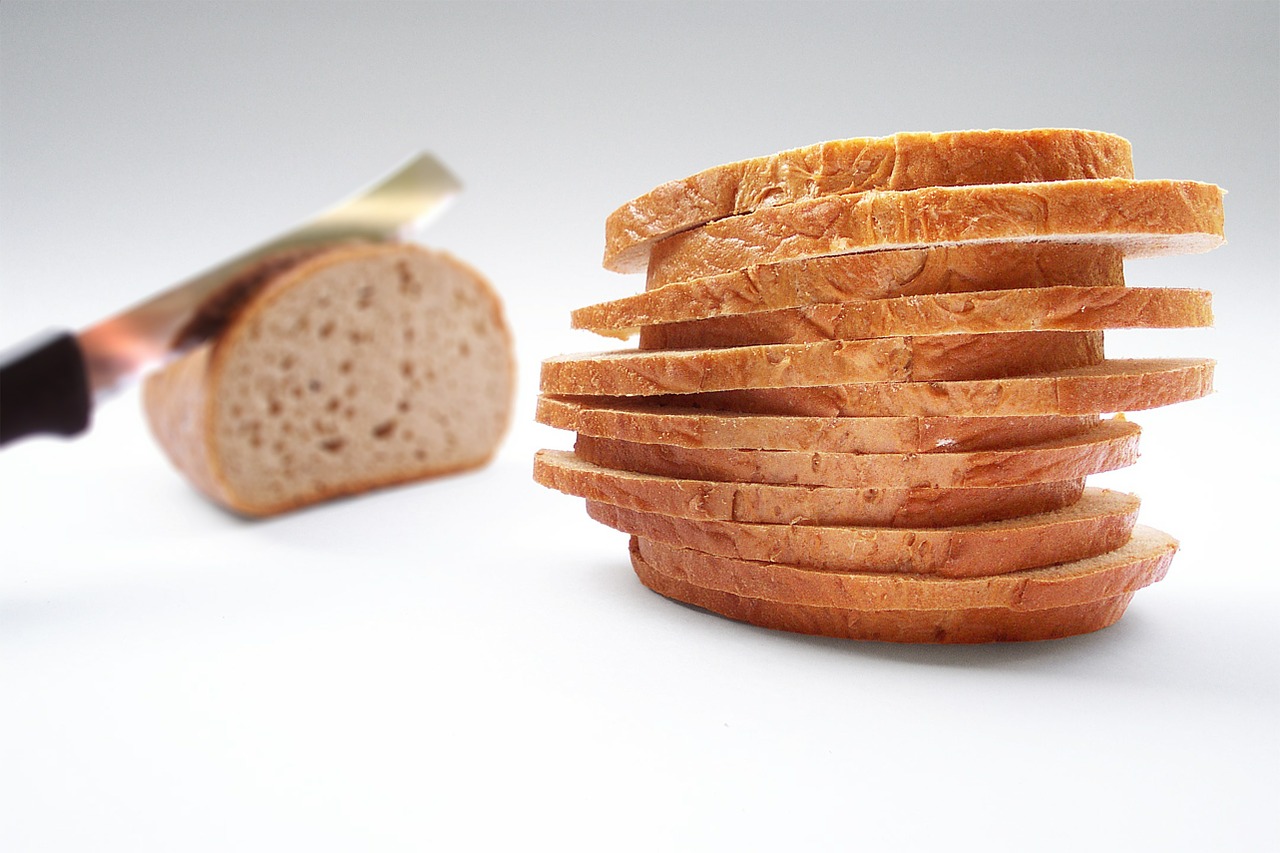 Bread itself can be traced back roughly 10,000 years, when grains and water were mixed into a paste and cooked.
As far back as the 1800s, people began making their own bread at home, as well as buying it in the store from bakers. During this time, everyone had to cut the slices from the loaf individually – a time consuming task that yielded unfavorable results (the slices were rarely uniform).
A jeweler from Davenport Iowa, Otto Frederick Rohwedder, can be credited with the invention of sliced bread. He wanted to come up with a commercial sliced bread machine and did so for the first time in 1912 with the Rohwedder Bread Slicer.
The first bread slicing machine did not meet much success. Bakers were skeptical that the bread would not go stale. Also, the bread slices were held together by pins, and then later a thick wax paper as well – this was undoubtedly inconvenient.
In 1917, the factory that Rohwedder was working with burned to the ground. His plans and blueprints for his ingenious contraption perished as well. Rohwedder found himself broke and having to spend years making up the money that he lost.
Thankfully, he didn't give up. After working hard throughout the 1920s, Rohwedder was ready to give his creation another go. In 1928, Rohwedder made his way to Chillicothe, Missouri, where he partnered up with a baker named Frank Bench. Bench "literally and figuratively supplied the dough" for a new and improved bread machine.
On July 7, 1928, Sliced Kleen Maid Bread was put into action. With proper advertising the machine and subsequent sliced bread was a much bigger success than the first time around.
A local Missouri newspaper ran a full page ad in addition to a full page article on the bread slicing machine, explaining that, "After all, the idea of sliced bread is not unlike the idea of ground coffee, sliced bacon, and many other modern and generally accepted products that combine superior results with a saving of time and effort."
As part of the initiative to turn people on to sliced bread, these pre-sliced loaves sold were softer than typical bakery loaves in order to give the impression that it had just come out of the oven. Indeed, this plan worked to change people's minds that sliced bread would inevitably be stale.
By 1930, the Continental Baking Company began producing Wonder Bread – this is what really sent sliced bread sales soaring, making both sliced bread itself, and the brand Wonder Bread specifically, household items.
Photo credit: WonderBread.com
Wonder Bread can also be credited with coming up with the phrase, "the best thing since sliced bread."
From the moment Wonder Bread embraced the sliced bread way, Rohwedder's invention only continued to boost sales for seemingly everyone. In 1932 toaster sales significantly increased. In 1933, American bakeries began making more sliced bread than unsliced bread. And so on and so forth until present times, when sliced bread is still a ridiculously huge success, being found in nearly every household in America.
There is only one minor dip in the rise of sliced bread, and that was for two months during World War II in 1943. The government banned the sale of sliced bread in lieu of manufacturing wartime weaponry instead. Needless to say, this restriction was not well received, and did not last long, much to the happiness of consumers and bakers alike.
Chillicothe, Missouri celebrates to this day the fact that they are the home of sliced bread. In June of this year, they will be hosting a Sliced Bread Jam Bluegrass Festival.
Imagine where we would be today if Rohwedder had not stayed true to his vision after the initial failure with his first bread slicing invention. Sliced bread is just one of many convenient things we all take advantage of every day.
I may never look at a sandwich the same way again.