If you're looking for a classic macaroni salad, check out this recipe from Better Homes and Gardens.
If you want to veer of the beaten path a little bit, I discovered this one a few weeks ago from ASpicyPerspective.com and have made it twice with rave reviews.
Ingredients:
16 oz dried macaroni
1 1/2 cups mayonnaise
3 tbsp apple cider vinegar
1 tbsp sugar
1 tbsp hot sauce
1 garlic clove, minced
1 tsp salt
1/2 tsp black pepper
1 (12 oz) jar roasted red peppers, drained and chopped
3/4 cup finely chopped kale
6 slices bacon, cooked and crumbled
1/2 cup sweet pickle relish
1 bunch scallions, finely chopped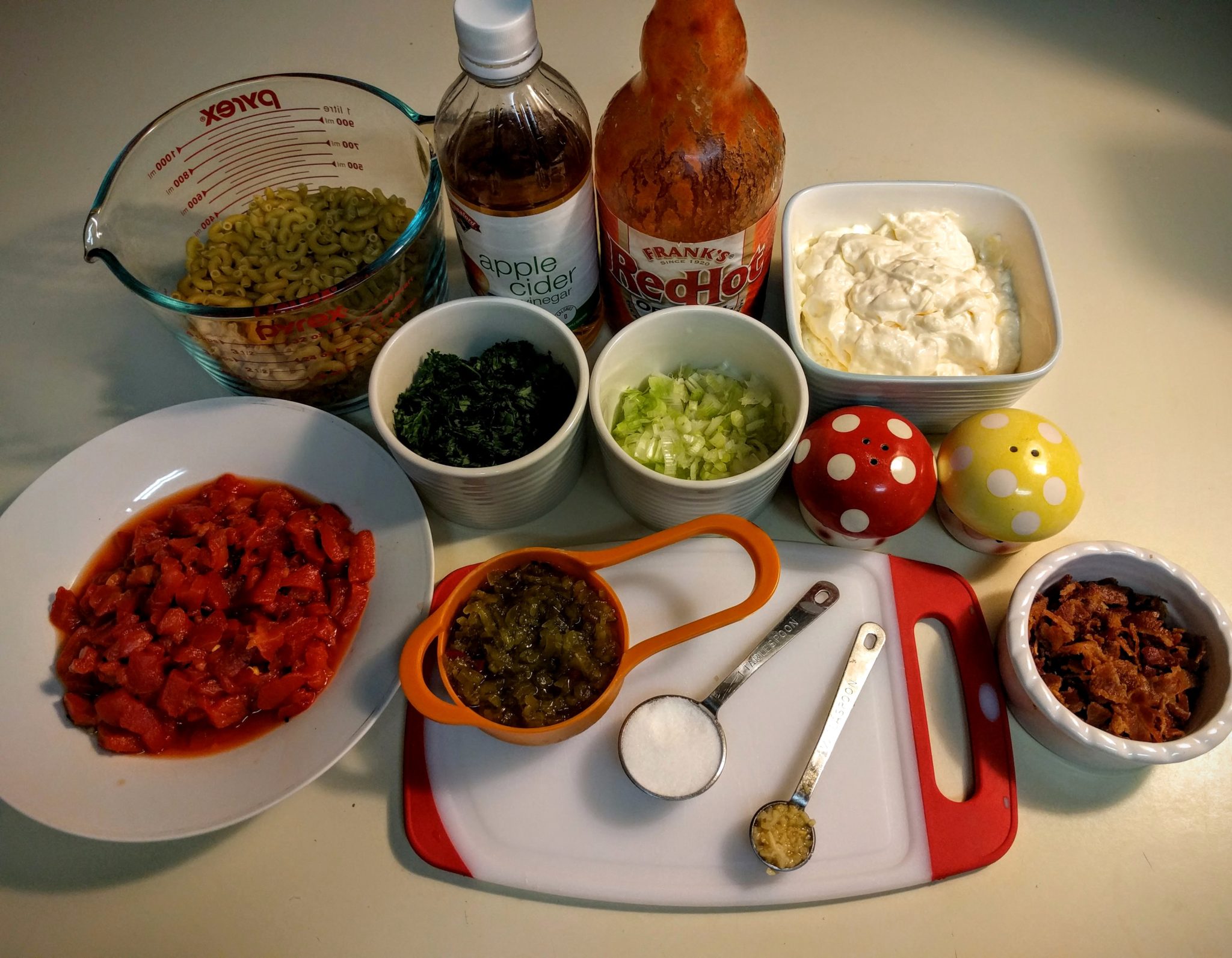 Cook macaroni according to package directions; drain and rinse with cold water.
In a large bowl, mix the mayonnaise, vinegar, sugar, hot sauce, garlic, and salt and pepper. Pour the macaroni in the bowl; mix thoroughly.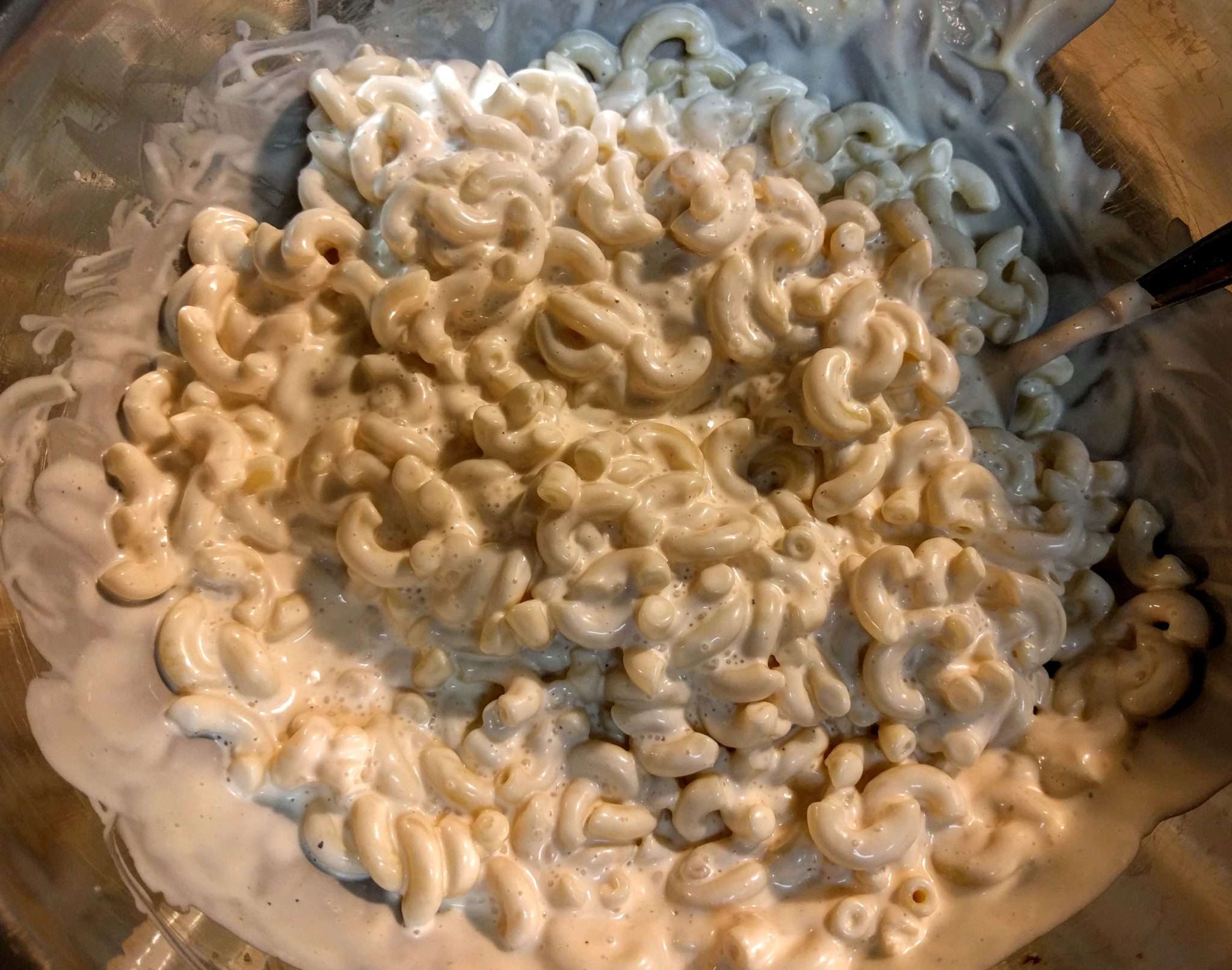 Add peppers, kale, bacon, relish, and scallions. Toss well.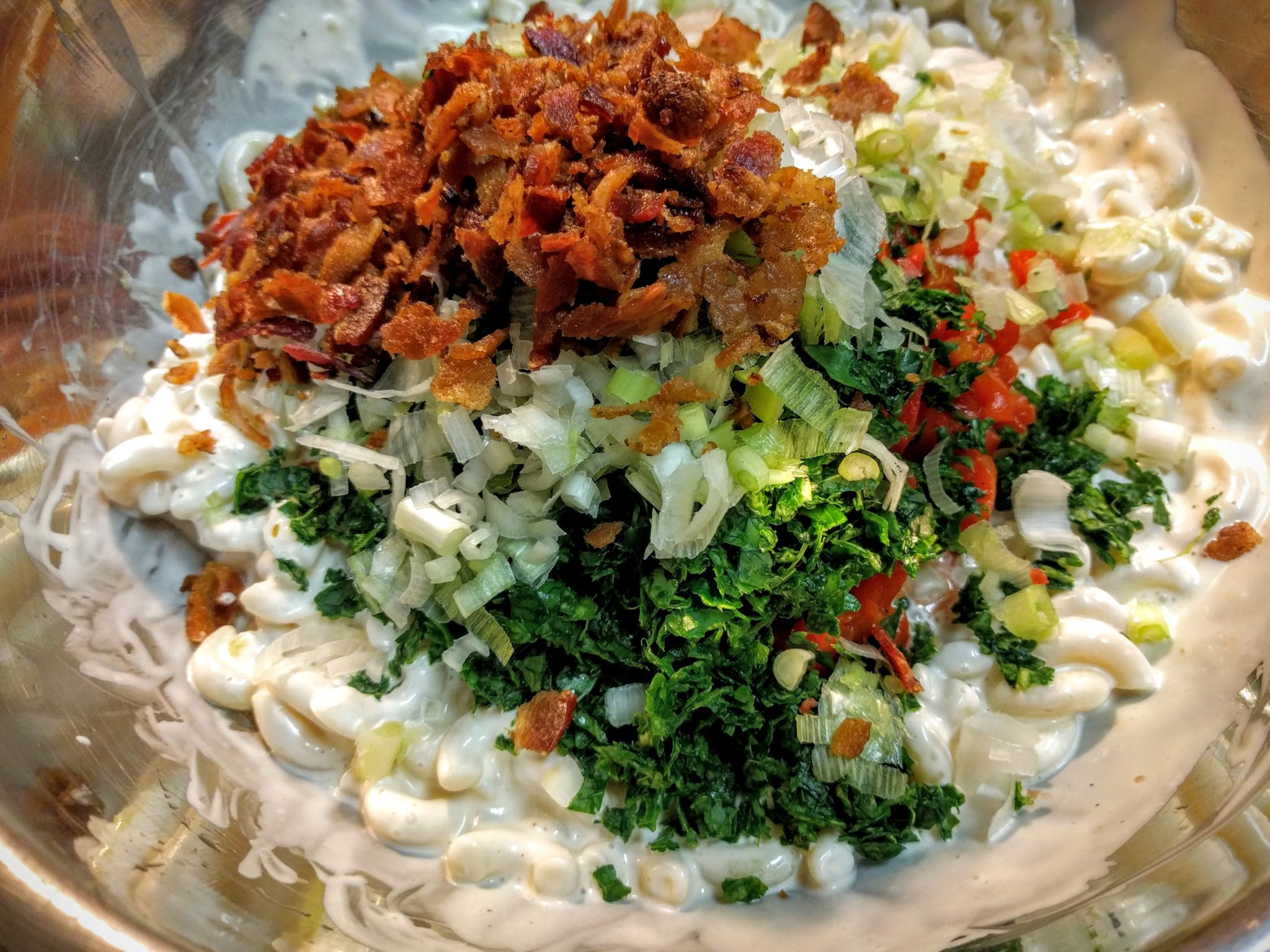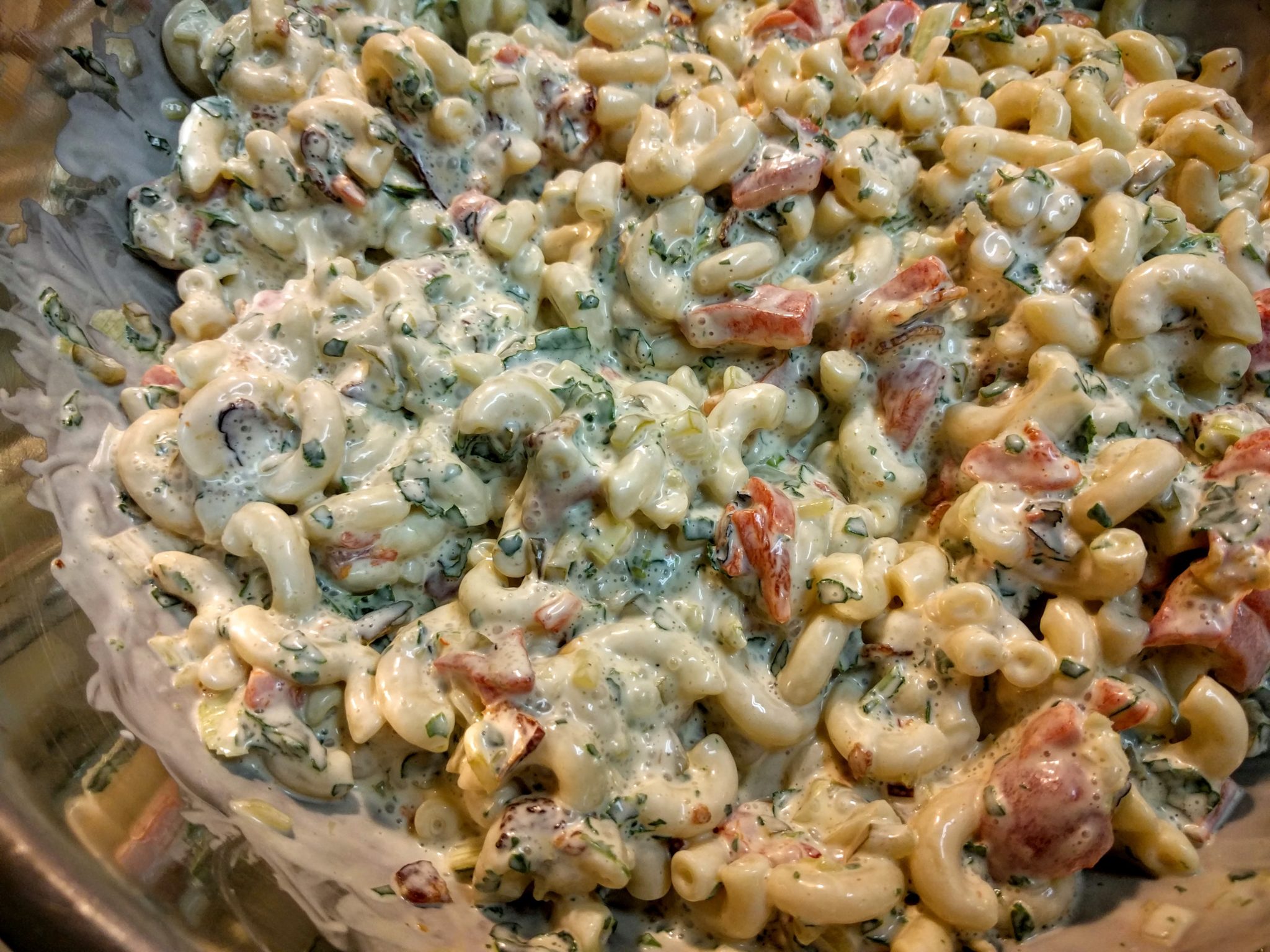 It tastes its best if you let it chill for a few hours or overnight before eating.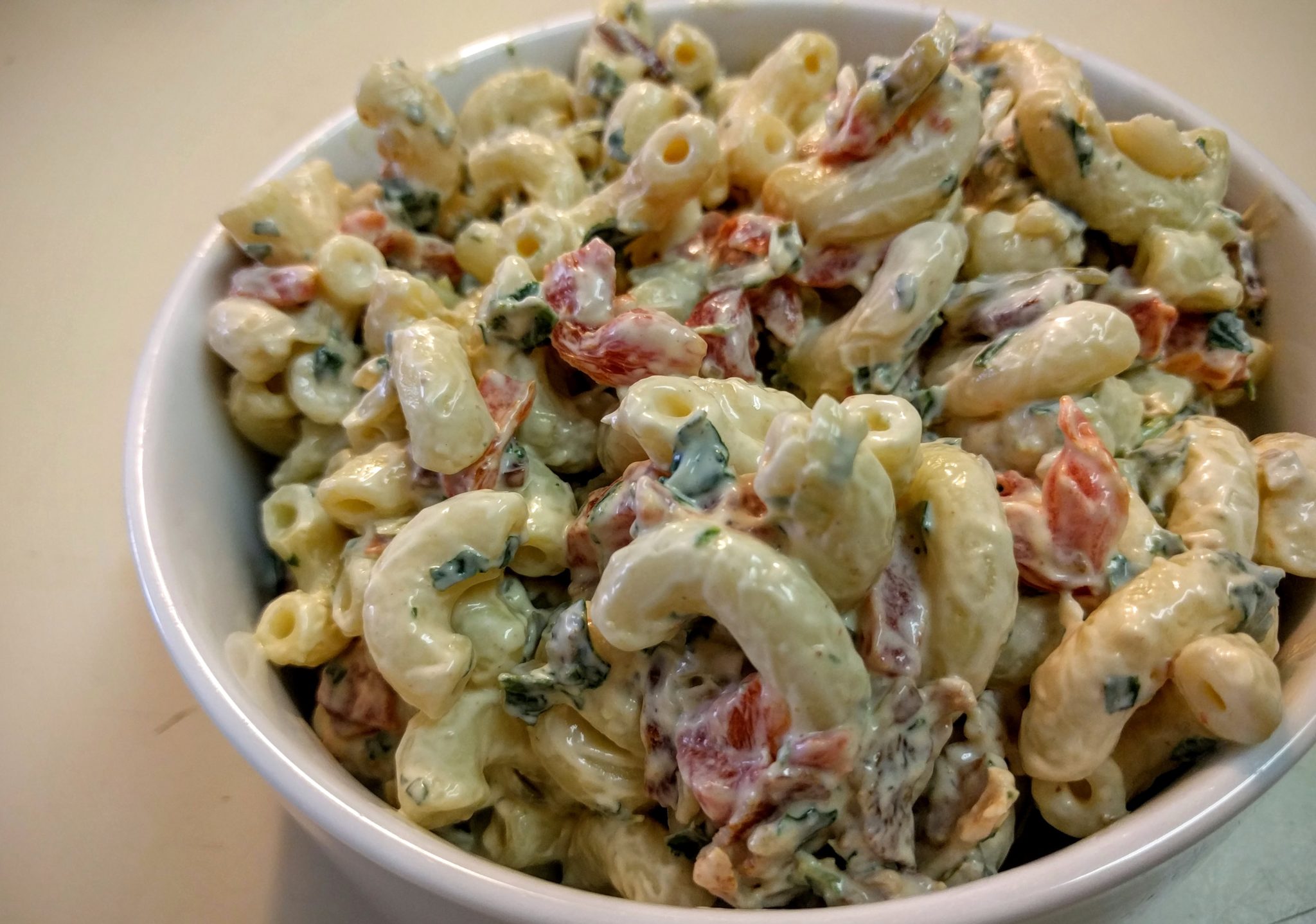 Makes 12 servings.
[yumprint-recipe id='157′]