Mmm, chicken fiesta soup.
If it's seemed like I've done a lot of slow cooker recipes lately…it's because I've done a lot of slow cooker recipes lately. Anyone else just not feel like cooking when you get home from work lately?
I can't decide if I like this recipe better than the chipotle chicken soup, which happens to be from the same cookbook.
Ingredients:
4 boneless, skinless chicken breasts, cooked and shredded
1 (14.5 oz) can stewed tomatoes, drained
2 (4 oz) cans chopped green chiles
1 (28 oz) can enchilada sauce
1 (14.5 oz) can chicken broth
1 cup finely chopped onions
2 garlic cloves, minced
1 tsp ground cumin
1 tsp chili powder
3/4 tsp black pepper
1 tsp salt
1 cup frozen whole kernel corn
1 yellow squash, diced
1 zucchini, diced
tortilla strips, for garnish (optional)
8 oz shredded Cheddar cheese (optional)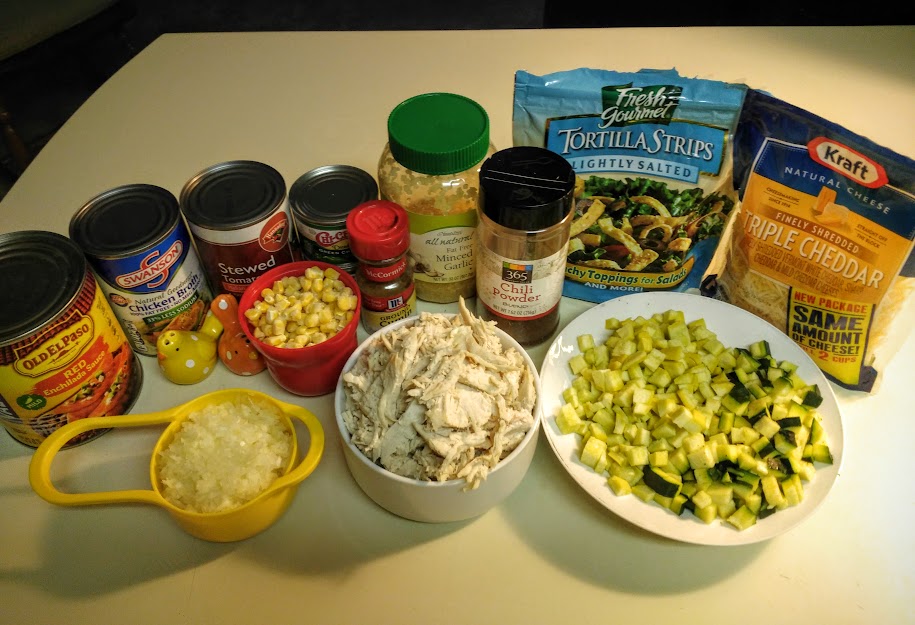 Combine all ingredients except for tortilla strips and cheese in the slow cooker.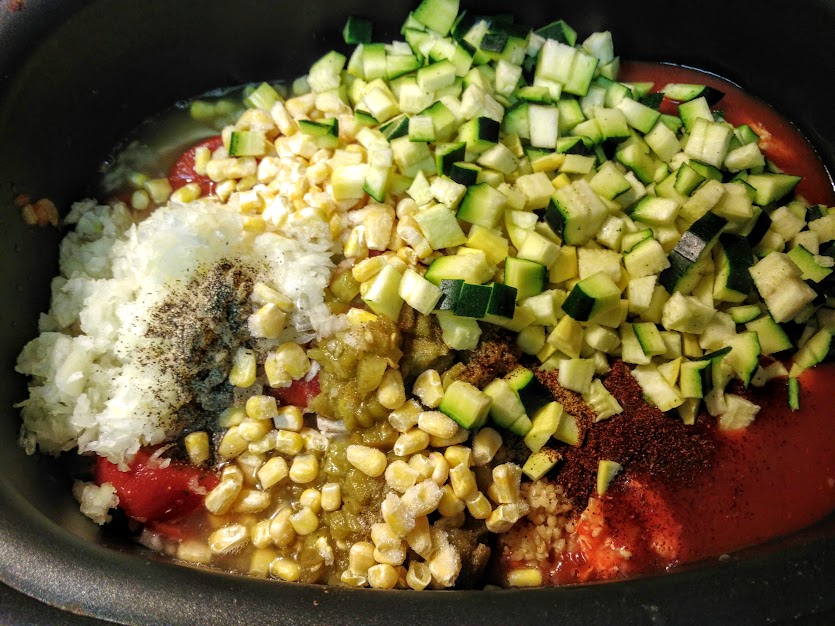 Cook on low for 8 hours.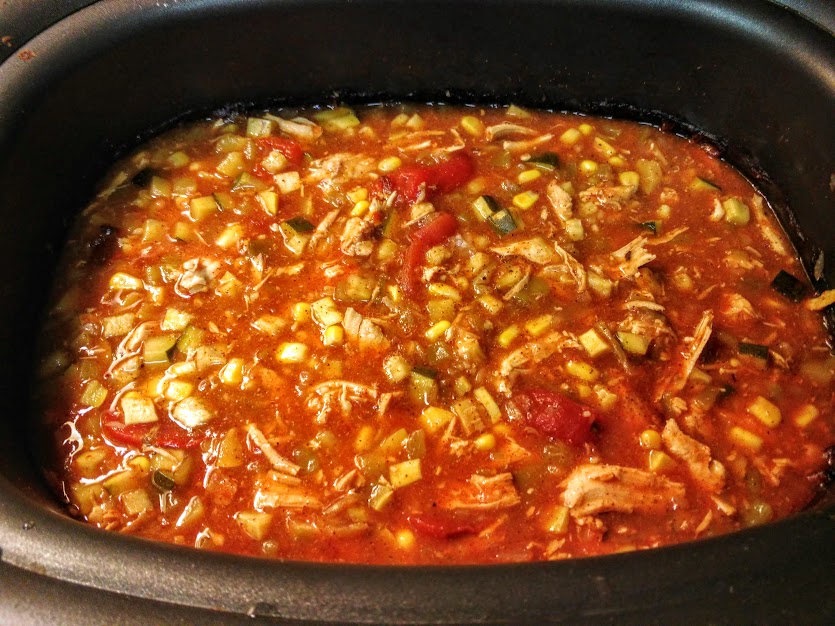 Fill individual bowls. Garnish with tortilla strips and/or cheese if desired.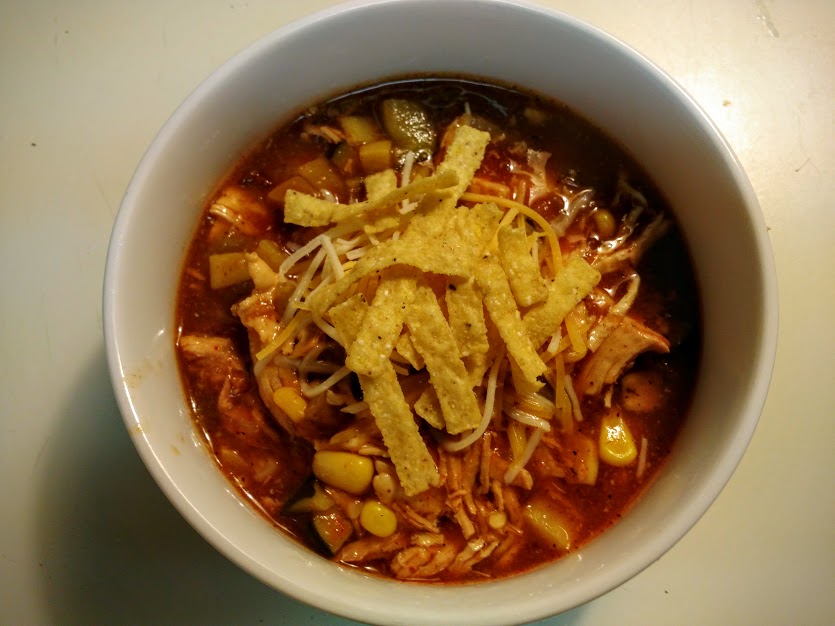 Makes 8 servings.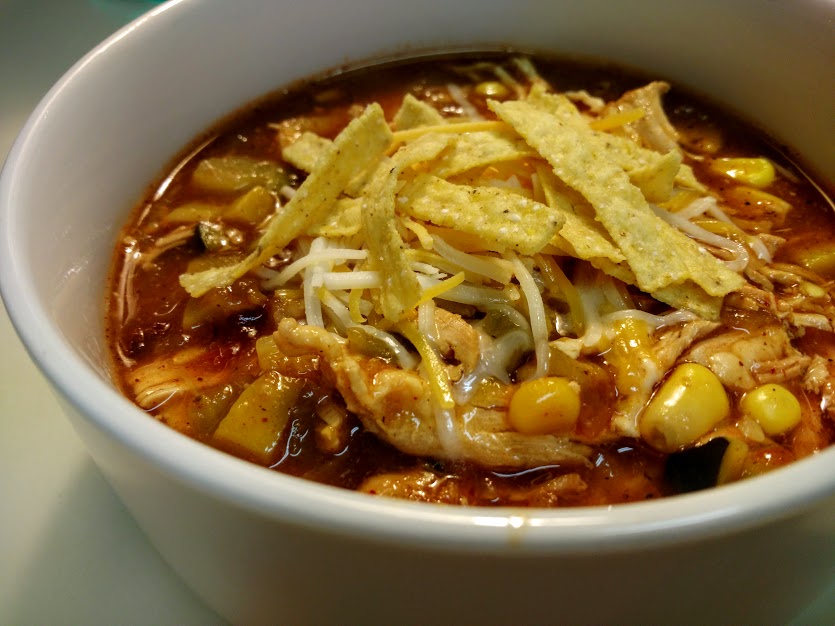 It really is a fiesta.
[yumprint-recipe id='155′]