This dish hails from AllRecipes.com.
Although I love my Greek-style turkey burgers, this is a super flavorful, more traditional alternative.
Ingredients:
1/2 pound ground turkey
2 tsp Italian-style breadcrumbs
2 tsp finely diced onion
1 garlic clove, minced
egg white, lightly beaten
2 tsp fresh parsley
pinch of salt and black pepper
1/4 tsp Worcestershire sauce
oil for cooking burgers
2 Kaiser or hamburger rolls
toppings and dressing (not pictured)*
*I use lettuce and tomato, with mayonnaise mixed with Dijon mustard at a 2:1 ratio.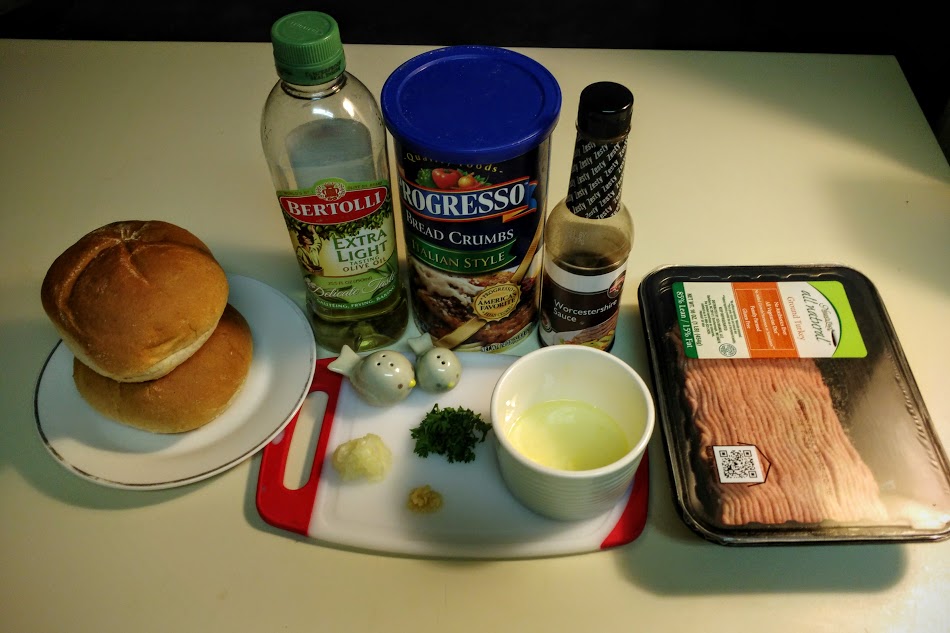 Mix turkey, breadcrumbs, onion, garlic, egg white, parsley, salt and pepper, and Worcestershire sauce together in a large bowl. Form into 2 patties.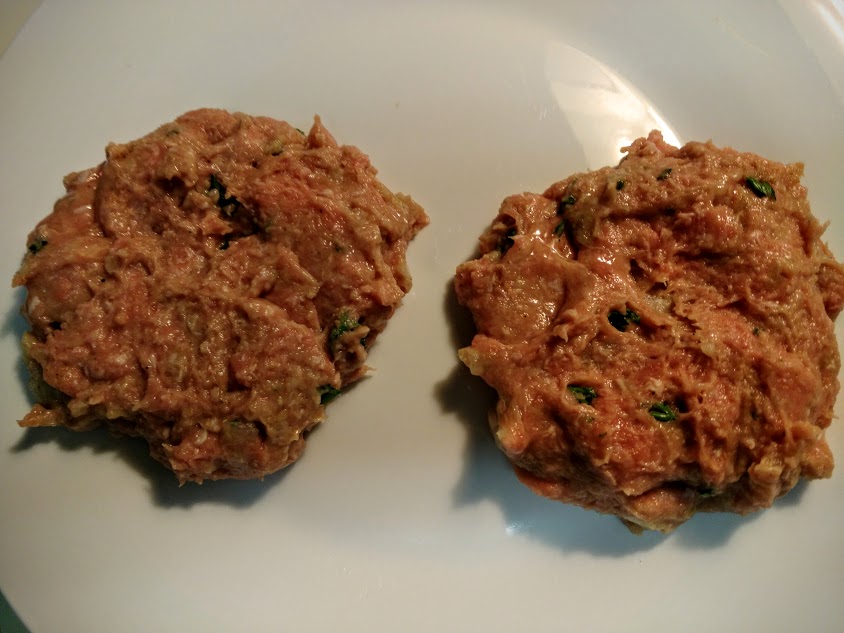 Cook burgers in oil in a medium sized skillet over medium-high heat (I've read this recipe doesn't do well on the grill). Cook about 4 minutes on each side, or until inside temperature reaches 180 degrees F.
Serve on toasted rolls with preferred toppings and enjoy.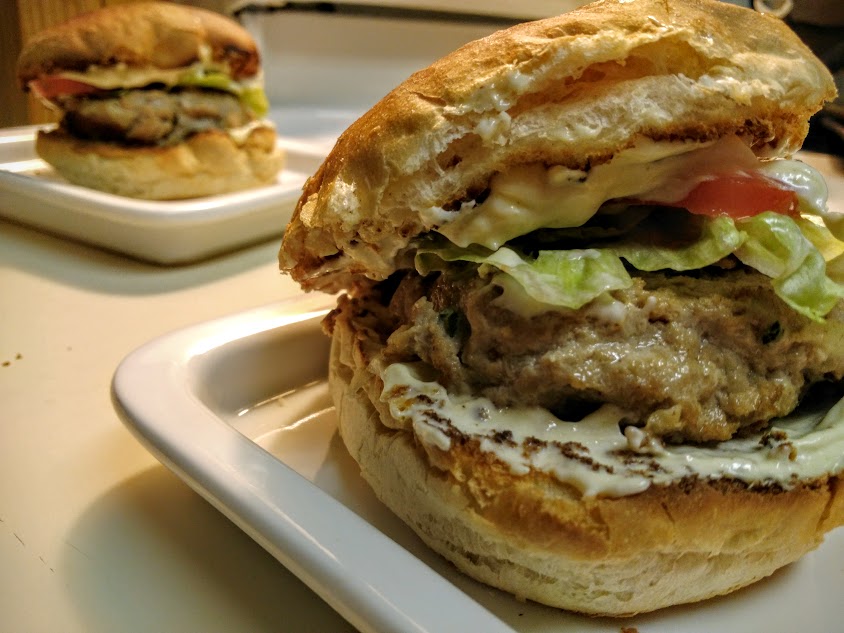 Makes 2 servings.
[yumprint-recipe id='154′]