I've tried a few beef stroganoff a few times in my day, and this one is the best I've come across. Thank you DaringGourmet.com for this one.
Ingredients:
2 pounds steak, cut into chunks or strips
1 yellow onion, diced
1 garlic clove, minced
10 oz button or cremini mushrooms, sliced
1 cup plus 1/2 cup beef broth
2 tbsp Dijon mustard
1 tbsp Worcestershire sauce
2 tsp salt
1/4 tsp black pepper
3/4 tsp dried thyme
2 tbsp cornstarch
6 oz cream cheese
3/4 cup sour cream
1/4 cup fresh or 1 tbsp dried parsley (optional)
egg noodles (not pictured)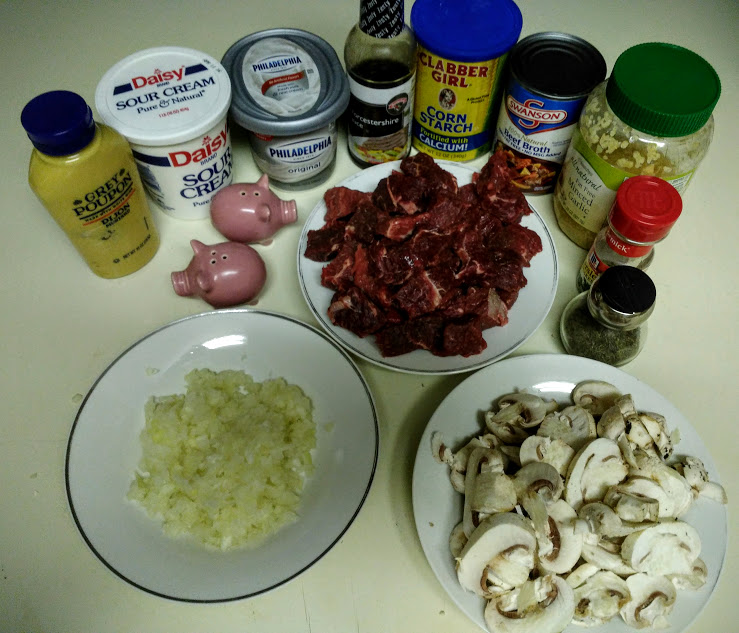 Layer in the slow cooker the onions and garlic, followed by the mushrooms, followed by the beef.
In a small bowl, combine 1 cup broth, mustard, Worcestershire sauce, salt, pepper, and thyme; pour over beef mixture.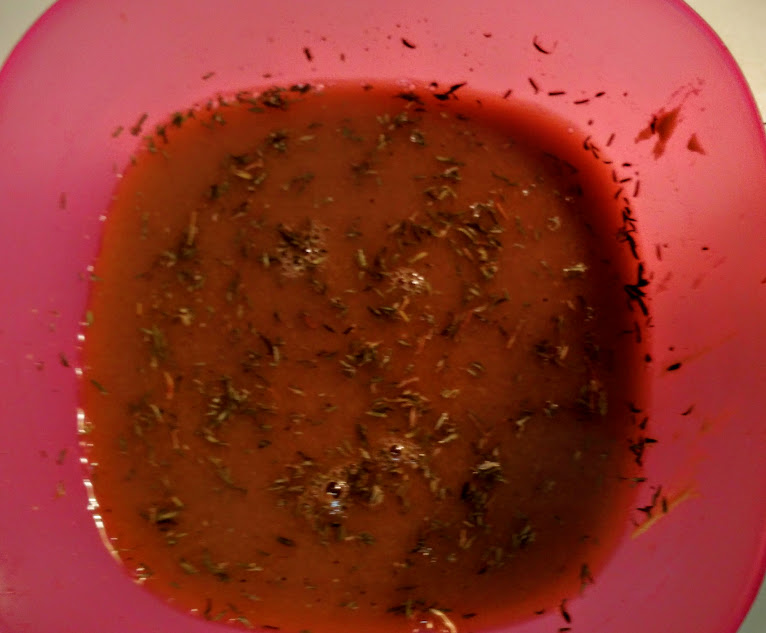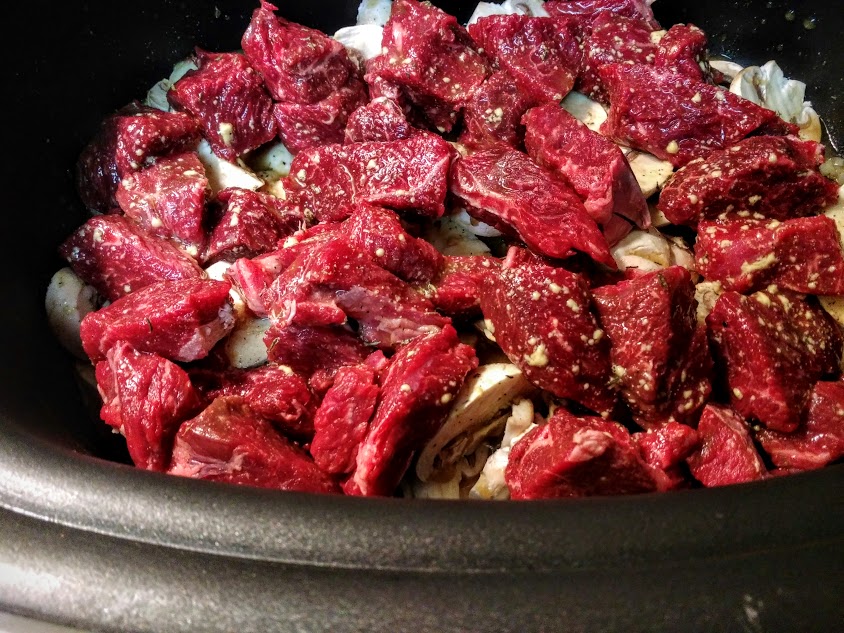 Cook on low for 7 to 8 hours or on high for 4 to 5 hours.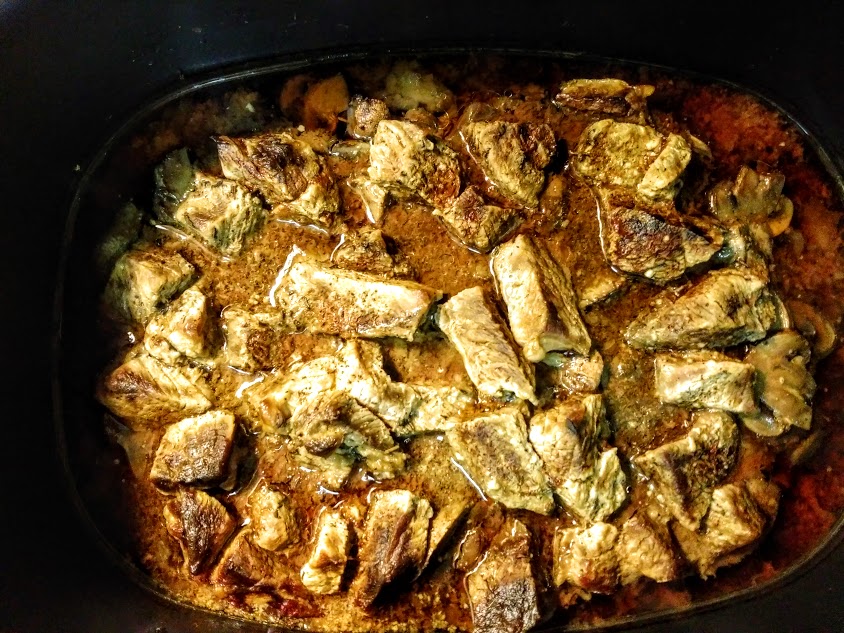 When you're home from work and the slow cooker has done its job, cook egg noodles according to package directions.
In the meantime, in a small bowl, dissolve the cornstarch in remaining 1/2 cup beef broth. Add broth to beef mixture in slow cooker. Stir to combine and continue cooking. Add cream cheese and sour cream, continuing to cook until adequately dissolved.
Serve over hot egg noodles, and garnish with parsley if desired.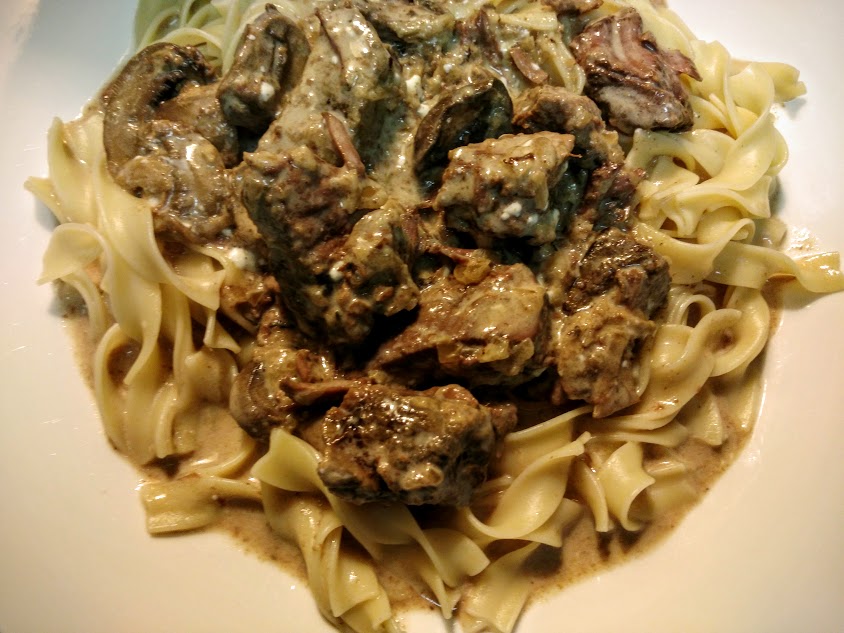 Makes 4 servings.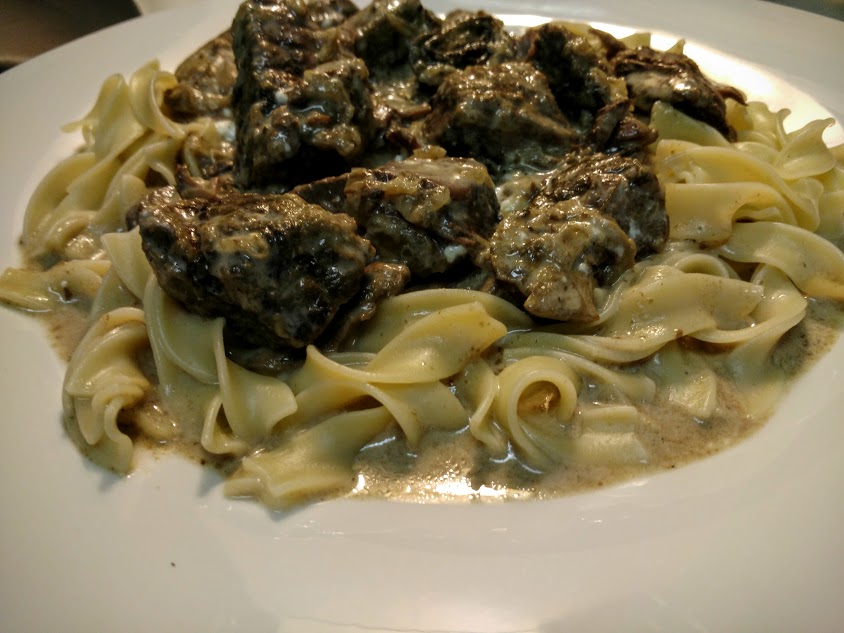 [yumprint-recipe id='152′]