I knew I had a winning mac and cheese recipe. I had lost to my sister-in-law before with my lobster mac and cheese, and wanted a rematch.
She opted out of this competition, so it wasn't a rematch per say, but rather, Mac and Cheese, Part Two.
I still had a stiff competitor, though. I actually lost by a half point. We've never done half points before – pretty sure my brother-in-law bribed someone to change their score so we could have a winner.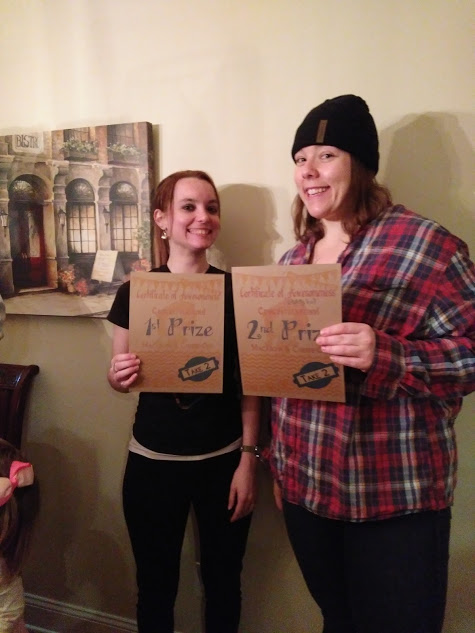 So basically we tied, but I got an awesome crown.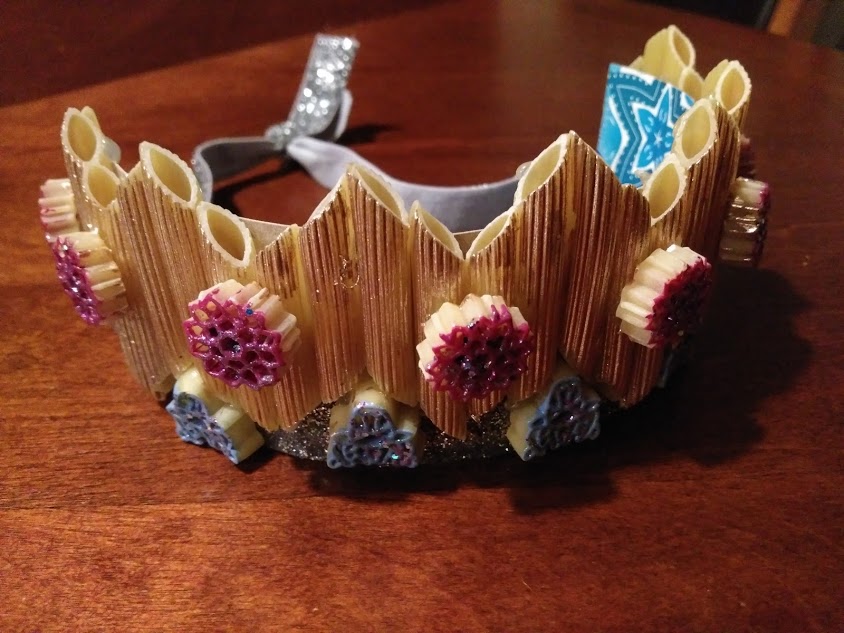 My sister-in-law made this crown essentially at the last second right before the competition.
I wouldn't recommend competing against her in either cooking or crafts.
Game Night 01-27-16: Mac and Cheese Whiz – otherwise known as, mac and cheese part two.
Competition was for the best macaroni and cheese.
Other food enjoyed: Oreos.
Games played: King's Forge and Marrying Mr. Darcy (with an expansion pack!).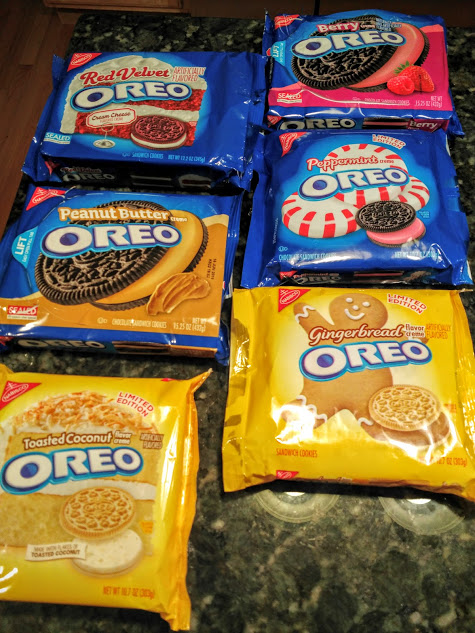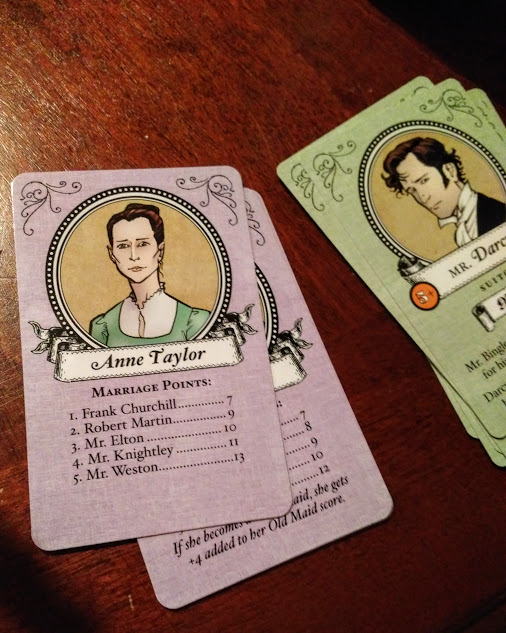 The contenders:
Sarah Hodges with Druthers' Famous Mac and Cheese
Erin Nudi with Jalapeno Popper Mac and Cheese
The judges:
Teresa Behers
Jenny Grant
Peggy Hodges
Ryan Nudi
Tara Nudi
Melissa Severson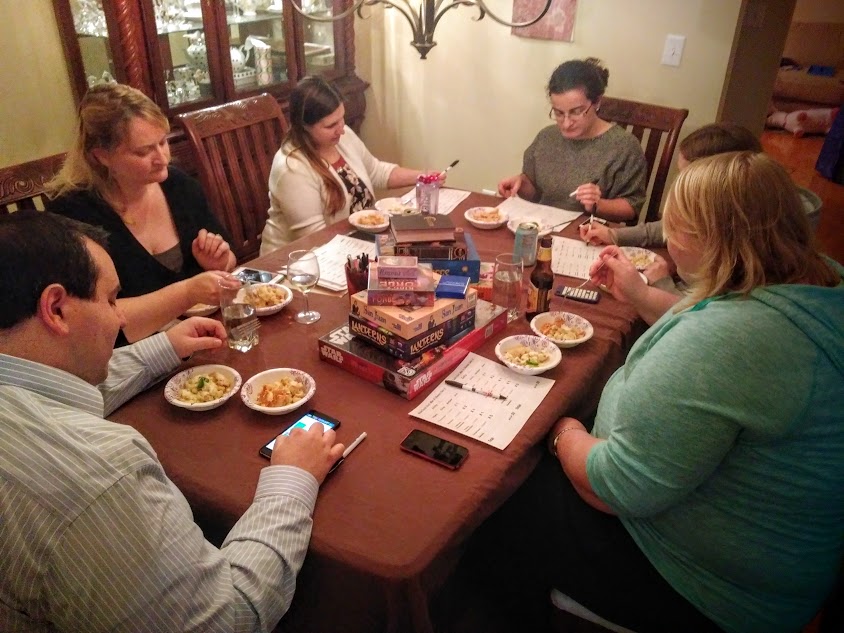 Judged on:
Presentation: 10%
Mouthfeel: 20%
Freshness of Ingredients: 10%
Pasta to Cheese Ratio: 10%
Overall Flavor: 50%
Final score out of 300 points:
Sarah's mac and cheese: 295.5
Erin's mac and cheese: 296
Sarah's dish: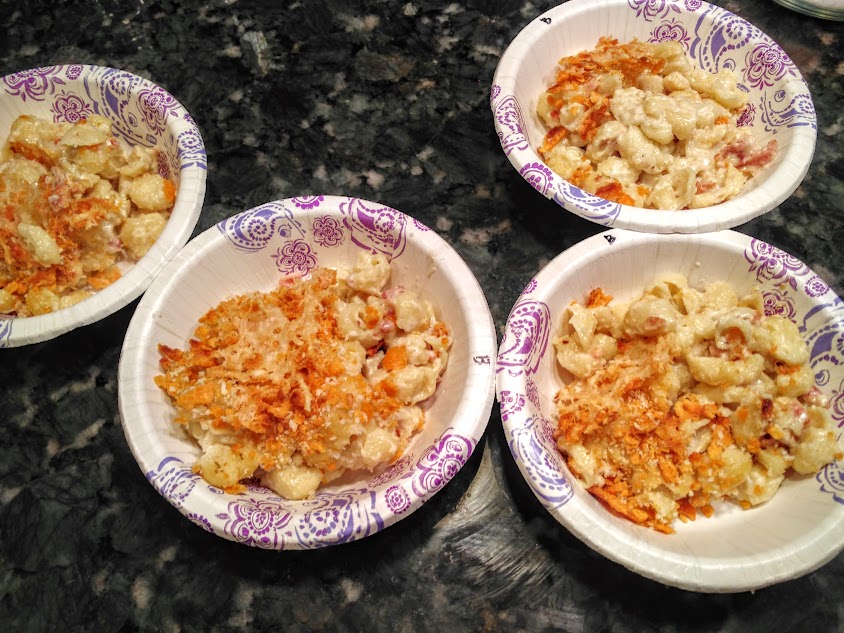 My dish: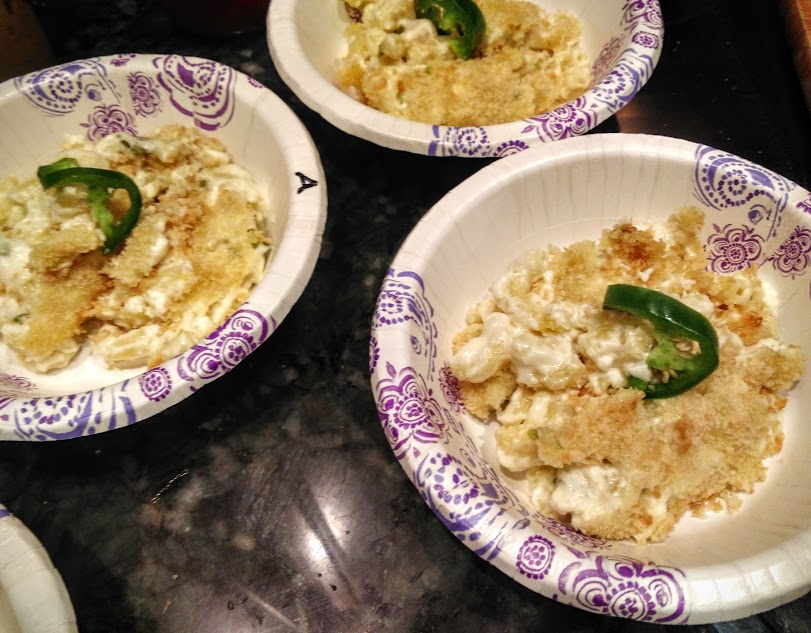 Comments from judges…
On Sarah's:
Less bleu cheese, awesome crust.
(On having changed the flavor points from a 4 out of 5 to a 5 out of 5): Changed because honestly it's delicious, this is an amazing mac and cheese! Just compared to the competition, have to admit it's a really tough choice.
(On giving a half point): LOVED the topping! Could use a little more, but not enough to take away a full point.
I really liked it until I had the competitor. Very good. Maybe a little too "hammy"?
Other than it being tough to break up the crust topping, it's amazing.
Crushed cheese topping? Delicious!
On mine:
Very good, more spice.
Just amazing! I think it's perfect! Must eat more!
Loved the creaminess.
Delicious. Love it, could eat stupid amounts of this. Could maybe have a *tiny* bit more heat.
The cheese is just right, not too powerful, but balances out the peppers.
My thoughts:
For once, I agree with the majority of the judges' comments – Sarah's shining star was indeed the crusty topping.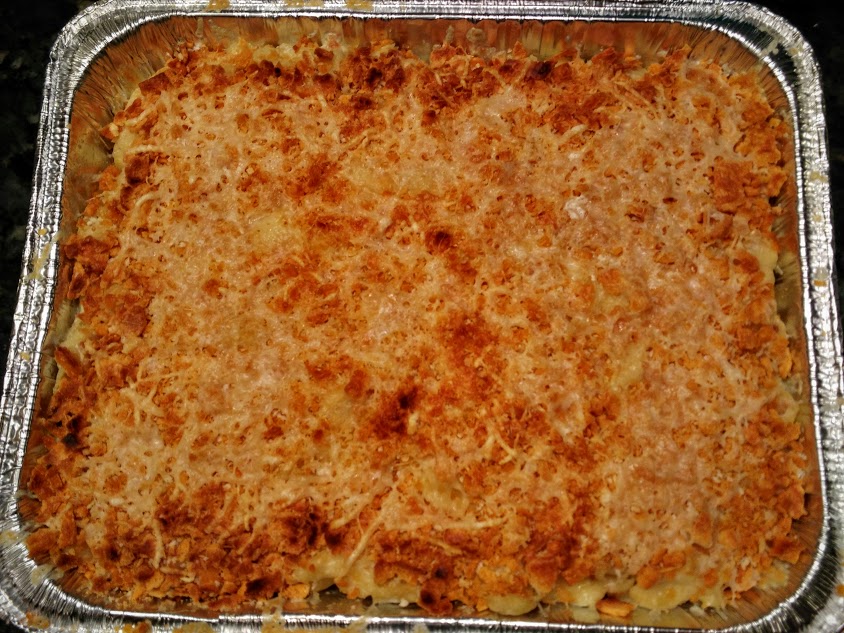 I was actually not put off by the bleu cheese, though. I couldn't even pinpoint what the funkiness was until she told me – I thought it was a nice addition. I suppose a teeny tiny bit less of it could have been beneficial.
And mine could have used a bit more heat. It's hot, but not, omigod this is so spicy, hot. To be fair, the authors of the recipe recommend taste-testing at one point, because the spiciness of jalapeno's can vary depending on if they're in season or not (and likely other factors). However, I think it might be fun to just add a little cayenne pepper in next time…
I have to say, I don't think the judges have ever been so overwhelming positive. Usually it's a tough crowd!
The recipes…
Sarah's recipe is from Druthers Brewery, who is truly an excellent company. They have amazing food, brew their own beer, and they're always willing to participate with local stuff and community events – they attended a food tasting put on by the Regional Farm and Food Project, a group I volunteer with, they donated wings to 99.5 The River's wing tasting contest (spoiler alert: they won), and they were willing to share their mac and cheese recipe on television.
Indeed, Sarah's recipe comes from WNYT's coverage of Druthers' Chef Sean Comiskey here, with the following changes:
Used small shell pasta.
Added 6 pieces of hickory smoked bacon, chopped and minced.
Added cayenne pepper and extra salt.
Used crushed Cheez-Its instead of crushed chips for the topping.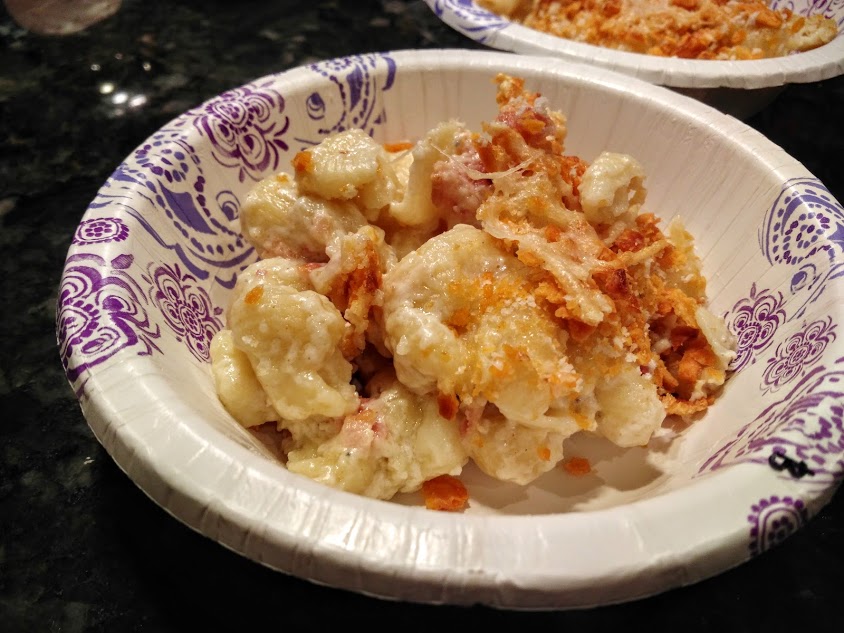 Okay, everyone seriously needs to start adding crushed Cheez-Its to their macaroni and cheese.
My recipe comes from the Mac + Cheese Cookbook, written by two ladies who own a macaroni and cheese restaurant in Oakland, and I blogged about it here.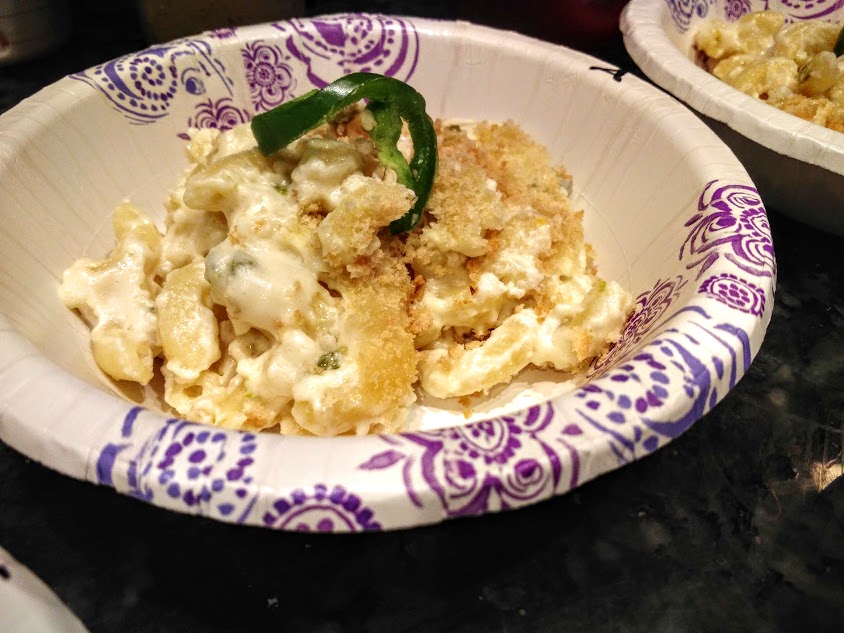 Up next game night: We really haven't been great about deciding these things ahead of time, honestly. It's always a surprise!