This pasta sauce was described as "spicy" in the Slow Cooker Recipes cookbook – while it's far from what I would consider to be hot, it is might tasty.
Ingredients:
1 (14.5 oz) can diced tomatoes
1 (8 oz) can tomato sauce
1/4 cup ketchup
2 (8 oz) cans sliced mushrooms, drained
1/3 cup chopped red or green bell pepper
1 1/2 tbsp lemon juice
3/4 tsp dried oregano
1/2 tsp dried basil
1 bay leaf
2 tsp chili powder
1/4 tsp garlic powder
1 1/2 tsp sugar
1 1/2 tsp salt
1/4 tsp black pepper
1 pound ground beef
1 cup chopped onion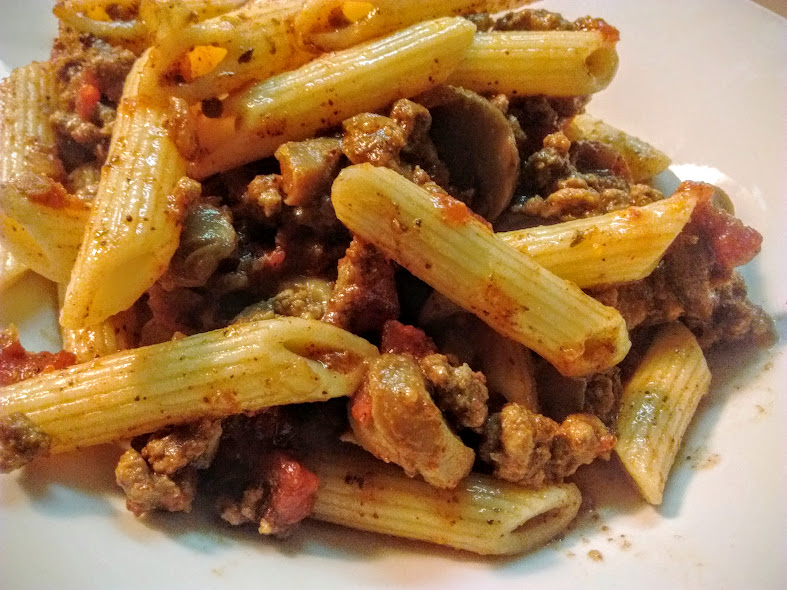 Combine all ingredients except the beef and onion in the slow cooker.
Cook beef and onion in a skillet over medium heat until beef is no longer pink; drain.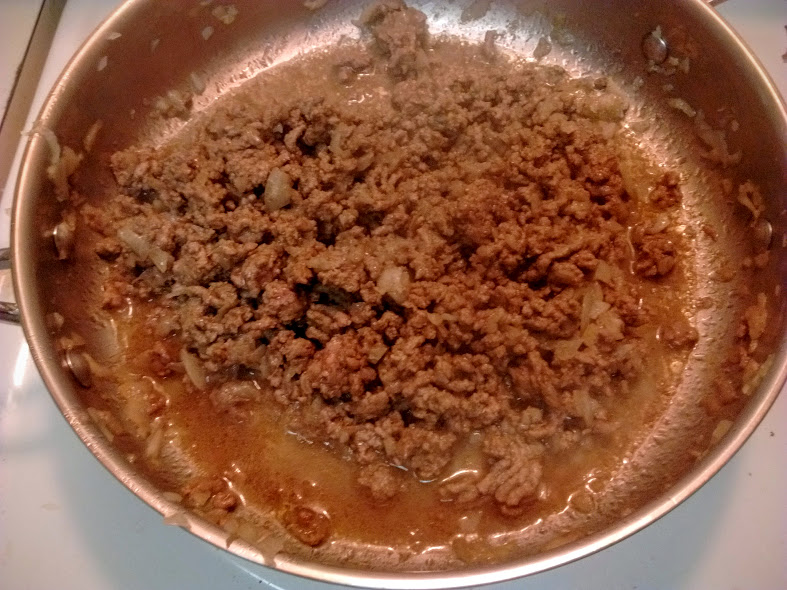 Add beef and onion mixture to slow cooker; stir well.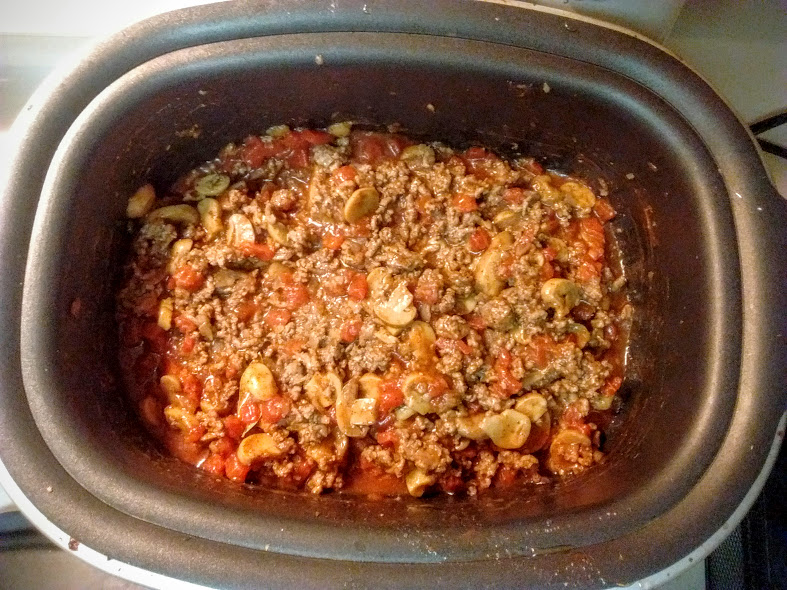 Cover and cook on low for 6 to 7 hours, or on high for 3 to 3 1/2 hours.
Discard bay leaf.
Combine cooked spaghetti or pasta to sauce and serve – any type of pasta that holds up to thicker, meatier sauces.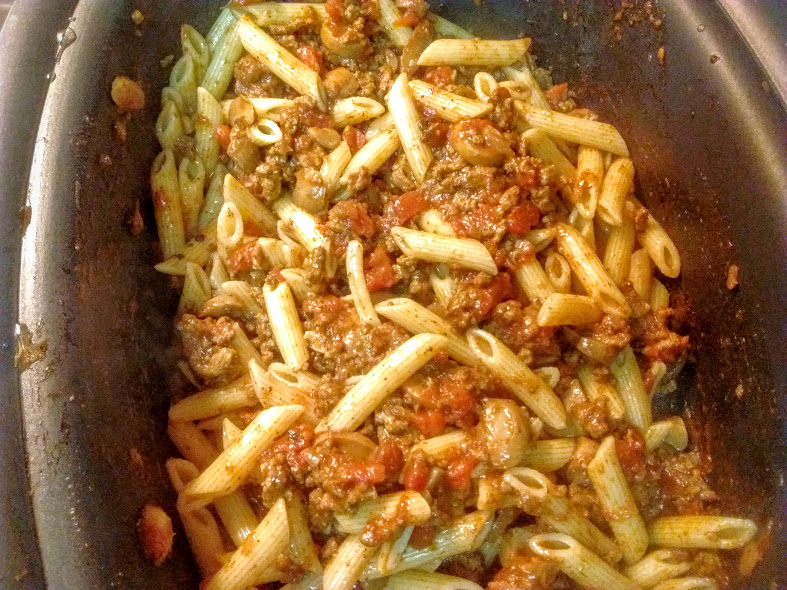 Makes about 5 cups.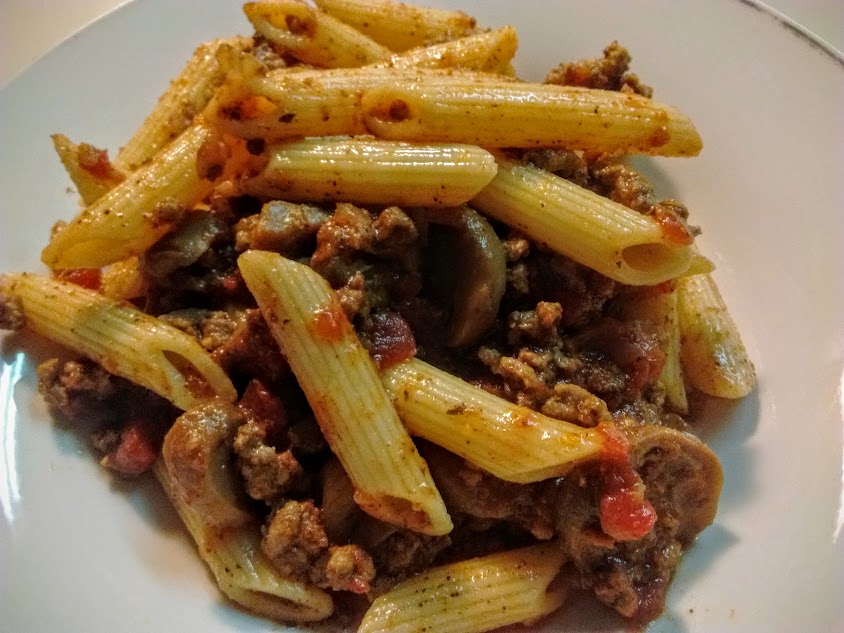 [yumprint-recipe id='150′]