A berry dish showdown – three contestants, two judges.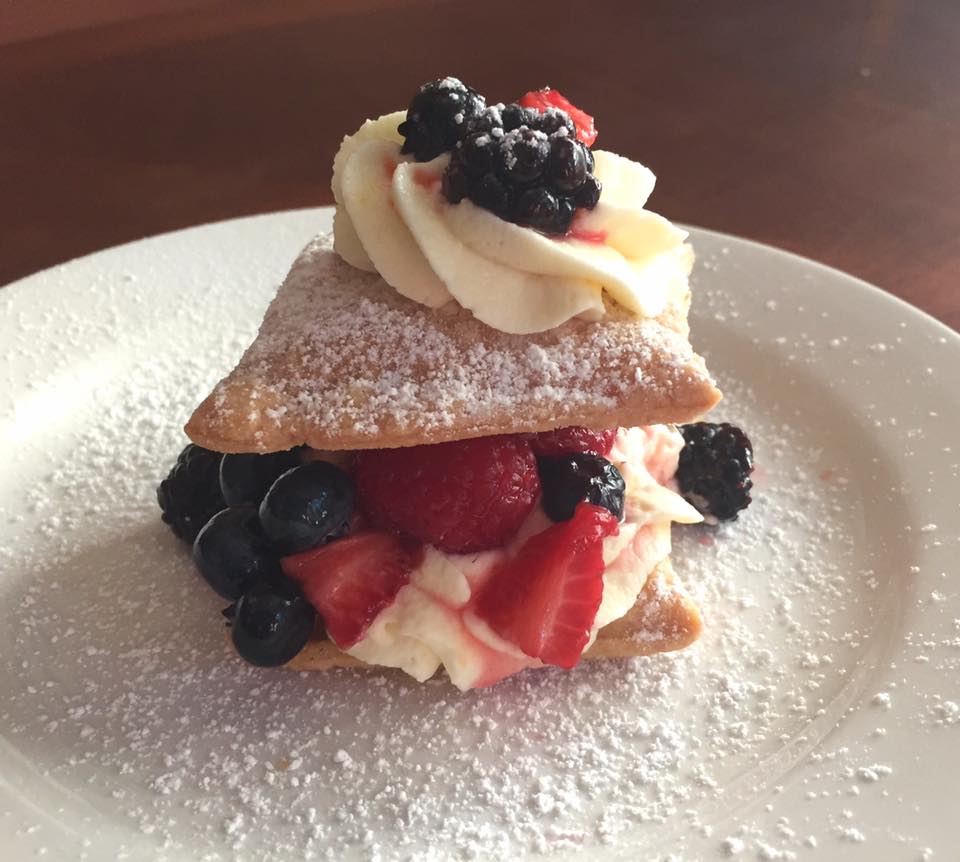 Game Night 08-19-15: Berry Berry Quite Contrary
(Full disclosure/side note: I do not come up with these great game night titles. My in laws do. And I love it.)
Competition was for the best berry dish.
Other food enjoyed: pork and baked beans courtesy of Tara Nudi; cucumber salad courtesy of Kristi LaMonica.
Game played: Evolution.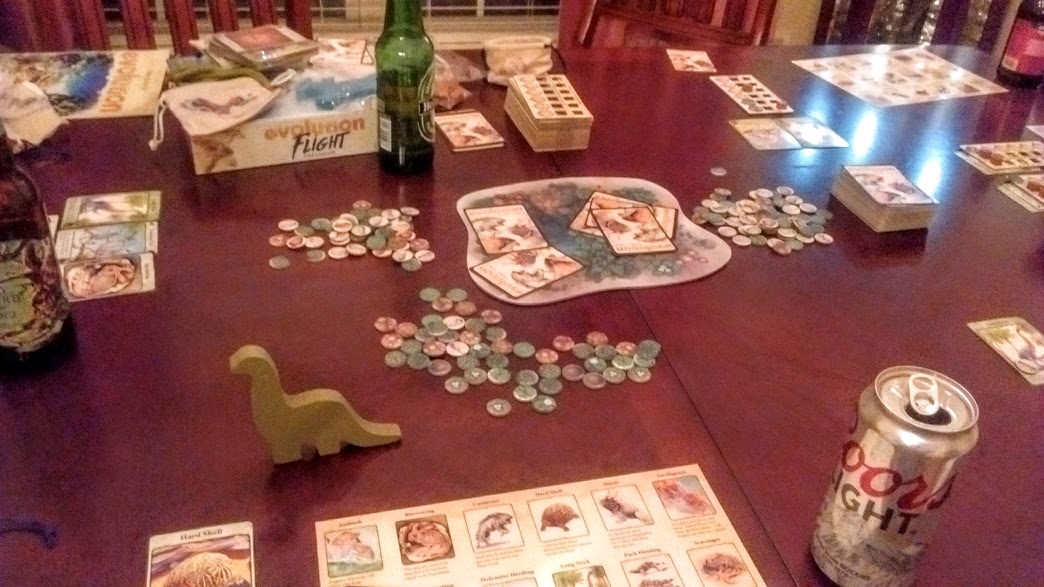 The contenders:
Erin Nudi with Cranberry Rice Krispie Treats
Sarah Hodges with Blueberry Shortcakes with Honey Whipped Cream
Tara Nudi with Berry Tarts
The judges: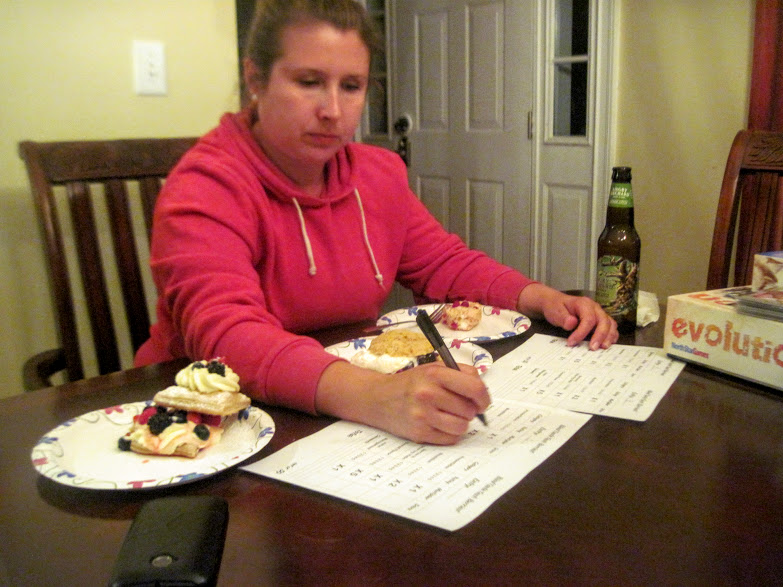 Final score out of 100 points:
Erin's berry dish: 68
Sarah's berry dish: 83
Tara's berry dish: 97
Tara the Terror strikes again with her unwavering perfection!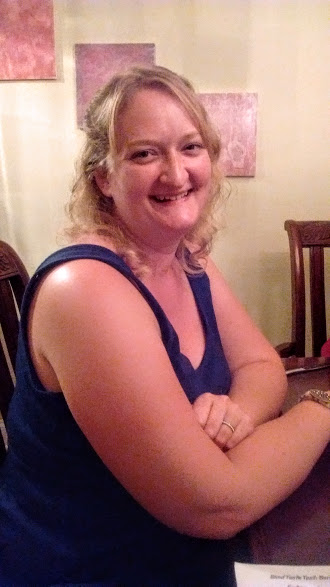 My dish: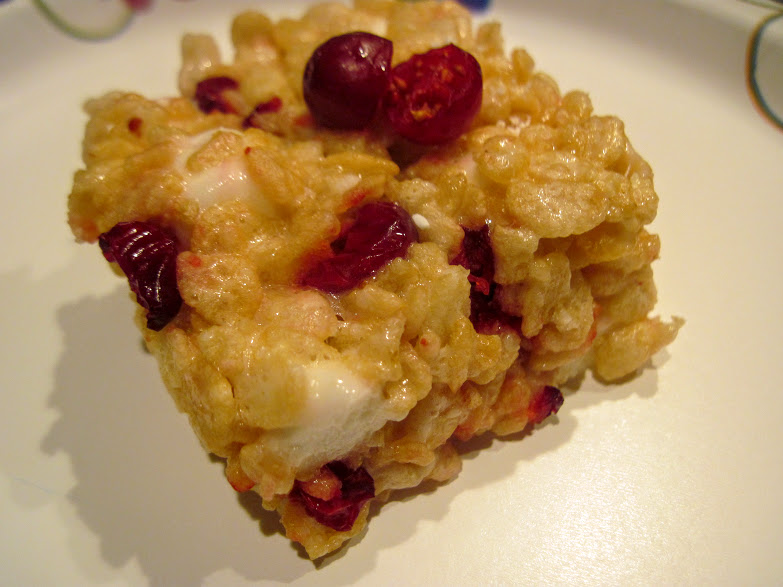 Sarah's dish: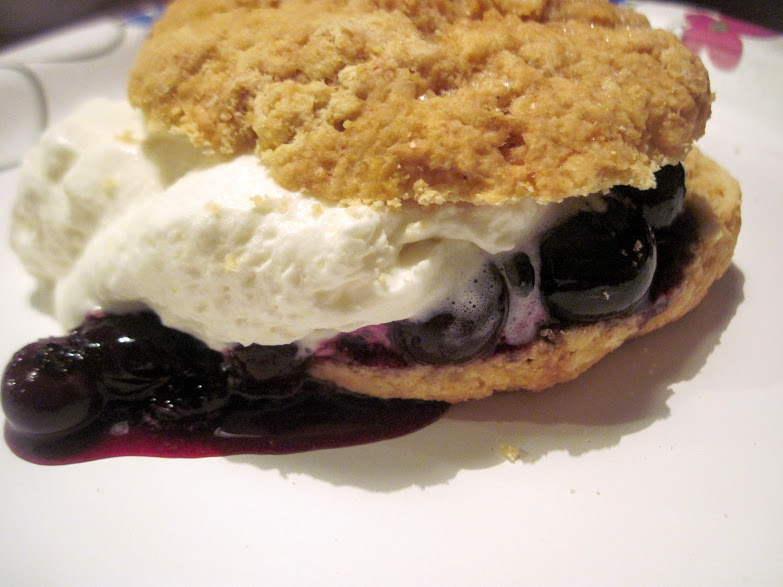 Tara's dish: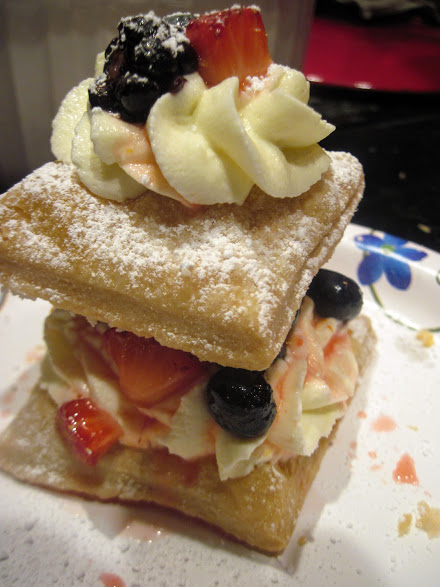 Comments from judges. . .
On mine:
"Humidity was not your friend."
"Good. A little soggy."
"Underwhelming, but portable."
On Sarah's:
"Perfect amount of juice."
"Biscuit is slightly grainy."
"Cookie a little bland but overall delightful."
On Tara's:
"Perfect presentation."
"Could have used more berries."
"Beautiful but a bit impractical to eat."
My thoughts:
As usual, it's hard to compete with Tara, but I like to view competing with the best as a challenge to raise the bar for yourself. I love that my dish was described as "portable."
I knew I was really branching out with my choice of berry. Cranberries are very tart. But I knew no one else was likely to use them, and it was worth it for me to bring something different to the table. As we do more and more of these competitions, I think it's more fun the more different the foods are.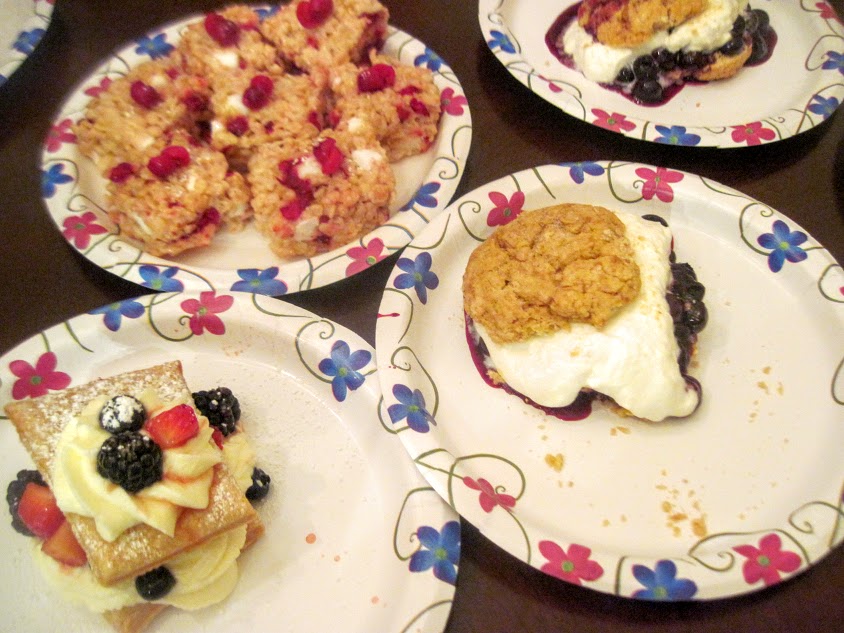 Although I did three trial runs, testing out how well the rice krispie treats stayed in one piece (storing in an airtight container over the fridge or freezer was best) as the one judge said, humidity was not my friend.
Despite my best efforts based on a series of trial and error my treats were still on the soggy side. (I also experimented with the ratio of marshmallows to cereal.) Mine was the best it could be, but not good enough.
If I'm being super honest, I didn't love Sarah's. It was because of the biscuit/cookie. But, I'm also the sort of person who, with strawberry shortcake, will shove aside the shortcake part and eat the strawberries.
Okay, and I'm also not a big whipped cream fan. Because of my personal preferences, if I had been judging Sarah's, it would not have bode well for her.
Tara's biscuit-y addition was less off putting for me than Sarah's, because it was thinner. I also appreciated the varied use of berries. And of course, the presentation.
Also, I'd say the more judges the better the contest, and this time there were only two, which is doable but needs to be taken into consideration. Whatever those two judges individually thought counted for *a lot.*
My berry dish: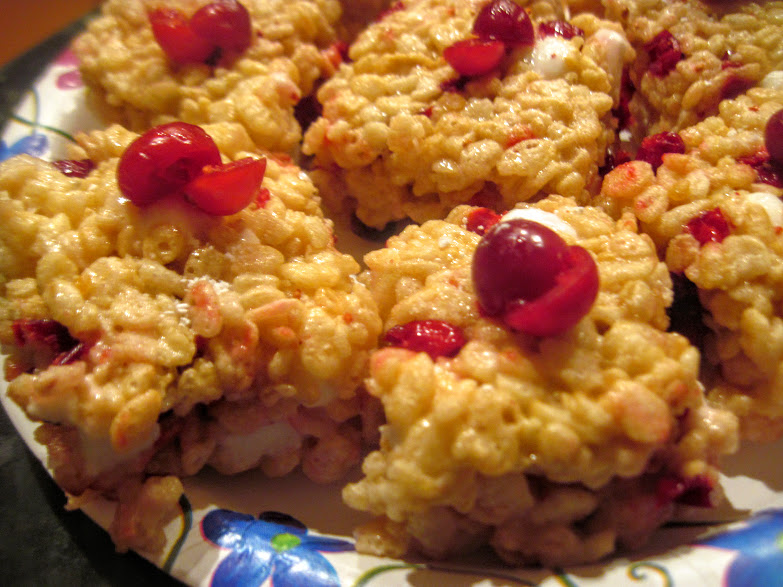 The recipe was a combination of one on CookiesAndCups.com (which is a great basis for any rice krispie treat), and the cranberry rice krispie treat recipe in Food Network Magazine's little 50 Recipes booklets, also shown here.
Sarah's berry dish: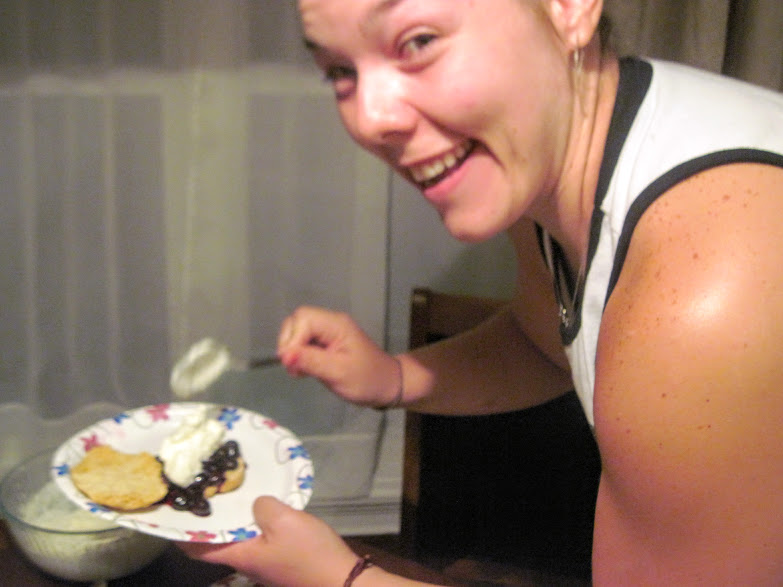 Sarah's berry dish hails from EatingWell.com. She added an extra cup of blueberries, doubled the whipped cream, and tossed a little basil in.
Tara's berry dish: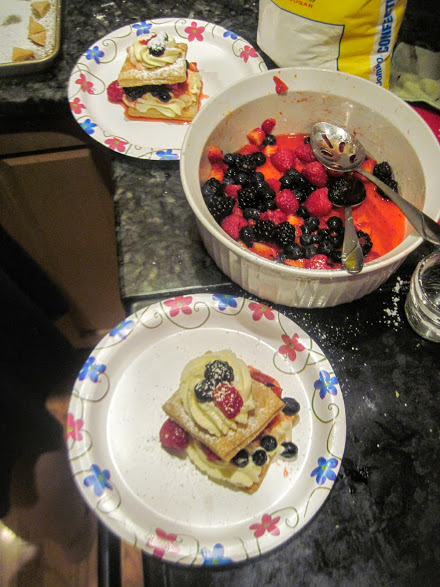 Tara's dessert is a combination of three recipes from CookWithManali.com (the pastry), FoodieCrush.com (the filling), and PioneerWoman.com (the berries).
Up next game night: it's (another) Mexican themed night! We heart the spicy food of the Southwest.