I've made this recipes several times – chives are my favorite herb.
These savory muffins hail from the Kitchen Aid blog, and they're a filling addition to any breakfast meal.
Ingredients:
2 tbsp unsalted butter*
3 large eggs, room temperature
1 1/3 cups all-purpose flour
1/2 tsp salt
1 cup milk
1 cup shredded Cheddar cheese
5 slices bacon, cooked until crispy, and crumbled
1/4 cup finely diced fresh chives
*Plus more for greasing, unless you're using a Pam spray, as I did.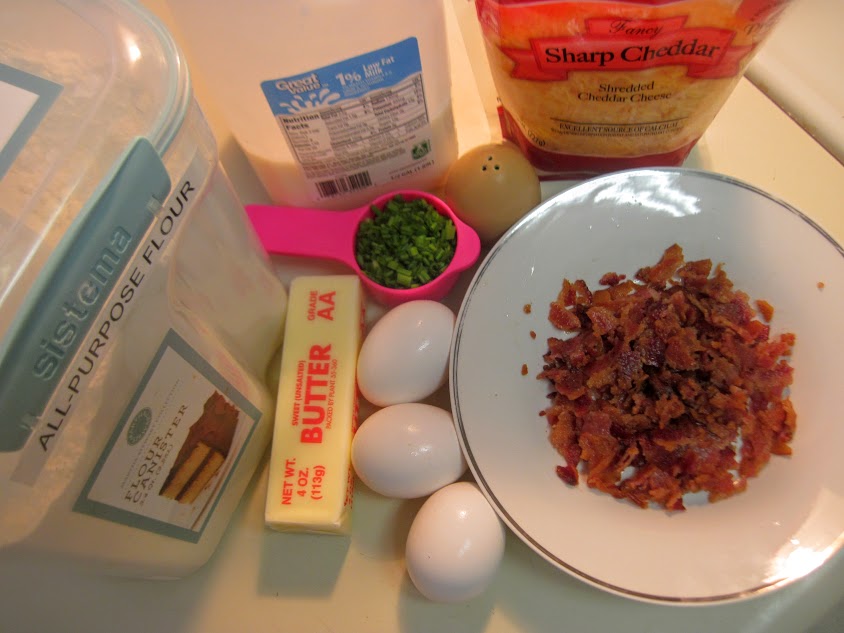 Preheat oven to 450 degrees F and grease your muffin tin.
Melt butter in microwave and set aside to cool slightly. Transfer butter to a larger bowl and add the eggs; whisk gently. Whisk in flour, salt, and milk until just barely blended (a few lumps are okay).
Add cheese, bacon, and chives, and use a rubber spatula to gently fold the batter until just combined – do make sure it's well combined, but don't over-mix. Pour batter into muffin wells about 2/3 of the way full.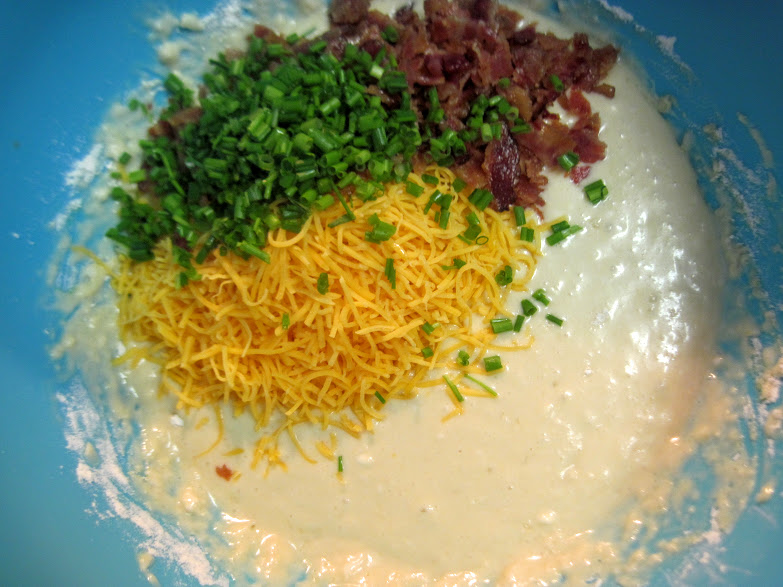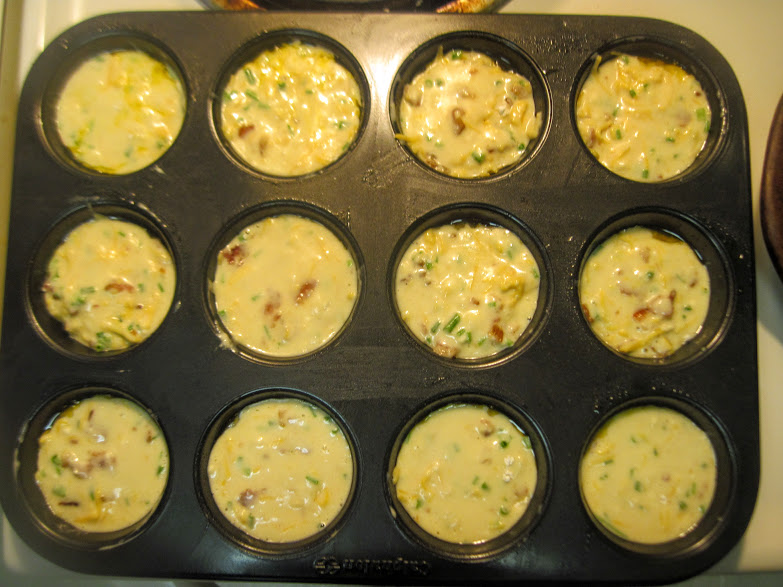 Bake for 15 minutes. Without opening the oven door, reduce heat to 350 degrees F, and bake an additional 15 minutes, or until muffins are slightly browned, have risen, and pulled away slightly from the pan.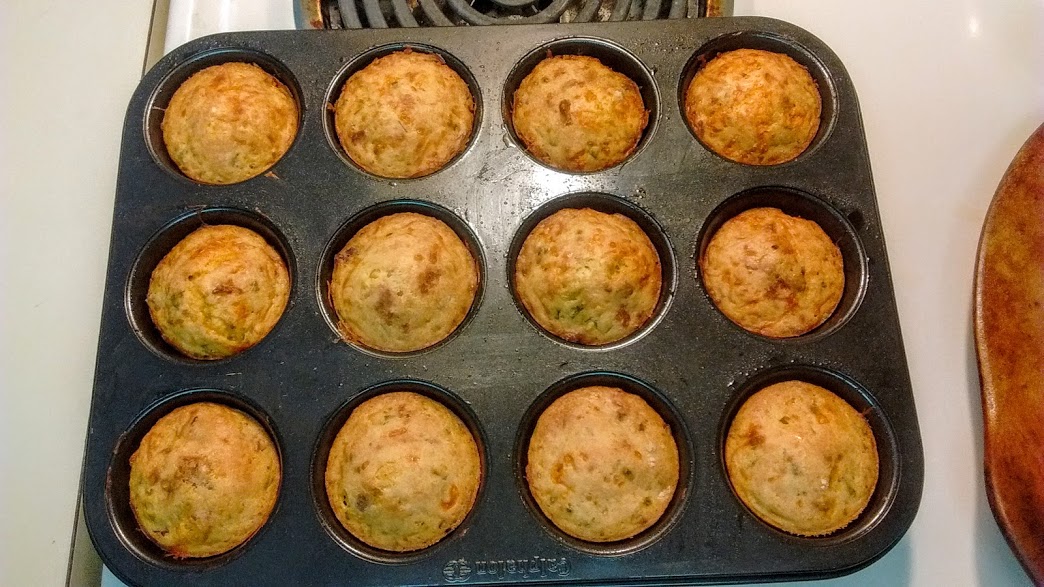 Let cool a few minutes before serving. Store in an airtight container.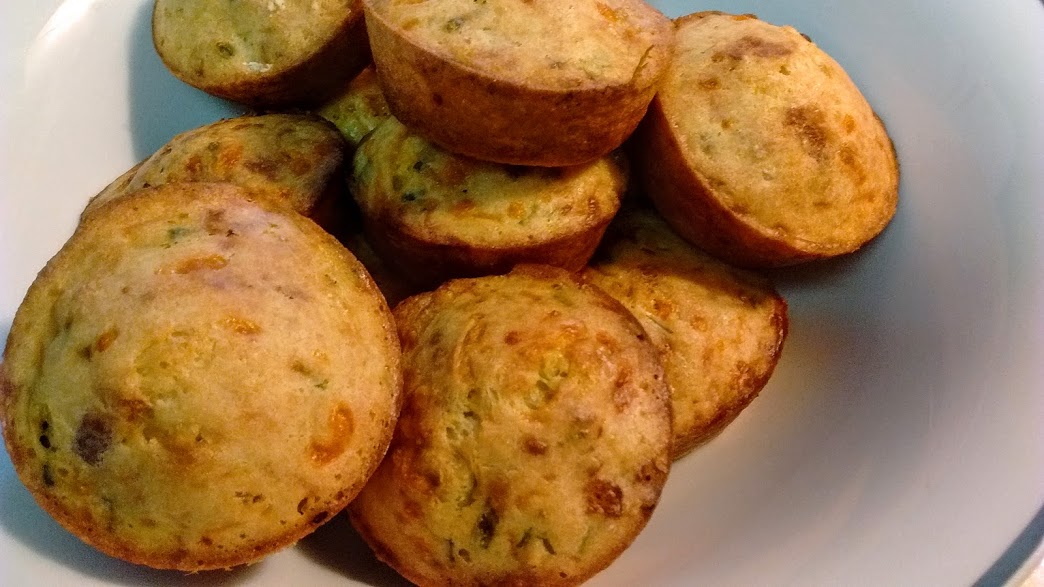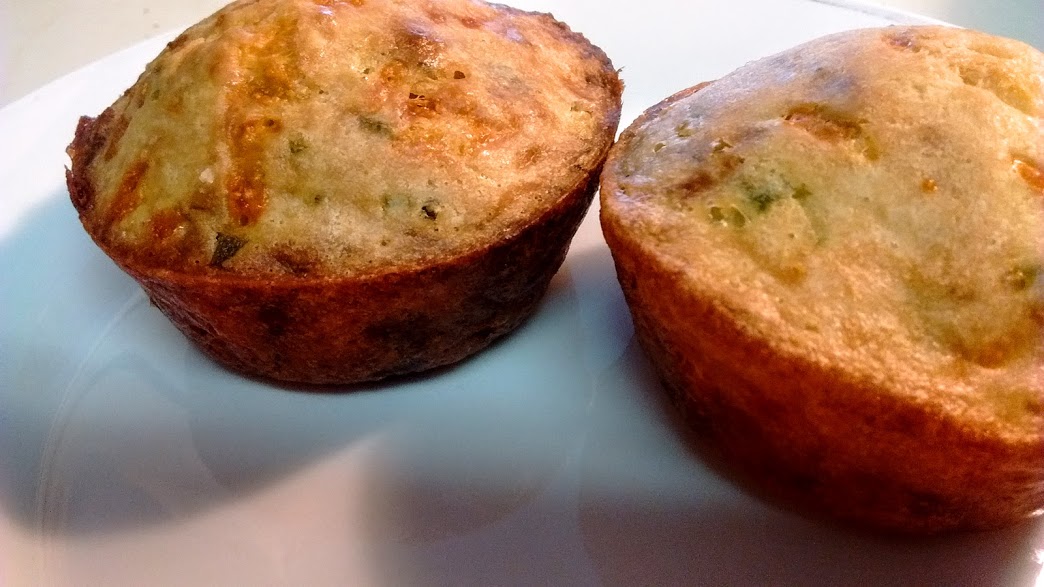 [yumprint-recipe id='142′]