About Me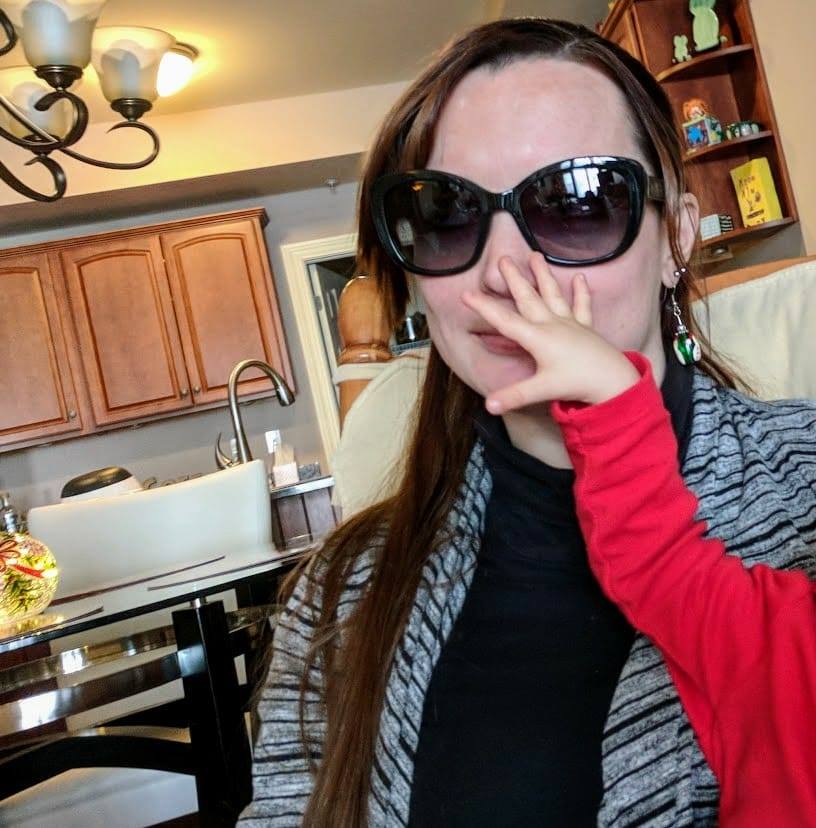 Welcome!
I'm a writer/book nerd living in Upstate New York.
If you haven't seen as much content from me lately, it's because I'm blogging elsewhere! Namely, on Adirondack.net, Albany.com, CliftonPark.com, GlensFalls.com, LakeGeorge.com, and Saratoga.com.
I am still updating this blog as often as possible though, so if you have something you'd like to see me write about, let me know – contact information is at the bottom of this page.
Stuff I Like Writing About
Food: As in not just recipes, but the history behind foods, food nutrition, you name it. Even food in fiction can be fun!
Scary fiction: My stories tend to have an element of creepiness in them. Sometimes in a super natural way, sometimes in a people-are-weird kind of way.
Trendy stuff: Things get popular for a reason – because they're interesting and people take note. I'm always on the lookout for a cool, new topic.
What I Look for in Good Writing
A personable tone that's easy to follow and feels relatable.
A decent grasp on grammar and punctuation.
Short paragraphs. I hate long paragraphs.
What I Look for in Good Fiction Writing
A story that can appeal to anyone and everyone – not geared towards a certain demographic. Just a good story that men or women of any age can relate to.
I also enjoy: multiple protagonists, complex family situations, doppelgangers/doubles, when there's a hint of romance but it's not the main focus of the story.
My All Time Favorite Books
11/22/63 (Stephen King)
The Animorphs series (K.A. Applegate)
Big Little Lies (Liane Moriarty)
Casual Vacancy (J.K. Rowling)
The Chemist (Stephanie Meyer)
The Cormoran Strike series (J.K. Rowling/Robert Galbraith)
Dark Places (Gillian Flynn)
Dave Barry's Guide to Guys (Dave Barry)
The Fault in Our Stars (John Green)
Flowers in the Attic (V.C. Andrews)
The Girl on the Train (Paula Hawkins)
The Goldfinch (Donna Tartt)
Gone Girl (Gillian Flynn)
The Great Gatsby (F. Scott Fitzgerald)
The Great Gilly Hopkins (Katherine Patterson)
Harriet the Spy (Louise Fitzhugh)
He's Just Not That Into You (Greg Behrendt)
The Host (Stephanie Meyer)
Insane City (Dave Barry)
It (Stephen King)
It's Called a Breakup Because it's Broken (Greg Behrendt)
Kitchens of the Great Midwest (J. Ryan Stradal)
Men are From Mars, Women are From Venus (John Gray)
The Millennium series (Stieg Larson, then David Lagercrantz)
The Nest (Cynthia D'Aprix Sweeney)
Orange is the New Black (Piper Kerman)
Ready Player One (Ernest Cline)
The Sookie Stackhouse series (Charlaine Harris)
The Strange Case of Dr. Jekyll and Mr. Hyde (Robert Louis Stevenson)
Then We Came to the End (Joshua Ferris)
My Sweet Audrina (V.C. Andrews)
The Virgin Suicides (Jeffrey Eugenides)
Other Things I Like
Comments & Contact Information
Comments here are moderated so it may take awhile for your comment to show up. Thanks for being patient. If you're not patient, or have a question about something time sensitive, you can email me and I'll see that sooner. I can be reached at Erin@ErinNudi.com.