This excellent recipe adapted from AllRecipes perfectly compliments sausage, chicken, or nearly any main meat dish!
Ingredients:
1/2 head green cabbage, chopped
6 slices of bacon, cooked and crumbled
2 garlic cloves, minced
1 small yellow onion, diced
1 tbsp salt
1 tsp black pepper
1/2 tsp onion powder
1/2 tsp garlic powder
pinch of paprika
olive oil (not pictured)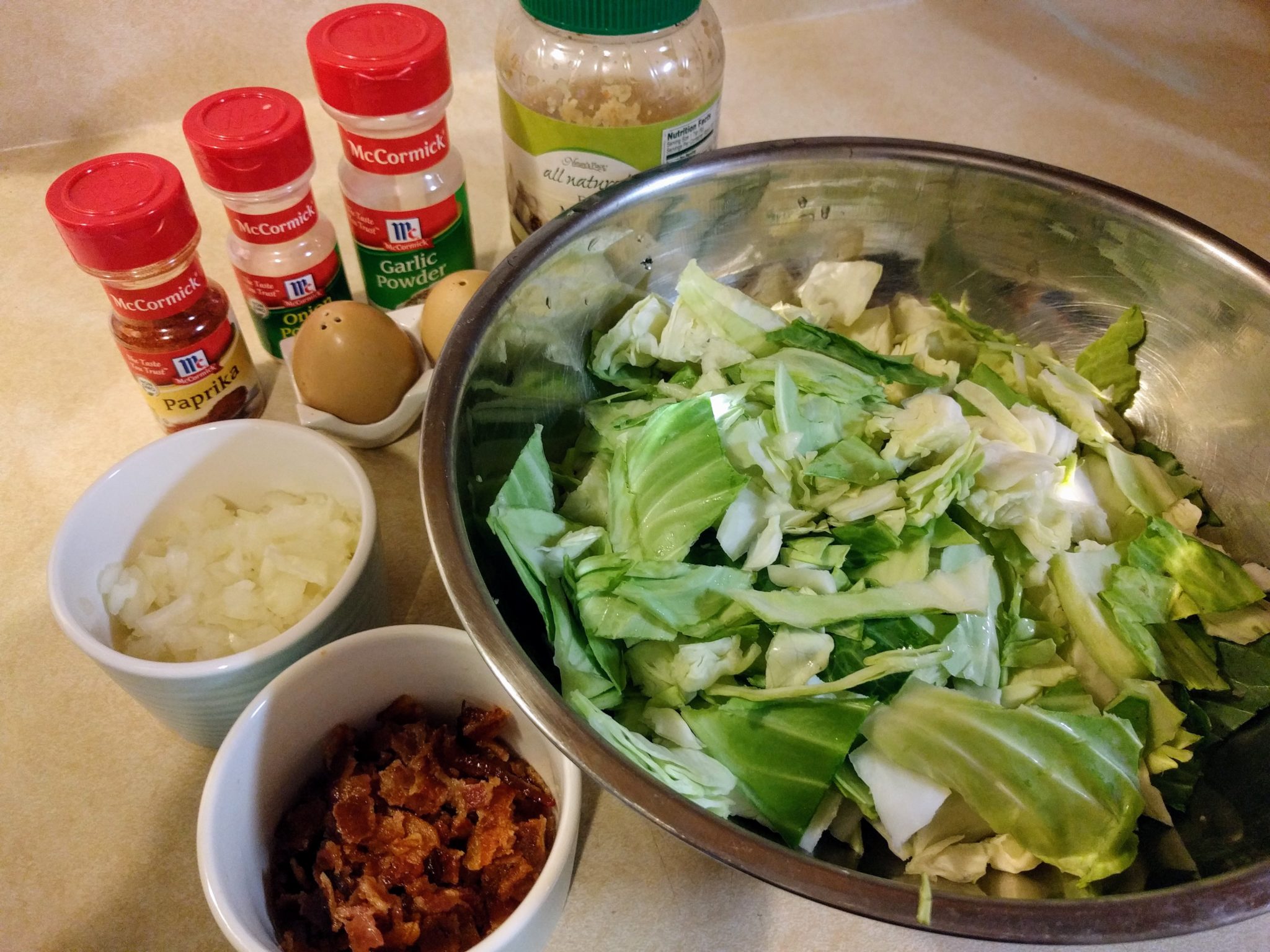 Preheat the oven to 400 degrees F.
Mix all ingredients together in a bowl – don't add  too much oil or it will be too oily – and transfer to a casserole dish.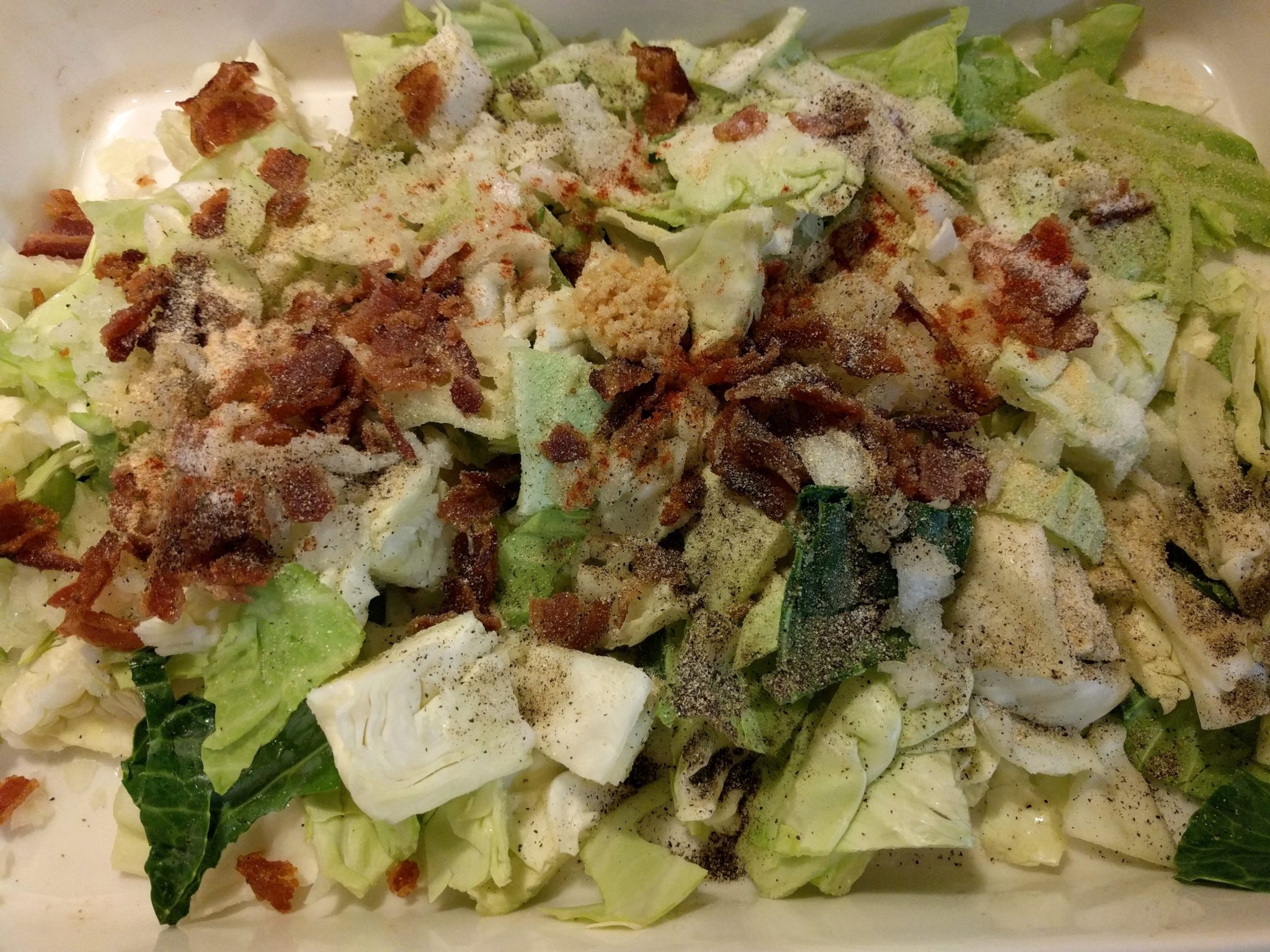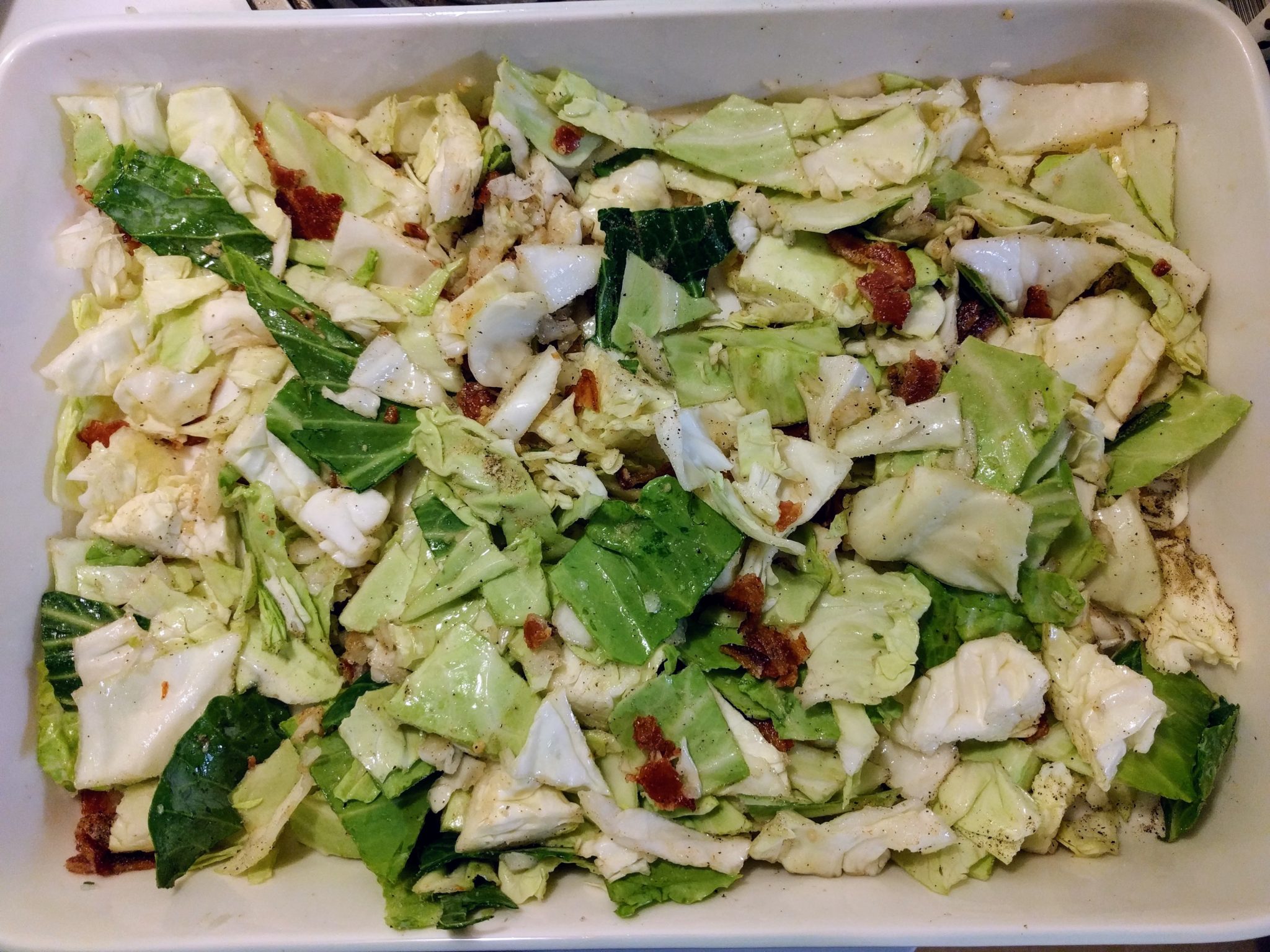 Bake for 20 to 30 minutes, tossing once or twice. Remove when you can easily pierce a fork into the cabbage.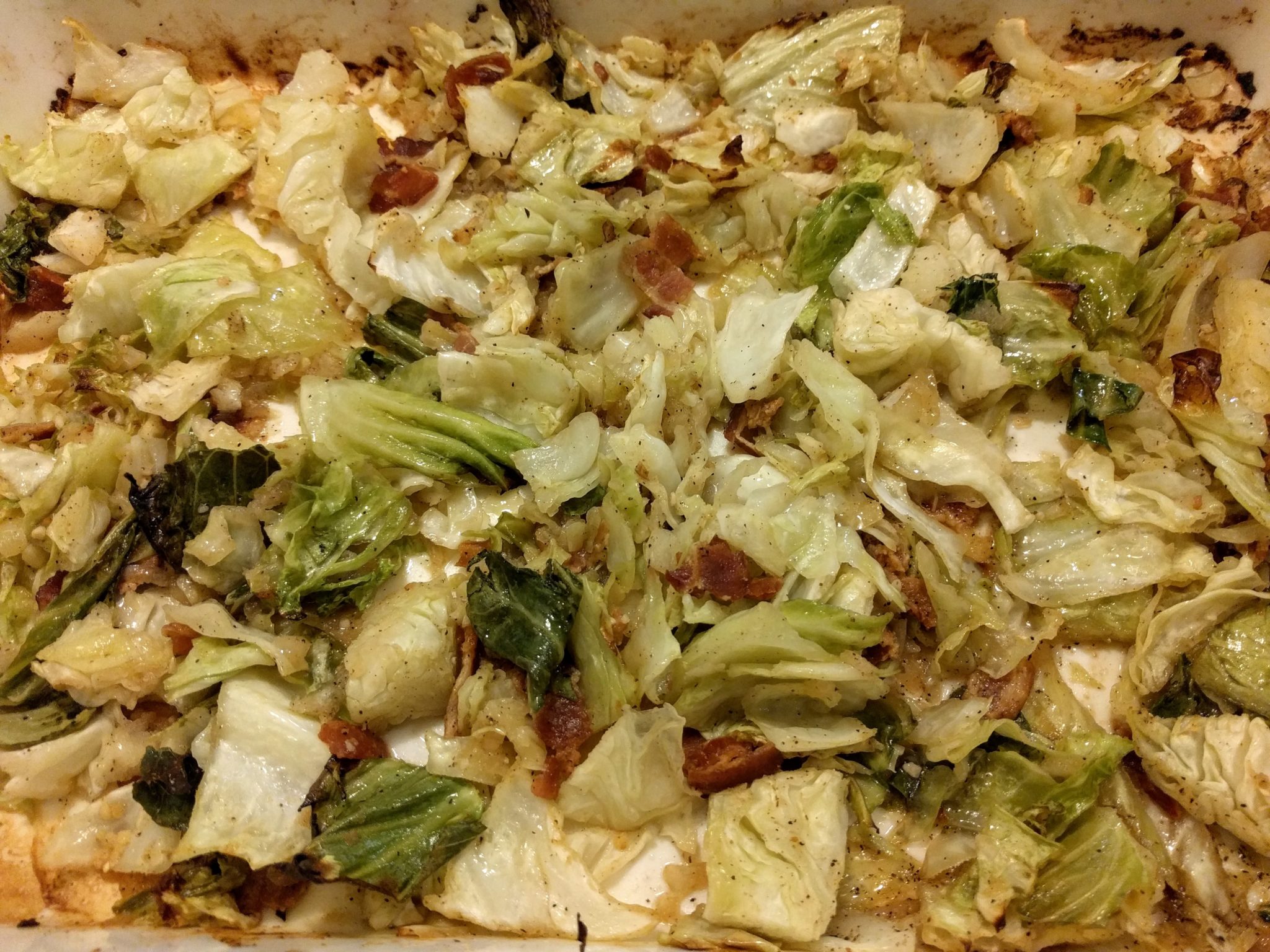 Enjoy. Goes well with a chicken dish.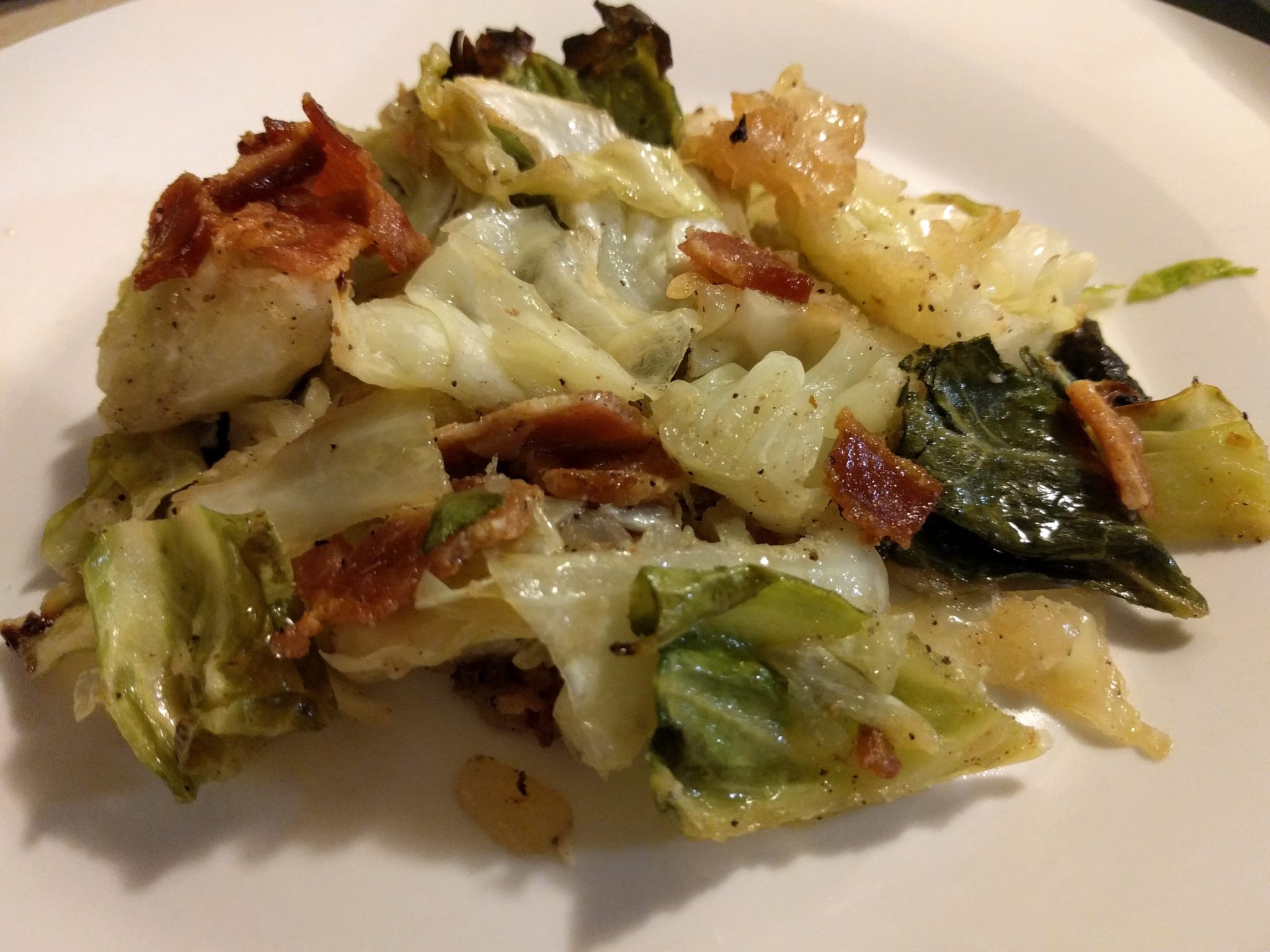 [yumprint-recipe id='161′]