This one was going around the internet for a minute – I tried it so you don't have to. Except that you should.
Ingredients:
1 pork tenderloin
1 apple*
1 cup baby carrots
1 cup baby potatoes
3 garlic cloves, minced
3 tbsp honey
2 tbsp soy sauce
1 tbsp Dijon mustard
1 tbsp balsamic vinegar
1 tsp cinnamon
salt and pepper, to taste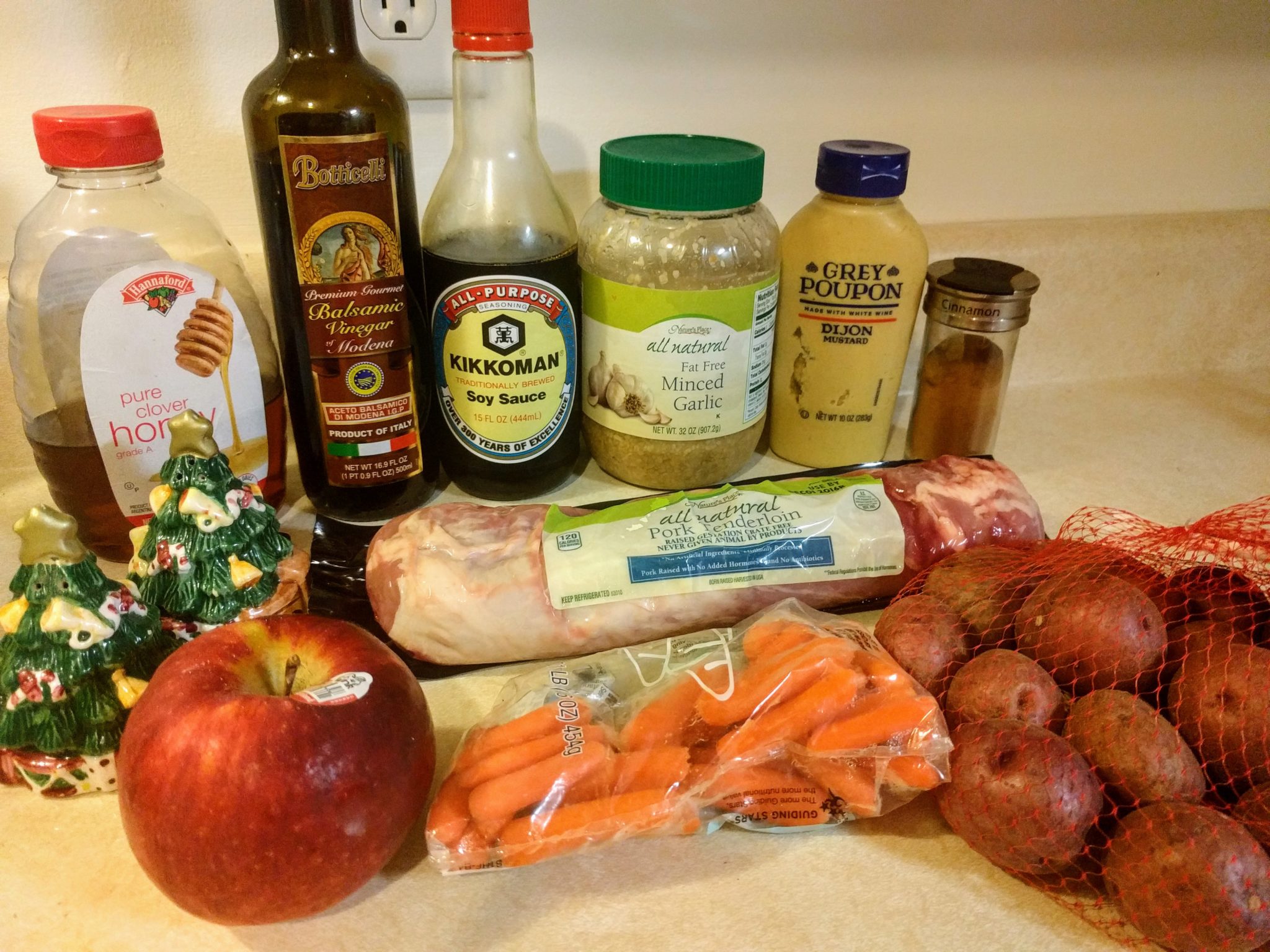 *I used Cortland, because I didn't want something super-sweet, but definitely didn't want tart either. Cortland is on the sweeter side, but not too much so.
I halved the amount of meat from the original recipe – and apples, carrots, and potatoes – but kept the same amount of sauce. The sauce is really good and you will want more of it.
Make a series of cuts along the length of the pork loin and fill with an apple slice – don't be afraid to use nice, chunky slices.
Place carrots and potatoes at the bottom of the slow cooker, then place the pork loin on top.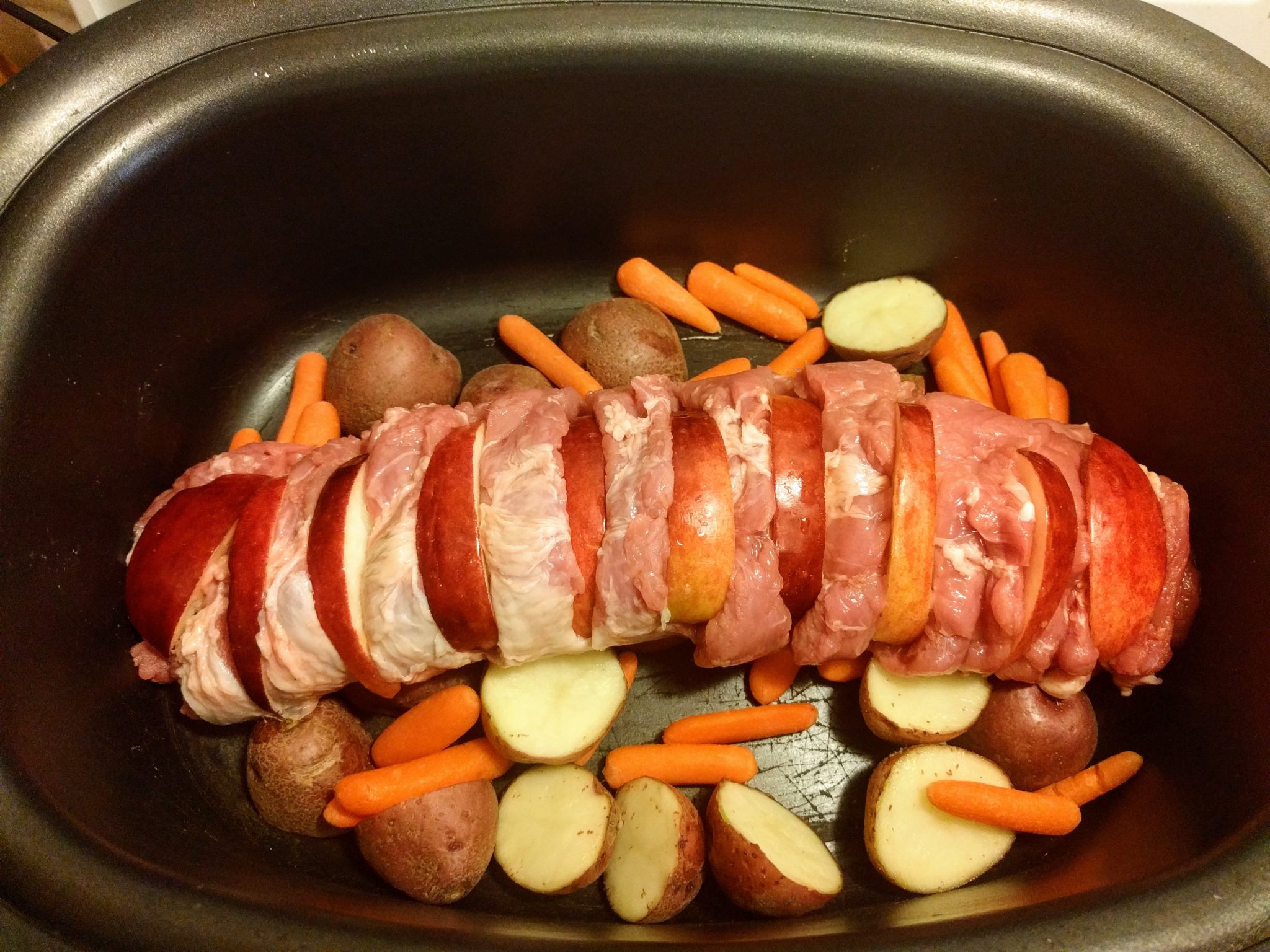 Whisk together remaining ingredients in a small bowl; pour over pork and vegetables.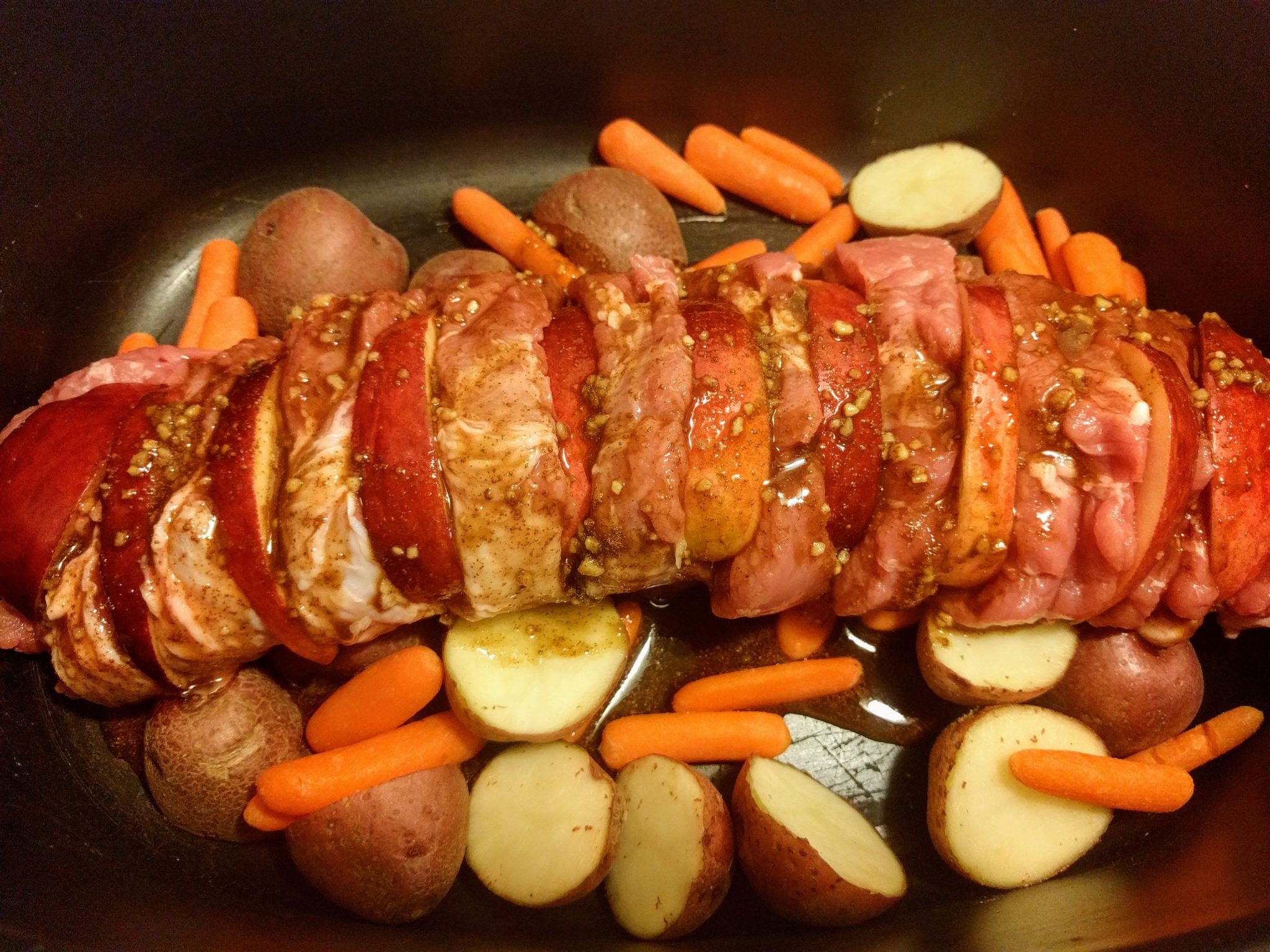 Cook on high for 3 to 4 hours, or on low for 6 to 8.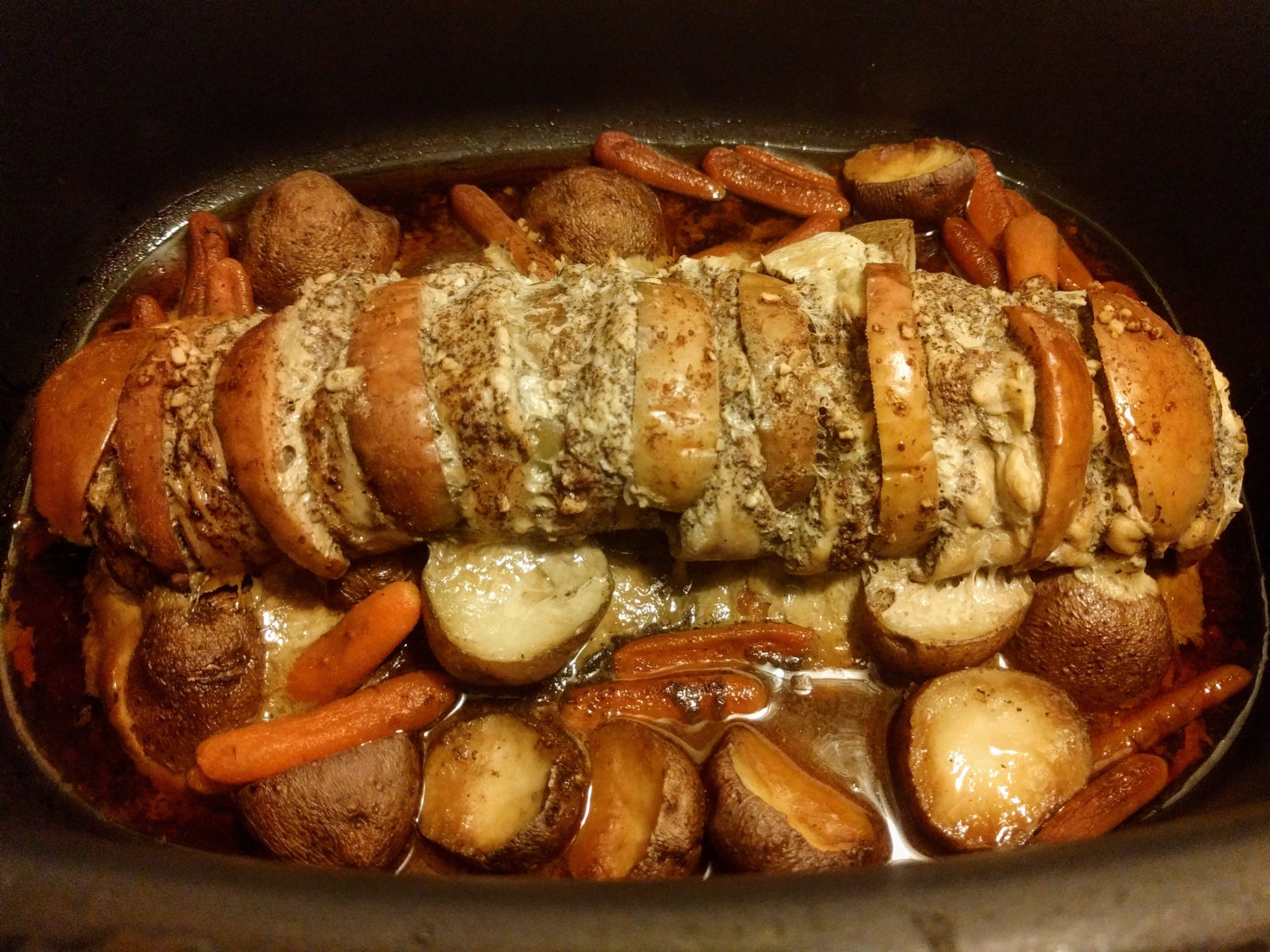 When serving, spoon out some of the sauce from the pan over the pork loin – it'll be nice and juicy.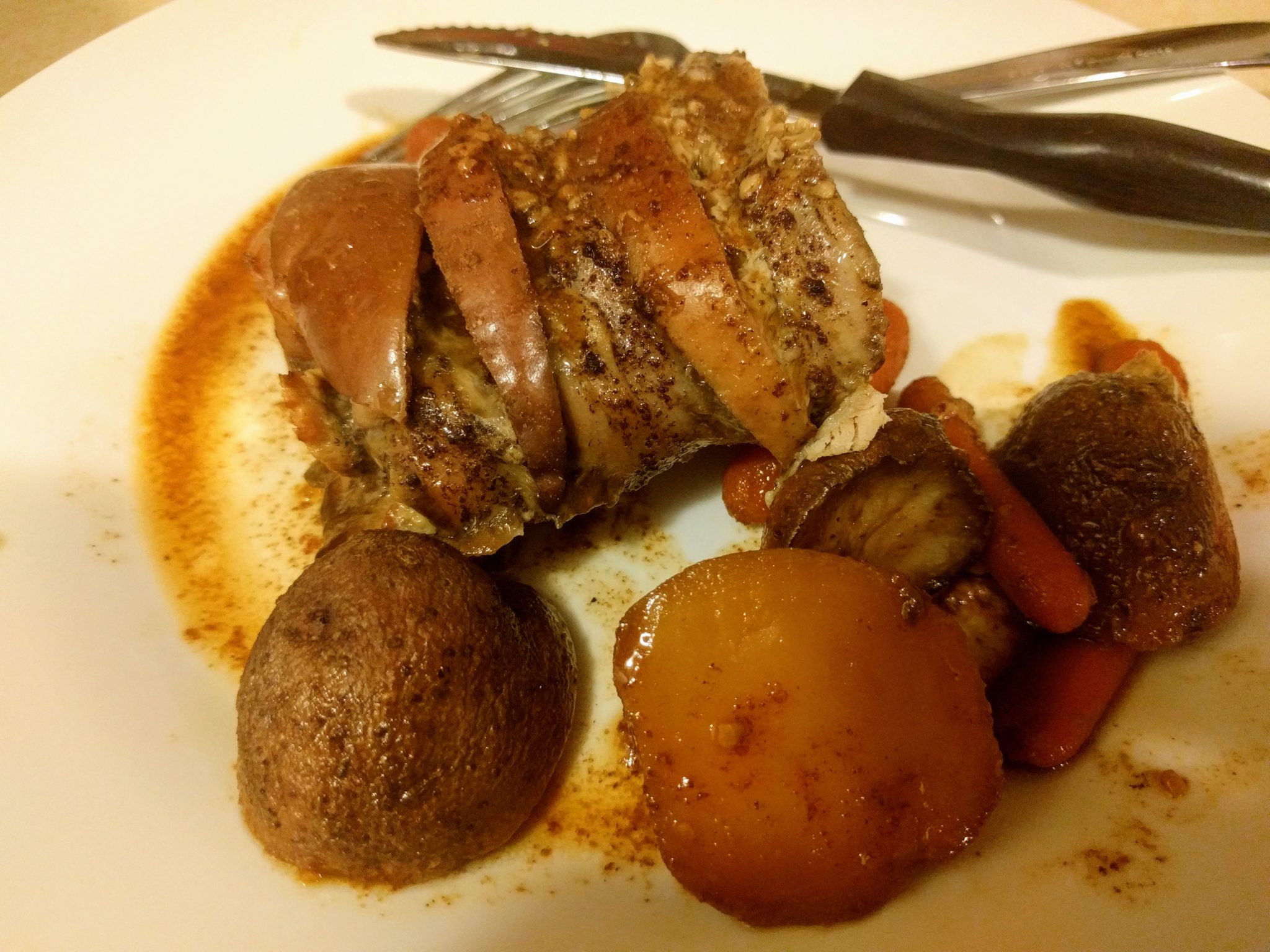 This meal might not be significant enough to cover a Christmas dinner, but during this week when you're busy with 83 other things getting ready for the holidays, do yourself a favor and pop this gem in the slow cooker. Free up your evening for gift wrapping, or whatever else!
[yumprint-recipe id='160′]